The Best Golf Rangefinder to Give Dad on Father's Day
Compare Bushnell, Blue Tees, Precison Pro, Nikon, Garmin, Shot Scope & Voice Caddie — Which Rangefinder Is the Best Golf Gift for Dad?

Buy Bushnell — Best Overall Rangefinders
Shop Bushnell golf laser rangefinders for the best golf gift for Dad on PlayBetter.com – tour-trusted, preferred by the pros!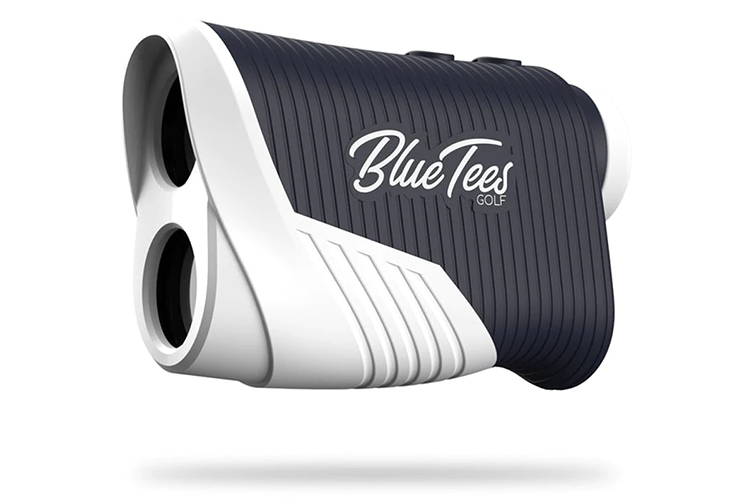 Buy Blue Tees Golf Laser Rangefinders
Shop Blue Tees golf rangefinders for Father's Day – FREE 60-day returns & FREE 2-day delivery on PlayBetter.com!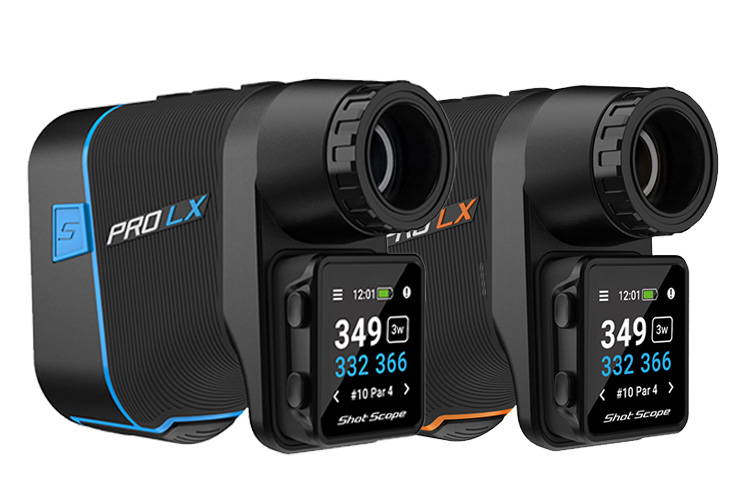 Buy Shot Scope Laser Rangefinders
Shop the new Shot Scope Pro LX+ – an all-in-on laser rangefinder + detachable golf GPS handheld + shot tracking for Dad!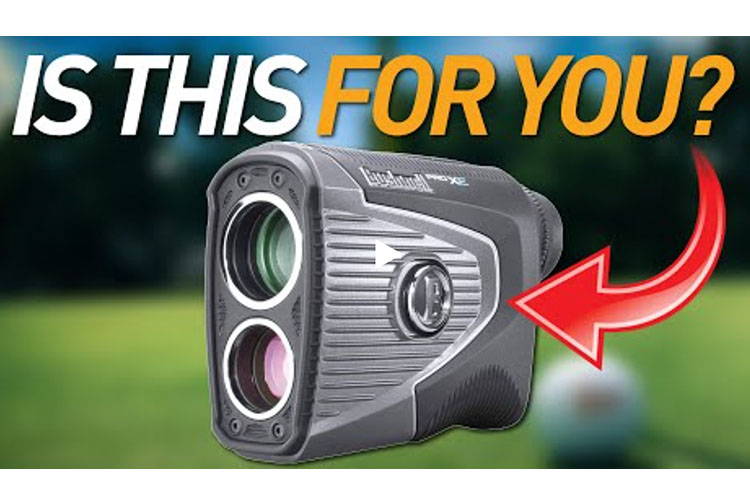 Watch a Bushnell Rangefinder Review!
Now Showing: Bushnell Golf Laser Rangefinder Review from our partner, Gabe at Let's Play Thru. Find out why it's the best golf gift for Dad!

---
Looking for a great golf gift idea for Father's Day?
We go over the best laser rangefinders for Dad.  
Every golfer wants to take the guesswork out of distance to the flag and strokes off their game. That's why a laser rangefinder is a great Father's Day gift if your pop likes to golf.
Not all rangefinders are created equal. They range from basic to high-end. And as expected, the ones that are loaded with more features come with a higher price tag, too.  
In this article, we recommend some of the top brands in golf rangefinders—like Garmin, Nikon, and Bushnell. We'll go over the features of each model and get you pointed toward the best laser rangefinder for the Dad in your life.
SHOP GOLF LASER RANGEFINDERS ON PLAYBETTER
Golf Rangefinder Collection
---
WHY? Best Slope Technology, Pro Accuracy, Magnetic Mount, Pinseeker with Visual Jolt

A Quick Refresher on How a Golf Laser Rangefinder Works
It sends out a laser that bounces off your target — the pin, for example.
Next it measures the amount of time it takes for the laser to return to the rangefinder.
Using this data, it calculates the distance to the object and displays it on the screen.
This, of course, is a basic description of the technology. Read on to see how each model has impressed us with their brand-specific features.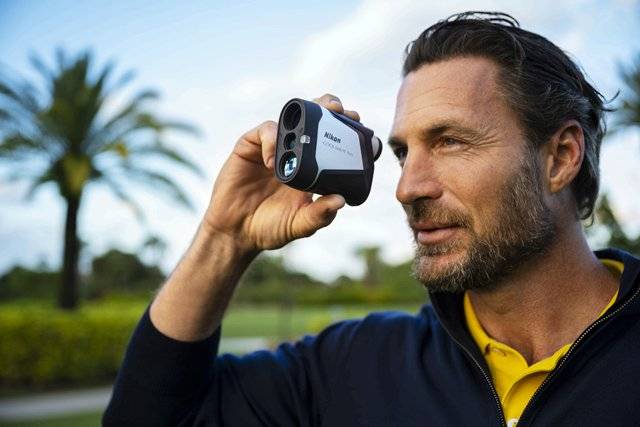 ---
The Garmin Approach Z82 Golf Laser Rangefinder with GPS
What we love about the Garmin Approach Z82 laser rangefinder is that you get some off the same great features that you get with the Garmin Golf GPS golf watches—the Approach S12/S42/S62.
Greenview shows you distances to the back, middle, and front of the green. Playslike Distance adjusts distances for uphill or downhill shots. PinPointer shows you the direction in blind spots.
Other solid laser rangefinder features to have include:
Laser Range Arc

Hazard View

Display of wind speed and direction

41,000+ preloaded golf courses around the world

Lock in on the flag with image stabilization and a confirmation vibration

Tournament mode with an indicator light
---
The Nikon COOLSHOT PROII STABILIZED Golf Rangefinder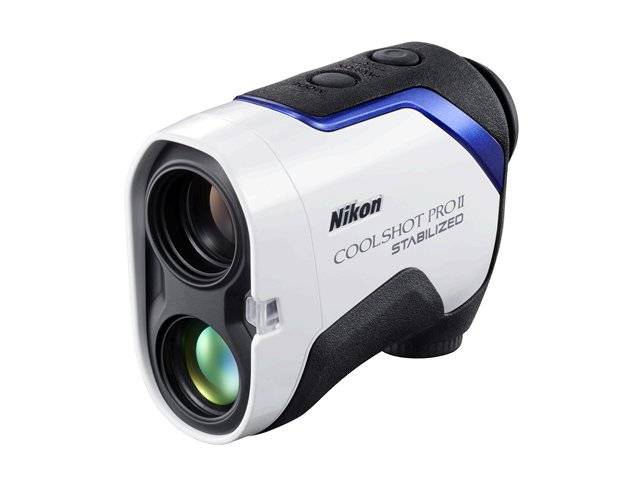 The Nikon COOLSHOT PROII STABILIZED golf rangefinder does what a high-end laser rangefinder should do: makes all lesser rangefinders seem broken. In other words, Dad will be spoiled by this technology. Here's why:
Game-changing stabilization technology reduces natural or wind-caused handshake by 80%

HYPER READ provides accurate measurements in .3 seconds

Nikon's DUAL LOCKED ON ECHO technology gives you visual and audible confirmation that you've locked onto the flagstick.

Slope-adjusted distances

LED indicator for tournament compliance

6x magnification power

bright, crystal-clear OLED display

Waterproof and fogproof
Get more details from the PlayBetter blog:
Nikon COOLSHOT PROII STABILIZED UPGRADES
NIKON COOLSHOT PROII STABILIZED VS BUSHNELL PRO XE
---
The Bushnell Pro XE Laser Rangefinder
Why the Bushnell Pro XE high-end laser rangefinder? Because Bushnell Golf has 65 years in the high-performance sports optics sector, and their rangefinders dominate in preference among PGA pros.
So give Dad the golf laser rangefinder the pros prefer to practice with, which includes features like:
The Elements feature that takes slope to the next level by factoring in Barometric pressure (temperature and elevation)

Slope-compensated distances

Grab and go integrated BITE magnetic technology—stick it to the cart!

Know when you've targeted the flagstick with Bushnell's PinSeeker technology with JOLT

Stunning definition with 7x magnification

Waterproof
Learn more in our Bushnell Pro XE vs Nikon COOLSHOT PROII STABILIZED article!
---
---
Shot Scope PRO LX+ Golf Rangefinder with GPS & Performance Tracking
Want to give Dad a major edge on the course? The Shot Scope PRO LX+ is perfect for golfers that want it all: a fast-firing laser for stability and accuracy, GPS loaded with 36,000 courses, plus built-in performance tracking!
Just look at how loaded this golf rangefinder is!
F/M/B & Hazard GPS Distances — The GPS can be used attached to the rangefinder or detached to give the golfer flexibility on the golf course.
Preloaded with 36,000+ courses worldwide.
Performance Tracking — Shot Scope's 16 lightweight plug-n-play club tags easily screw into the butt-end of every club. The tags communicate with the device to identify what club was hit and its location on the course.
100+ Statistics for Improvement — the free Shot Scope app allows the golfer to track their performance over time and analyze areas for improvement.
Red and Black Dual Optics let you customize the display to either RED or BLACK. Each color stands out against different backgrounds during various conditions.
Rapid-Fire detection helps you lock on to a target instantly. Target-lock vibration sends a short pulse when the target is hit.
Adaptive Slope technology adjusts the distance based on the up/downhill of the shot, this helps you select the correct club for the change in elevation. This feature can be turned on/off to comply with tournament regulations.
X7 Zoom Magnification
---
Blue Tees Series 2 Pro Golf Laser Rangefinder
Get Dad a popular rangefinder for low cost with a Blue Tees Series 2 / Series 2 Pro packe with features like:
Active Slope for Series 2 Pro adjusts distance based on the incline/decline for "True Distance" and better club selection.
No slope technology makes the Series 2 a USGA conforming golf laser rangefinder for legal tournament play.
With absolute certainty, Series 2 Pro emits short vibrating pulses to confirm it has locked onto your target, not what's behind it.

Measure targets up to 800 yards away with an accuracy of +/- 1 yard.

Water-Resistant and built to withstand rain and dew, so you can play in all weather conditions.
Feel the course in your hands, equipped with adjustable EZ Optic Focus for an immersive HD viewing experience.
---
Precision Pro R1 Smart Slope Golf Rangefinder
Dad will love the Precision Pro R1 Smart rangefinder, because it's not just smart, it's brilliant, and here's why:
MYSLOPE technology in the Precision Pro R1 Smart Rangefinder combines a player's unique ball data with environmental variables. The result is hyper accurate distances that factor in launch angle and spin rate, ball speed, altitude, temperature, and humidity.
GPS distances! Seamlessly displays front-center-back distances to provide every distance from the fringe to the pin.

37,000 preloaded course maps
Wind Assist calculates the effect of the wind on every shot, displaying the number of yards to add or subtract to your distance.
Magnetic Cart Mount

An enhanced LCD display with 6x magnification.

Pulse Vibrations gives a short burst to ensure you're locking on to the flag and not a tree.
---
---
The COOLSHOT 50i Golf Laser Rangefinder
Another great Father's Day gift idea is Nikon's COOLSHOT 50i golf laser rangefinder. It's got a more mid-level price, but is still loaded with user requested high-end features. We especially like that it's so versatile and has a stylish new design.
Upgrades to this 2021 laser rangefinder with an attractive Father's Day gift price include:
DUAL LOCKED ON QUAKE technology lets you skip guessing the distance with a gentle vibration and visual confirmation of your target

A built-in mounting magnet so you can stick it on your cart or bag

Greater measurement range of 6-1,200 yards, accuracy of ±1m/yd

Rainproof

ID (incline/decline) slope-adjusted mode

A green LED indicator for use at official golf competitions

Automatic power shut off after 8 seconds unoperated
Get more details from the PlayBetter blog:
Nikon COOLSHOT 50i vs Bushnell Tour V5
---
The Bushnell Tour V5/Tour V5 Shift Laser Rangefinder
The best Father's Day golf gifts are the ones that have high-end technology at an attractive price.
The Tour V5 (non-slope) and Tour V5 Shift (with slope) feature Bushnell's latest generation of technology for precision and accuracy—in a compact golf laser rangefinder. Features Dad will love include:
Available with or without slope-compensated distances (slope technology upgrade cost more).

Grab and go integrated BITE magnetic technology—stick it to the cart and go!

Know when you've targeted the flagstick with Bushnell's PinSeeker technology with JOLT.

6x magnification power

Accuracy within 1 yard
Learn more in our Bushnell Tour V5 vs Nikon COOLSHOT 50i article!