COROS VERTIX 2 vs GARMIN FENIX 6 vs POLAR VANTAGE V2 | GPS Watch Features Review
Welcome to the PlayBetter features review of 3 of the best GPS sport watches from 3 top brands!
The hyper durable GPS watch for extreme athletes and extreme climates. Attack your next adventure with this scratch-proof, waterproof outdoor smartwatch that can go 150 meters underwater or down to -4 degrees F.
Whether you're an amateur or an athlete, the sport-specific savvy of the fēnix 6 series pairs perfectly with your dogged determination. Off the charts in terms of design, tracking, training, health monitoring, and more, the fēnix 6/6S/6X has the advanced features you want on-wrist.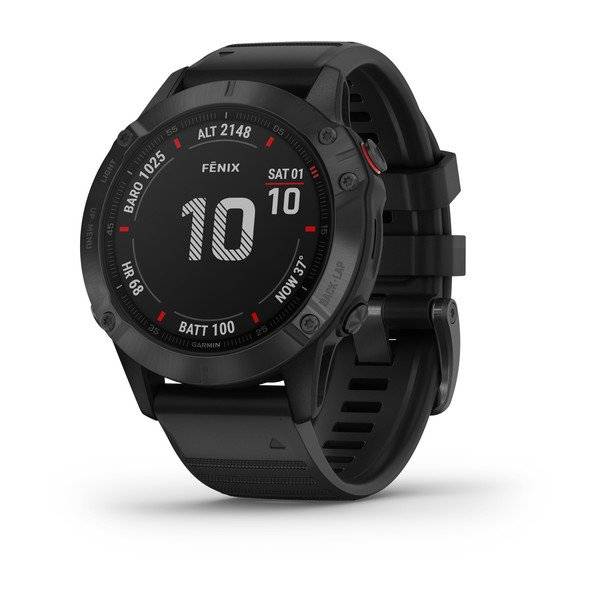 Want the ultimate in personalized intelligent training? Test your limits and test the stress you put on your body. Get adaptive plans and guidance to train and recover like a pro with the Polar Vantage V2.
We invite you to take a look a these videos by expert reviewer and serious runner Dave at Chase the Summit! Then jump down to our PlayBetter VERTIX 2 vs fēnix 6 vs Vantage V2 Comparison Chart and read up on all of these premium outdoor fitness watches in the sections below!
You're in good hands at PlayBetter.com with our unbeatable customer service, FREE 2-day delivery, and FREE 60-day returns. Stop by our full collections of smartwatches from Garmin, Polar, and COROS!
(A FUN) GARMIN FENIX 6 REVIEW
YOU GO THE DISTANCE.
YOUR GPS WATCH SHOULD TOO.
The COROS VERTIX 2 GPS Adventure Watch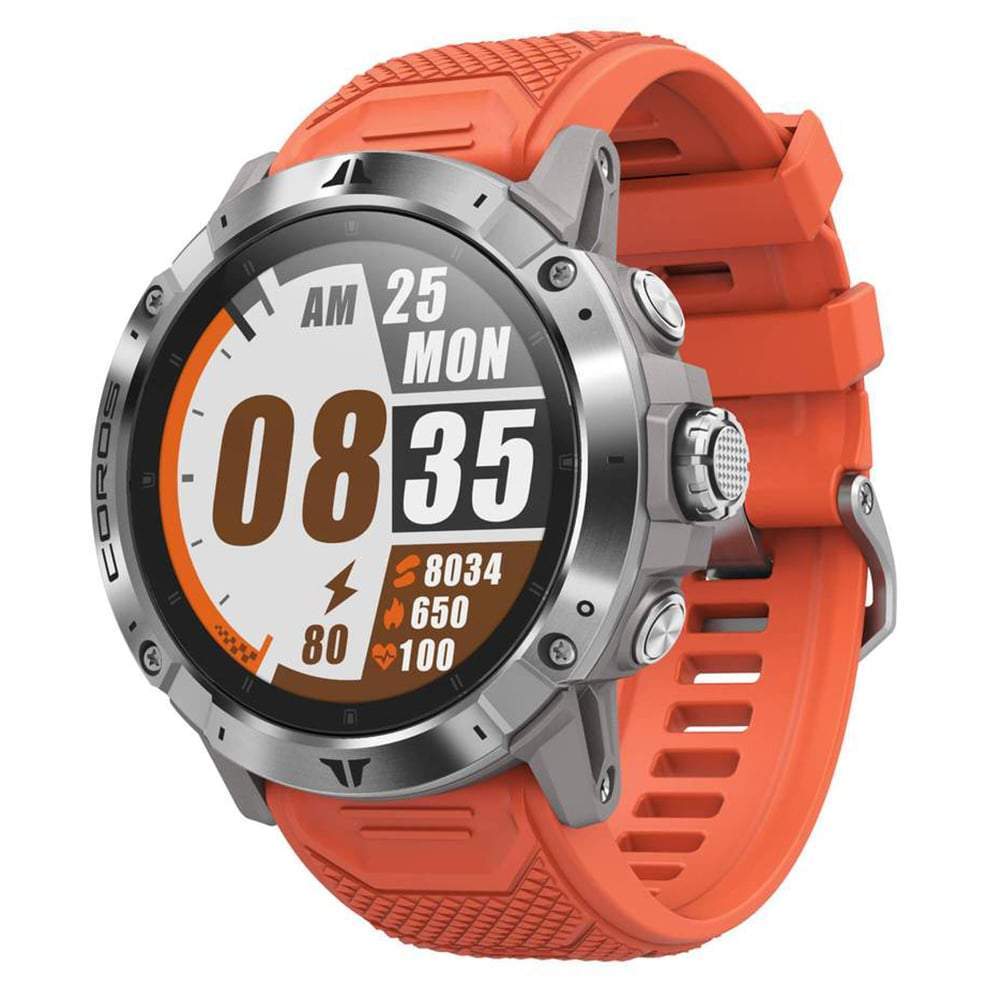 The VERTIX 2 adventure watch is the latest in the COROS lineup of GPS watches created for the most extreme athletes in the most extreme settings. It offers brow-raising advancements on existing features, ensuring that you get what you pay for and more. With impressively improved battery life and GPS tracking, added health tracking, and onboard music, the VERTIX 2 promises the ultimate adventure partner when you set out to conquer your outdoor mission—anywhere on the planet!
We Sense You're Going to Be Impressed
The VERTIX 2 is loaded with sensors, including optical pulse oximeter, optical heart rate monitor, barometric altimeter, accelerometer, compass, gyroscope, thermometer—and the new electrocardiogram (ECG) to get Heart Rate Variability (HRV) straight from your wrist. The HRV metric measures your body's response to stress and its ability to recover—pretty handy knowledge when you're pushing in the extremes!
Train Anywhere!
Get 5 major satellite systems—GPS, GLONASS, Galileo, Beidou, and QZSS—accessed by your VERTIX 2 GPS sport watch at the same time! Dual Frequency satellite communication acts as an express lane for a faster, better signal previously only available in aviation products!

Like to record your conquests? If you have an Insta360™ action camera, you can now control your camera from your GPS watch.
Built for the Extreme. Like You.
Run those mountain trails. The COROS VERTIX 2 GPS running watch has Altitude Mode, with hourly acclimatization evaluations.

The COROS VERTIX 2 has a titanium alloy bezel and high-grade fiber watch body with silicone quick release 26mm Quick Fit watch band—this puppy's durable, and sexy!

Get the info you need at a glance with a 1.4-inch 64-color display, 280 x 280 pixels, touchscreen always-on memory LCD made with diamond-like coating sapphire glass—that means it's tough!
Controls Your VERTIX 2 Your Way
Get a touchscreen and digital dial with the COROS APEX Pro running watch, for options in how you control your GPS smartwatch features on your run.

Enjoy the ease of use when adjusting your navigation track up/down or zooming in/out.
Tested and Approved by Pros
Your COROS watch is tested and approved by athletes and coaches.

Download pro workouts in training mode, as well as create and share your own.

Pair with the COROS app and build limitless workouts for running, cycling, swimming, and more!
---
The Garmin fēnix 6 Outdoor Fitness Watch  
The Garmin fēnix 6 is an elite GPS multisport GPS watch designed to help you train. It's loaded with performance metrics including Running Dynamics, which shows you cadence, stride, contact time, balance, and more, to offer insight on your form, allowing you to adjust, and improve.
The Great Garmin fēnix 6 Family
In a nutshell, any fēnix 6 in the Garmin watch lineup is loaded with sport-specific smarts. But the fēnix 6 family of watches is extensive, comprising 11 different models at varying prices. It breaks down into 3 different sizes, the fēnix 6, 6S, and 6X. Both the 6 and 6S offer SKUs with standard features from which you can upgrade to the fēnix 6/6S Pro, Sapphire, or Pro Solar. And the 6X is available in Pro, Sapphire, and Pro Solar (no standard). It can be overwhelming, but Garmin obviously did this to make a version of the watch for every outdoor fitness junkie's wrist. We recommend you read our article on the fēnix 6 series where we break it all down for you.
In the meantime, read on to find out what you can count on getting in every fēnix 6!
Serious Features for Seriously Adventurous People
The rugged and sexy fēnix 6 sports watch offers built-in activity profiles preloaded activity profiles for trail and track running, swimming, running, biking, hiking, rowing, skiing, golfing, and more.

View advanced training metrics that include running dynamics, heat- and altitude-adjusted VO2 max, trail run V02 max, recovery advisor, and more.

PacePro technology gives you grade-adjusted guidance.

Make battery-extending changes on the fly. The Power Manager lets you view how various settings and sensors impact your watch's battery life.

Get Garmin's cutting-edge design on your wrist, made with durable materials for rugged adventures.  

Access multiple global navigation satellite systems (GPS, GLONASS and Galileo) to track in more challenging environments than GPS alone.

Get daily run and ride recommendations based on your current training load and training status with daily suggested workouts.

For you mountain and trail runners and cross-trainers, when you leave the grid, so does the fēnix 6 Pro. It has preloaded maps for 2,000 ski resorts, profiles for backcountry skiing, mountain biking dynamics, surfing features, and 41,000+ preloaded maps to golf courses around the world.

Use the ultrarun activity with rest timer, and log the time you spend at aid stations.
Dial into Details That Make a Difference
Garmin's wrist-based heart rate technology gauges activity intensity as well as heart rate variability to calculate your stress level. It also tracks underwater without a heart rate strap.
Use the Body Battery™ energy monitor to optimize energy reserves, using heart rate variability, stress, sleep and other data to gauge when you're ready to be active or when you may need to rest.
Get a full breakdown of your light, deep and REM sleep stages. View it all on a dedicated widget that includes your sleep score, and insights.
After each workout, recovery time lets you know when you'll be ready for another hard workout. It even accounts for training intensity and factors such as stress, daily activity, and sleep.
The Ultimate in Safety and Connectivity
Get notifications from your smartphone, along with assistance and incident detection features that send your location to your contacts. Also included with the fēnix 6 is the LiveTrack feature, which allows friends and family to track your real-time location and see your preplanned course.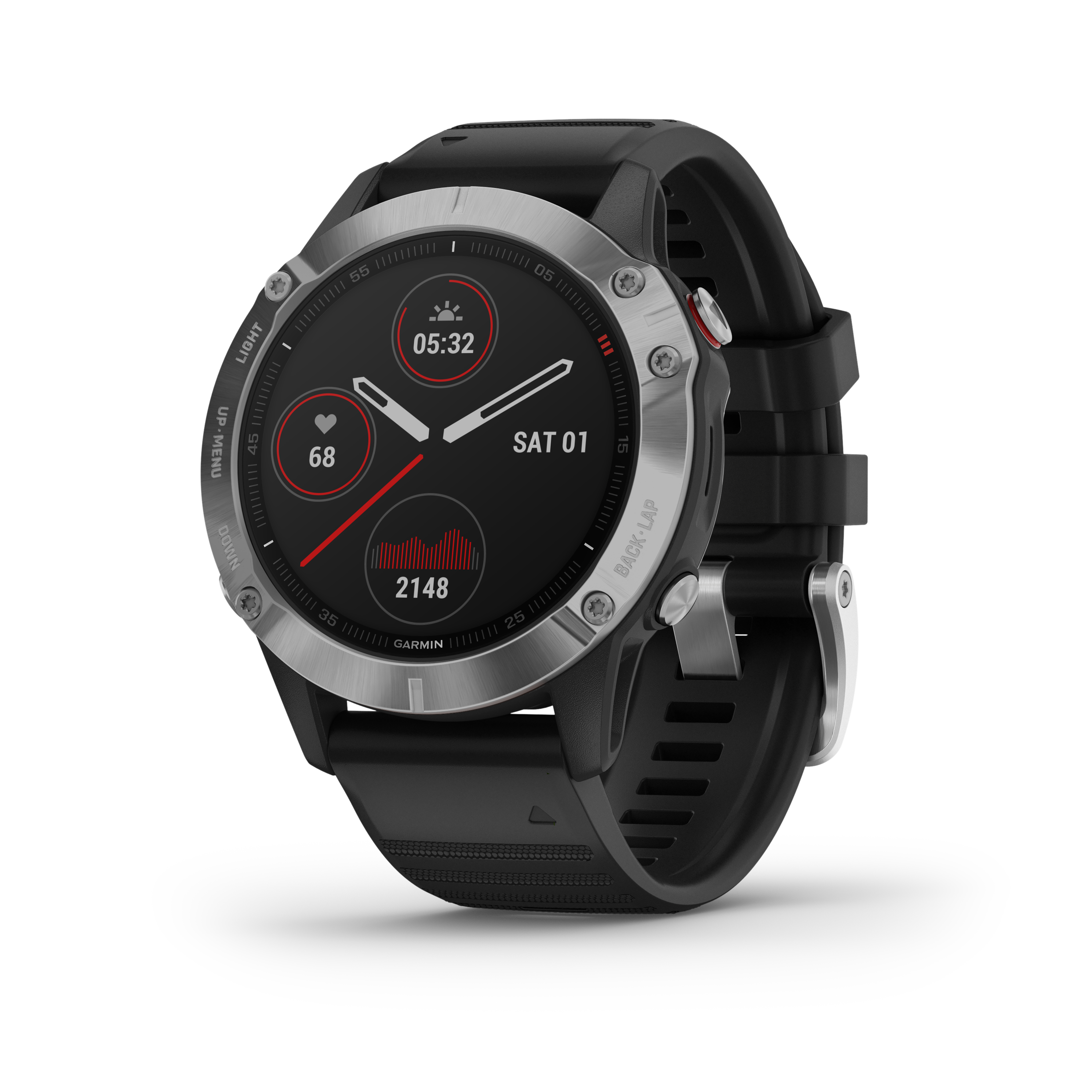 ---
The Polar Vantage V2 Premium Multisport Watch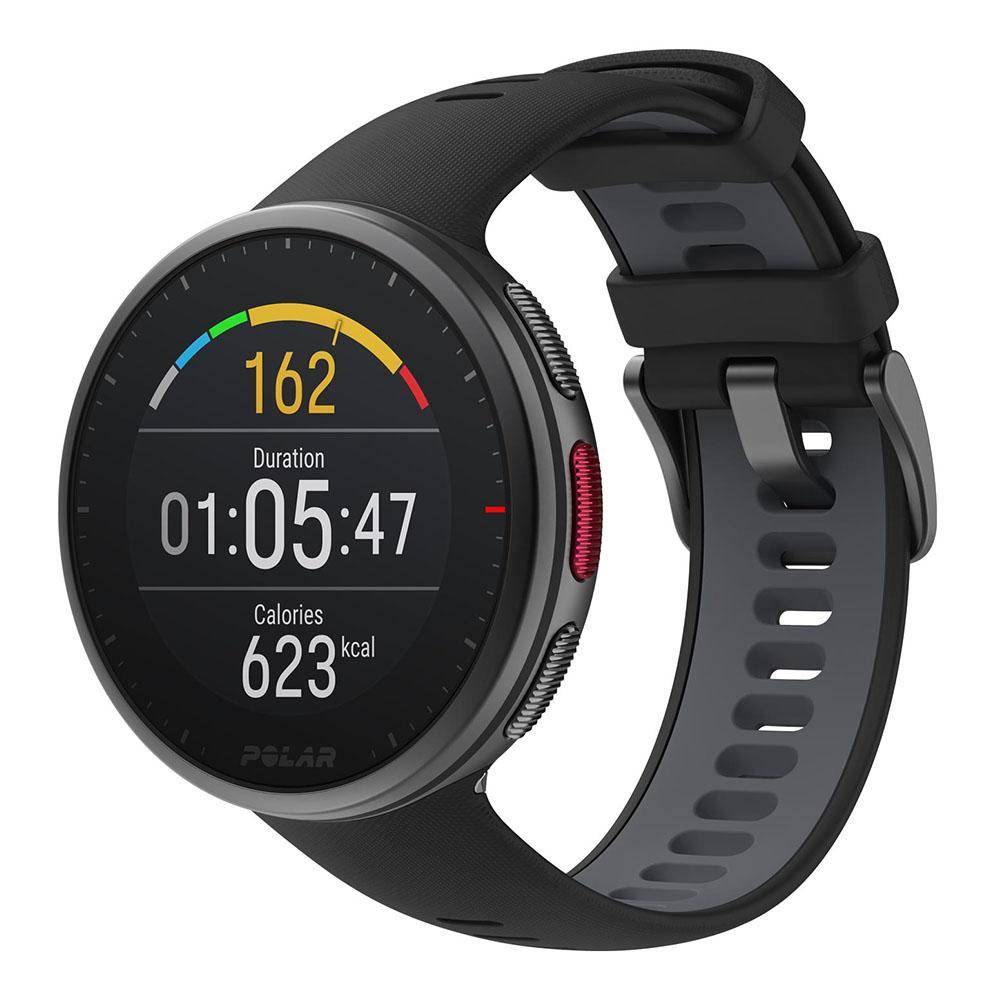 Train like a pro, recover like a pro. The Polar Vantage V2 is the premium running watch that lets you keep tabs on how hard you've pushed, how your body is adapting, and how well you recover. Knowledge is the road to progress, and the Polar Vantage V2 is the GPS running smartwatch that can take you there.
Dial into Your Training
The Running Performance Test helps you track your progress and personalize your heart rate, speed, and power zones.

The Cycling Performance Test lets you personalize your power zones and tells you your personal functional threshold power (compatible power meter required).

See how your training sessions strain the different parts of your body with Training Load Pro™. It also shows you how much you've been training, so you can determine if you're on the right track.

The Vantage V2 premium sports watch supports over 130 different sports. Add your favorite sports to your watch in the Polar Flow app and customize what you see on your watch during each sport.
Run. Recover. Repeat.
Recovery Pro™ (Polar heart rate sensor required) tells you if your body is ready for training with recovery feedback right on your watch.

The Leg Recovery Test tells you whether your legs are ready for high intensity training in just a couple of minutes without any special equipment—just your watch!

The Nightly Recharge™ recovery measurement shows you how well you recover from the demands of your day during the night.
Workout Tools
Plan your route on Komoot, import it to your Vantage V2 sport watch, and let the turn-by-turn guidance do the navigating for you.

Refuel and maintain adequate energy levels during long sessions with FuelWise™.

Use the FitSpark™ training guide for ready-made daily workouts that match your recovery, fitness level, and training history.

Make your runs more exciting with Strava Live Segments. Get alerts about nearby segments, see real-time performance data during and check your results.
Sleek Outside, Smart Inside
Lightweight, slim design

Comfortable silicone band

Color touch screen

Weather updates from your wrist

Music control right on your watch

Smart notifications right on your watch face
---
The PlayBetter Fenix 6 vs VERTIX 2 vs Vantage V2 Comparison Table
FENIX 6
VERTIX 2
VANTAGE

1.3" (33.02 mm) diameter
Type: Color, sunlight-visible,
transflective memory-in-pixel (MIP)

1.4in. 280 x 280 (64 colors)
Touchscreen Always-On Memory LCD

Always-on color touch display.
Laminated Gorilla glass lens
with anti-fingerprint coating.
Size 1.2"

fēnix 6, Pro, Sapphire, & Pro Solar:
Smartwatch: Up to
14 days/16 days with solar
Battery Saver Watch Mode:
Up to 48 days/80
days with solar
GPS: Up to 36 hours/
40 hours with solar
GPS + Music: Up to 10 hours
Max Battery GPS Mode:
Up to 72 hours/93 hours with solar
Expedition GPS Activity:
Up to 28 days/36 days with solar

Up to 60 days in watch
mode

Up to 140 hours in Standard
Full GPS (GPS/QZSS)

Up to 240 hours in UltraMax
GPS mode

Up to 50 hours in All
Systems + Dual Frequency
On (GPS, GLONASS, Galileo,
Beidou, QZSS)

Up to 40h in training mode
(GPS and wrist-based
heart rate) or up to 7 days in
watch mode with continuous
heart rate tracking.
Multiple power save
options available.

 

Wrist-based heart rate metrics
Pulse Ox blood oxygen saturation
Fitness age
Body Battery™ energy monitor
Advanced sleep and sleep score
with insights
Women's Health for tracking
Multi-GNSS, including GPS,
Galileo, GLONASS
Accelerometer, barometric altimeter,
compass, gyroscope, and thermometer
Bluetooth® Smart, ANT+® connectivity
Battery saver gives you
customizable low power watch
Controls smartphone music
Garmin Pay™
Floors climbed
Intensity minutes
LiveTrack, Group LiveTrack,
& Live event sharing
Incident Detection & Assistance
Running features
Golfing features
Outdoor recreation features
Cycling features
Swimming features
Auto pause
Interval training
Advanced workouts and
downloadable training plans
Heat and altitude acclimation
VO2 Max (run)
Training Status
Training Load and Training Effect
Finish time
Virtual partner
Course guidance
Garmin and Strava live segments

Altimeter, barometer, compass
UltraMax Battery Mode
Advanced training analytics
Water resistance
Wrist-based heart rate
Recovery time
Interval, triathlon, multisport training
ANT+ accessories
Swimming heart rate
Sleep monitoring
3rd Party Integration
(Strava, TrainingPeaks, etc)
Digital Dial
New electrocardiogram (ECG)
to get Heart Rate Variability (HRV)
5 major satellite systems
—GPS, GLONASS, Galileo,
Beidou, and QZSS
Dual Frequency satellite
communication
Insta360™ Camera Control Remote
Sapphire glass
Breadcrumb navigation
Back-to-Start navigation
Winter sports mode
Mountain climb mode
24/7 blood oxygen monitoring
Pulse Ox monitor
Dedicated backlight button
Altitude mode
Extreme durability

Satellite navigation: GPS, QZSS,
GLONASS, and Galileo
Nightly recharge
FitSpark™ daily workouts
Smart notifications and music controls
Water resistant to 3 ATM
Wrist-based heart rate
Serene breathing exercise
Energy sources used during training
Personal and adaptive running program
Running performance test
Cycling performance test
Training Load Pro
Recovery Pro
Leg recovery test
FuelWise
Swimming metrics
Sport profiles (choose from 130 from
Polar Flow platform)
Weekly summary
Polar Flow app and web portal

Free 2-Day Shipping
Free 60-Day Returns
PlayBetter Customer Service

Free 2-Day Shipping
Free 60-Day Returns
PlayBetter Customer Service

Free 2-Day Shipping
Free 60-Day Returns
PlayBetter Customer Service