Introducing Garmin Forerunner 245 / 245 Music | Most Affordable Running Watch with Music
Learn, Compare, Buy, Explore.
Buy 2022 Garmin Forerunner 245 Affordable Running Watch with Music Option! Get Garmin Watch Comparisons, Video Reviews & Release Date!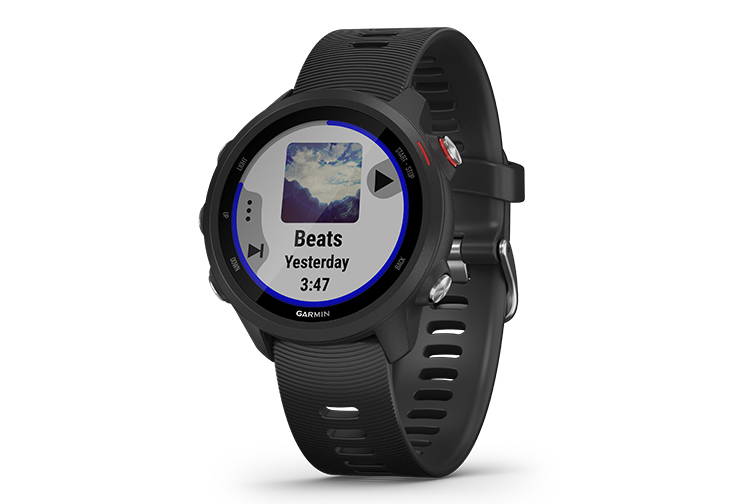 Buy Garmin Forerunner 245 Running GPS Watch

On PlayBetter.com Free 60-Day Returns + Free 2-Day Shipping.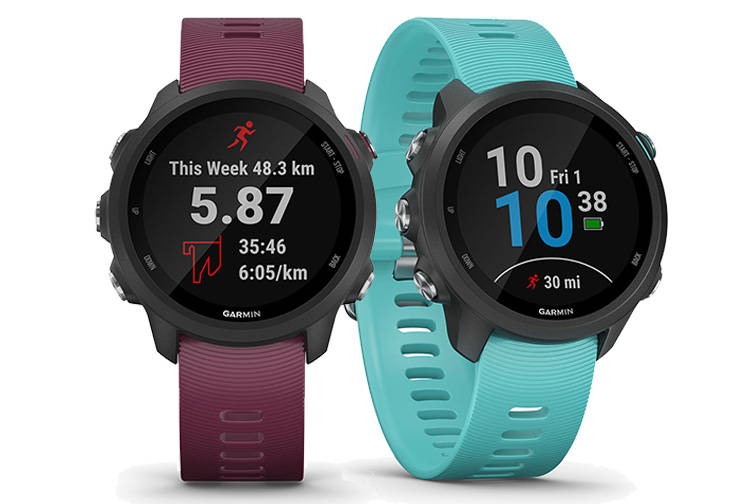 Compare Forerunner 245 vs Venu 2 Plus, etc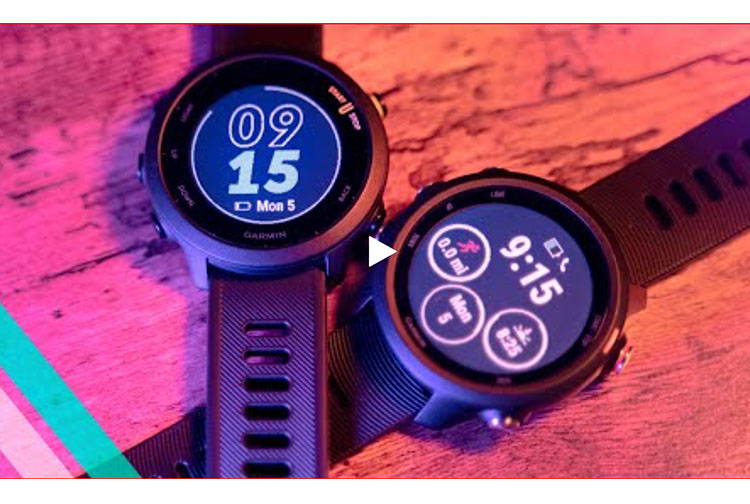 Watch Forerunner 245 vs 55 Review
Now Showing: Garmin Forerunner 55 vs 245 review from our partner Chase the Summit.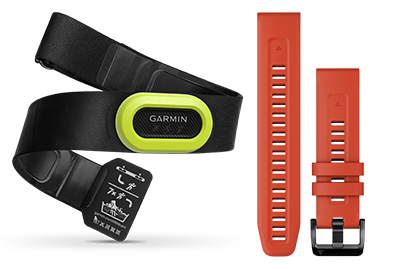 Shop Garmin Forerunner 245 Accessories
Shop best accessories for the FR 245 like Heart Rate Straps & QuickFit Bands.


SHOP GARMIN FORERUNNER 245 / 245 MUSIC RUNNING GPS WATCH
Garmin Forerunner 245
(Slate Gray)
Garmin Forerunner 245 Music
(White)
Garmin Forerunner 245
(Berry)

---
Forerunner 245 | Table of Contents
Garmin Forerunner 245 Comparisons & FAQs
---
Garmin Forerunner 55 vs 245 Video Review
from our partner, Chase the Summit!
---
Garmin Forerunner 245 Comparison
vs. fenix 7/7S/7X, epix (Gen 2), Forerunner 945, Venu 2 Plus & More ...
Is the Garmin Forerunner 245 the Best Running Watch?
The Forerunner 245 Music is the most robust and accurate running watch you'll find at this price point with music.
For $350.00, you can leave your phone at home with up to 500 songs stored on-watch. Just download all your must-have workout tunes from your Spotify, Deezer, or Amazon account, and you're good to go. And if you want, you can still control the music on your smartphone with your watch.
If music is not a requirement, for $50 less you'll still get all the high-end training tools this mid-range priced running GPS watch has to offer—along with Garmin's robust health-monitoring, activity tracking, and smart features, as well as accurate GPS.
Training tools for runners include: VO2 Max, Race Predictor, Recovery Advisor, Training Status, Training Load, Training Effect, Finish Time, Virtual Partner, PacePro, Race Predictor, and Running Dynamics with a compatible Garmin Running Pod or HRM strap.
Garmin Forerunner 245 Battery Life
The Forerunner 245 battery life comes in just right for this price point. In smartwatch mode, count on up to 7 days of power from this wearable.
Impressively, you will get up to 24 hours of juice in GPS mode—that can translate to at least a week's worth of runs along with regular smartwatch use.
When it comes to GPS mode with music, battery life goes down considerably to only up to 6 hours. But compared to other watches at this price point, this lightweight watch for runners is still pretty competitive.
If more battery life is a must in your GPS running smartwatch with or without music, we recommend you check out:
Garmin Forerunner 245 Music
As a more affordable option, the Garmin Forerunner 245 Music running GPS smartwatch stores up to 500 songs, which for many runners is more than plenty. Just download your must-have workout tunes and go phone-free if you like!
On your Forerunner 245 Music running watch, you can download audio content to your device from your computer or from a third-party provider, so you can listen when your smartphone is not nearby. To listen to audio content stored on your device, you must connect headphones with Bluetooth technology.
You can also control music playback on your paired smartphone using your device.
Before you can download music or other audio files to your compatible watch from a supported third-party provider, you must connect to the provider using the Garmin Connect™ app.
1. From the Garmin Connect app, select the menu icon.
2. Select Garmin Devices, and select your device.
3. Select Music.
4. Select an option:
To connect to an installed provider, select a provider, and follow the on-screen instructions

To connect to a new provider, select

Get Music Apps

, locate a provider, and follow the on-screen instructions.
Third-party music providers include:
Garmin Forerunner 245 Charger
Where Can I find the Forerunner 245 / 245 Music Product Manual?
Garmin Forerunner 245 Maps and Navigation
Even though it is not preloaded with all the maps that come with high-end Garmin GPS watches like the fēnix 7 series, the epix (Gen 2), and the Forerunner 945, the 245 still offers some highly useful navigation tools, including:
Point-to-Point Nvaigation

Bread Crumb Trail in Real Time

Back to Start

Tracback

Distance to Destination

GPS Coordinates
While you will have multi-GNSS (GPS, GLONASS, Galileo satellite imagery access) for advanced tracking, and a compass and accelerometer, you should be aware that you won't have the barometric altimeter for elevation metrics that you would get on premium Garmin watches.
In the Training section of the Garmin Connect app is Courses, where you can map out routes to sync to your watch to guide you while on a run, ride, or hike.
For longer anctivities, we recommend you create your routes on the Garmin Connect website, which is slightly easier.
Mid-range Garmin watches like the Forerunner 245 will show a simple breadcrumb trail of the route with just a line and a pointer to keep you on track. And you can use the "Back to Start" feature if you don't use a route and get lost.
Garmin Forerunner 245 Bands
Stay stylish and sport-ready with these adjustable, quick-release 20 mm bands for your Garmin Forerunner 245 running GPS watch.
Simply remove the bands with a slide of the bar, and pop on different bands for the ultimate personal accessory.
Garmin Forerunner 245 vs Forerunner 55 Running Watch for Beginners
Both of these Garmin watches for runners offer VO2 Max, Race Predictor, and Recovery Advisor.
Beyond the Forerunner 55, the FR 245 offers more training tools like Training Status, Training Load, Training Effect and estimated VO2 Max on trail runs.
GPS-wise, Dave found that both the Forerunner 55 and Forerunner 245 gave almost indistinguishable readings, not surprising since they are both Garmin watches. Compared to his iPhone Pro 12, the Garmin watches were much more consistent and reliable.
For more comparisons between these two watches check out the full Chase the Summit Forerunner 55 vs 245 review!
CHECK OUT OUR GALLERY OF GARMIN WATCHES