Introducing Garmin Forerunner 945 | Best Running Watch Release Date 2022
Learn, Compare, Buy, Explore.
Buy 2022 Garmin Forerunner 945 GPS Running Smartwatch! Get Garmin Watch Comparisons, Video Review & Release Date!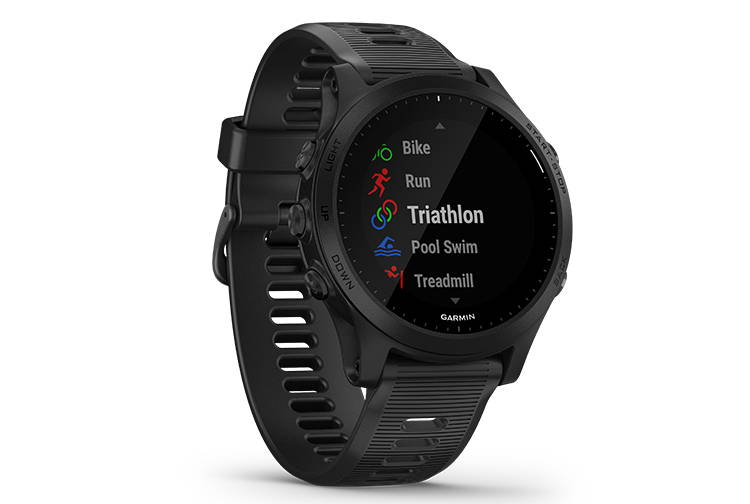 Buy Garmin Forerunner 945 Running Watch

On PlayBetter.com Free 60-Day Returns + Free 2-Day Shipping.


Compare Forerunner 945 vs fenix 7, etc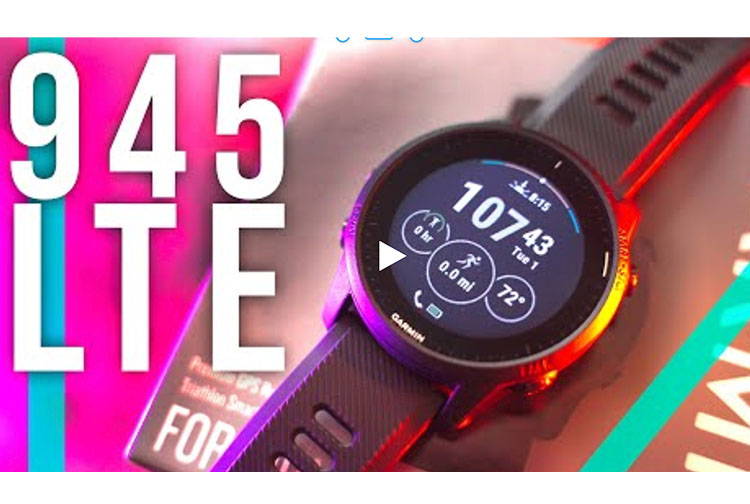 Watch epix (Gen 2) In-Depth Review
Now Showing: Garmin Forerunner 945 LTE review from our partner Chase the Summit.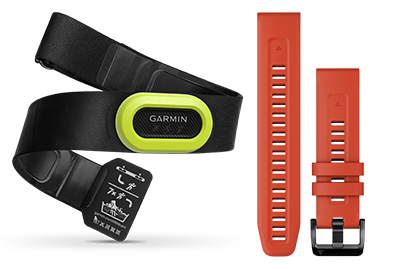 Shop Garmin Forerunner 945 Accessories
Shop best accessories for the FR 945 like Heart Rate Straps & QuickFit Bands.

SHOP GARMIN FORERUNNER 945 RUNNING GPS WATCH
Garmin Forerunner 945
(Black)
Garmin Forerunner 945 LTE
(Whitestone)
Garmin Forerunner 945
(Blue Tri-Bundle)

---
Forerunner 945 | Table of Contents
---
Garmin Forerunner 945 Video Review
from our partner, Chase the Summit!
---
Garmin Forerunner 945 Comparison
vs. fenix 7/7S/7X, epix (Gen 2), Forerunner 245, Venu 2 Plus & More ...
Is the Garmin Forerunner 945 the Best Running GPS Watch?
The Garmin Forerunner 945 triathlon/multisport watch gives you a performance experience similar to a fēnix 7 with the sleek feel of a Forerunner 245.
The 1.2" dispay on the FR 945 runs flush with the bezel, giving it a nice clean view of the highly customizable data fields on this premium GPS running watch.
In addition to Garmin's full package of health, activity tracking, and smart features, the Forerunner 945 is 100% designed for the multisport athlete, making it a performance watch above all else.
Some of the FR 945's advanced training tools and performance features include Running Dynamics (with compatible accessory—Garmin HRM chest strap or running pod), Training Status (lets you see if you're training effectively by tracking your training history and fitness level trend), Training Load (your total training load for the last 7 days calculated from estimated EPOC), Training Effect—aerobic and anaerobic, Finish time, Virtual Partner, Course Guidance, Performance Condition (after running 6–20 minutes, compares your real-time condition to your average fitness level), PacePro™ Pacing Strategies, Race Predictor, and more!
To read more about every aspect of this advanced Garmin running watch, bounce over to this Forerunner 945 article.
Garmin Forerunner 945 Maps
The Garmin Forerunner 945 running watch comes with detailed topo maps for the region you purchased it in (US, Europe, etc.)—including digital elevation data.
Move around the map using the upper right button, which allows you to zoom/pan/scroll. You can see the terrain around you, as well as navigate to points of interest or other places.
Plus, you can create Round-Trip Courses for both running and cycling that allow you to set a given distance and desired direction of travel. You can get three different courses using Trendline Popularity Routing data—with no internet connection required!
Finally, you can follow any downloaded courses as well, using Garmin's smartphone course creator or any other downloaded GPS files. Following these routes, you'll get instructions on when to turn and when you're off-route.
For a full understanding of navigating with the Forerunner 945, check out this article.
Forerunner 945 vs 945 LTE Running GPS Watch
The Forerunner 945 LTE is the first Garmin Watch to include Garmin's new cellular LTE connectivity technology.
You don't have to go out and find a plan to match up with your watch. Garmin built out an infrastructure on the watch so that all you have to do is activate it and choose a subscription plan in Settings on your watch . There are currently two plans: $5.99/month with a 1-year commitment or $6.99/month with no commitment. Both offer the same exact feature set; only the duration is different.
What does the LTE cellular connection allow you to do on your watch?
Stay safer! With the Forerunner 945 LTE, you get everything the standard 945 offers—including full mapping and navigation, advanced training tools, and offline music—plus (with an LTE subscription) you can leave your phone at home and get a cellular connection, which allows you to:
Use Assistance & Assistance Plus, which automatically sends your name and location from your watch alone to the Garmin IERCC, a 24/7 staffed professional emergency response coordination center that can contact and communicate with local emergency services. You can also set it up to contact someone in your emergency contacts.


Incident Detection—When an incident is detected from your device, Garmin Connect will send your name and location to your emergency contacts. Your location is determined using our LiveTrack location tracking feature. LiveTrack creates a real-time feed of your location during an activity.

Live Event Sharing—Live Event Sharing is a Garmin Connect LiveTrack feature found on compatible Garmin watches that allows you to share information about your activity event through text messages to your friends and family. Live Event Sharing provides you with several options to keep them informed of the progress of your event.


Stay more connected!

Also with

the Forerunner 945 LTE running watch

, get

Spectator Messaging—

audio and text messages from your family and friends for that much-need midrace motivation.
We recommend this Forerunner 945 LTE review video from out partner, Dave, at Chase the Summit, to get a closer look and better understanding of this premium Garmin GPS running watch.
Garmin Forerunner 945 Battery Life
Garmin Forerunner 945 Battery Life
Smartwatch Mode: Up to 2 weeks

GPS mode with music: Up to 10 hours

GPS mode without music: Up to 36 hours
Garmin Forerunner 945 LTE Battery Life
Smartwatch Mode: Up to 2 weeks

GPS mode with music: Up to 12 hours

GPS mode with LTE LiveTrack: Up to 10 hours

GPS mode with music and LTE LiveTrack: Up to 7 hours

GPS mode without music: Up to 35 hours
Garmin Forerunner 945 Tri-Bundle
The Garmin Forerunner 945 Tri-Bundle is an ideal training tool for triathletes. When you purchase it on PlayBetter.com, you get:
Forerunner 945 Premium GPS Running Watch

1 Extra Set Bands (Black)

HRM-Tri Monitor

HRM-Swim Monitor

Quick Release Kit

Charging cable

Documentation
When you have an HRM-Tri monitor, you can get your Running Dynamics through your FR 945.
Garmin Forerunner 945 Running Dynamics
With a Heart Rate Monitoring chest strap or the Garmin Running Pod, you can learn more about the meaning behind the stats your Garmin Forerunner 945 shows you—and use it to your advantage in your training.
By monitoring key aspects of your running and fitness progress, you get a better look at your current performance level and what you need to do to keep up the good work or continue improving. The FR 945 and compatible devices collect data while you work out in order to bring you these running metrics and physiological measurements.
Running Dynamics Metrics Include:
Ground Contact Time—This is the amount of time in each step that you spend on the ground while running. Ground contact time is typically pretty short, so it is measured in milliseconds.
Ground Contact Time Balance—By monitoring the balance between your left and right foot ground contact time (GCT), this measures your symmetry as you run.
Cadence—Simply put, this is how many steps you take per minute, counting both feet. It's a commonly measured running metric and can tell you a lot about your form.
Stide Length—Another key part of measuring your running form — stride length — is how far you travel with each left and right step.
Vertical Oscillation—This reflects the amount of "bounce" in each step while you run. Measured at the torso, it tells you, in centimeters, how much distance you are traveling up and down with each step.
Vertical Ratio—This reflects your running efficiency based on how well you propel yourself forward with each stride.
Running Power—For years, elite cyclists have used power data as the most reliable way to measure the actual exercise load of their ride. Now you, too, can train with power on your runs by downloading the Running Power app – from the Connect IQ™ Store – onto your compatible watch. The Running Power app accounts for multiple factors to provide a more accurate and responsive exercise load calculation.
All Forerunner 945 and one of these four accessories: HRM-Pro, HRM-Run, HRM-Tri or the Running Dynamics Pod. Download the Running Power app now to get access to real-time power data.
Garmin Forerunner 945 Running Watch with Music
The FR 945 comes standard with music to control and play through your smartphone or store and play on watch. And it's a nice package!
The Garmin 945 can store up to 1,000 songs on board—twice as much as the 245, but only half as much as the fēnix 7 and epix (Gen 2). Onboarding your tunes goes like this:
Manually copied music files: These are saved MP3 files, playlists and the like that you sync via USB cable to your computer.

Streaming services cached files: These are offline playlists/favorites from music services like Spotify, iHeartRadio, and Deezer, cached for playback when not near connectivity.
And, unlike other Garmin GPS watches with music, you get audio alerts for things like pace and laps. You can also add a music page to your workouts data pages.
You'll need a Bluetooth audio device of some sort to listen to music through or on your Forerunner 945 GPS watch. Headphones are best for workouts, but it will also pair with a speaker, your car ... anything with Bluetooth technology and a speaker.
Where Can I find the Forerunner 945 / 945 LTE Product Manual?
CHECK OUT OUR GALLERY OF GARMIN WATCHES