Everything You Need to Know About Bushnell Rangefinders | 2022 Buyer's Guide
Learn, Compare, Buy, Explore.
Buy the Best Bushnell Golf Laser Rangefinder for Sale in 2022 | Bushnell Pro XE, Tour V5 & Tour V5 Shift — Comparison & Review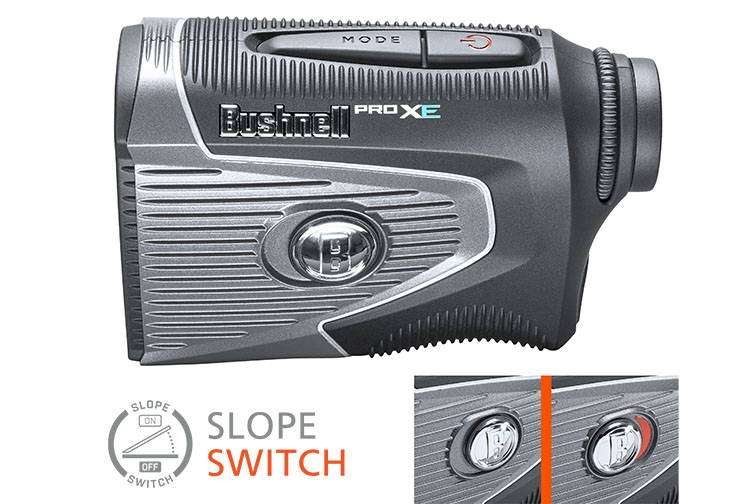 Buy Bushnell Golf Rangefinders

On PlayBetter.com with Free 60-Day Returns + Free 2-Day Shipping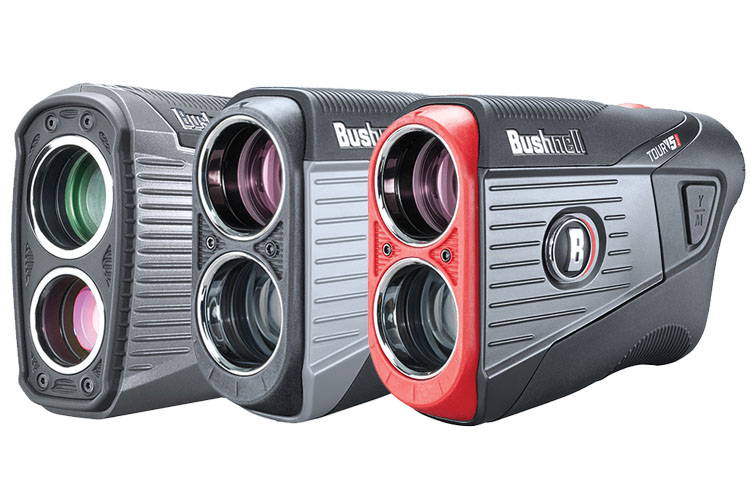 Compare Bushnell Golf Laser Rangefinders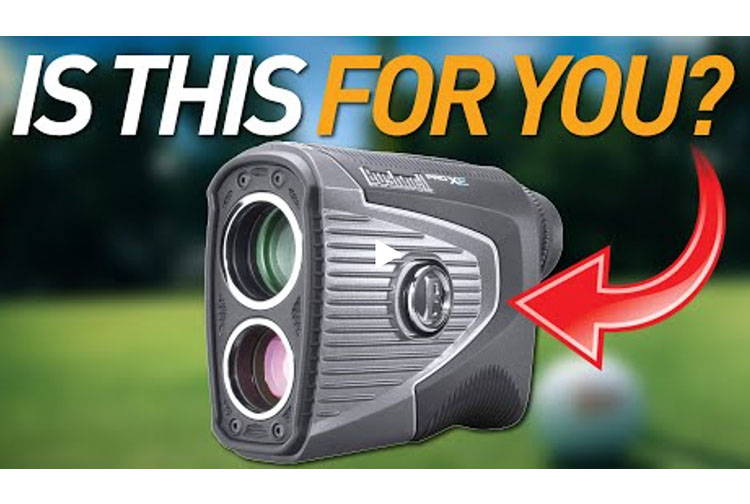 Watch Bushnell Pro XE Review
Bushnell Pro XE golf laser rangefinder reviewed by our partner Let's Play Thru on YouTube.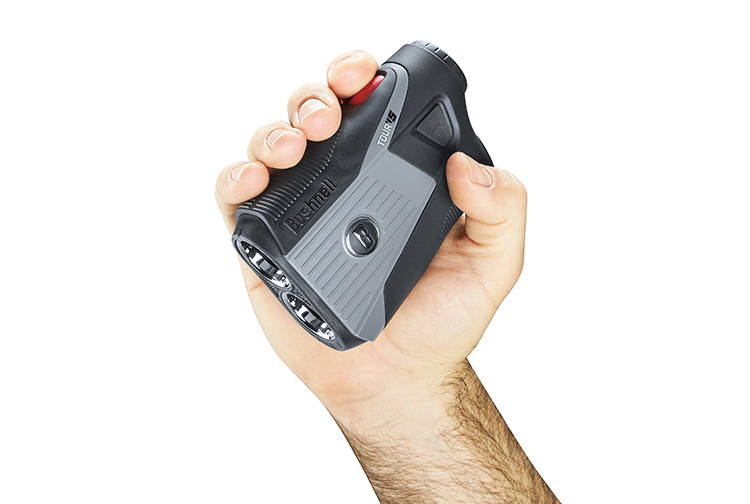 Shop Used Bushnell Rangefinders
Shop used Bushnell Pro XE, Tour V5 & Tour V5 Shift on PlayBetter's RePlay Warehouse.

BUSHNELL GOLF LASER RANGEFINDERS

Bushnell Rangefinders | Table of Contents
Bushnell Golf Laser Rangefinder FAQs
Bushnell Golf Rangefinders Comparison Chart

| | | | |
| --- | --- | --- | --- |
| | TOUR V5 | TOUR V5 SHIFT | PRO XE |
| | | | |
| | | | |
| | | | |
| | | | |
| | | | |
| | | | |
| | | | |
| | | | |
| | | | |
| | | | |
Bushnell Golf Pro XE Review Video
---
The Best Bushnell Rangefinder — Pro XE
Why is this premium Bushnell rangefinder the best? Because, in addition to all the remarkable features that have been discussed so far in this article, the Pro XE takes slope compensation next-level!
The "E" in the Bushnell Pro XE stands for the Elements feature, which enhances an already excellent slope technology. Not only does it factor in incline and decline, this worldly golf device considers temperature and elevation above sea level (Barometric pressure) to calculate even more precise distances.
Get on the golf course in the morning among mountains or in the evening in a tropical paradise—play anywhere, anytime, and dial into the clubs you need with confidence.
The Bushnell Pro XE is perfect for the golfer that travesl and gets to play on different courses. The pros love it, and so will you!
Bushnell Tour V5 — Non-Slope Rangefinder
Want a trusted old school, no-slope rangefinder? Then the Bushnell Tour V5 will give you all the accuracy and ease-of-use you could want—plus, it'll be easy on your budget.
Integrated BITE magnetic technology allows you to focus on your shot, not your golf gadget.
Bushnell's PinSeeker technology with JOLT doubles flagstick confirmation with a visual flashing red ring and a vibrating pulse.
Stunning definition and vivid color paired with 6x magnification are par for the course along with precise distances with yardage accuracy within 1 yard.
How Does a Bushnell Rangefinder Work?
The Pro XE, Tour V5, and Tour V5 Shift emit invisible, eye safe, infrared energy pulses. Bushnell Golf rangefinders' Advanced Digital microprocessor and ASIC chip (Application-Specific Integrated Circuit) result in instantaneous and accurate readings every time. Sophisticated digital technology instantaneously calculates distances by measuring the time it takes for each pulse to travel from the rangefinder, to the target, and back.
BUSHNELL GOLF RANGEFINER BASIC OPERATION
While looking through the Pro XE, depress the Power/Fire button once to activate the display. If the display icons and numbers are blurry, rotate the eyepiece in either direction until they are in focus.



Place the aiming circle (located in the center of the display) over a target at least 5 yards away, depress and hold the Power/Fire button down until the range reading is displayed near the bottom of the in-view display.

Crosshairs surrounding the aiming circle indicate that the laser is being transmitted.



Once a range has been acquired, you can release the Power/Fire button. The crosshairs surrounding the aiming circle will disappear once the Power/Fire button has been released (i.e., the laser is no longer being transmitted).
Note: Once activated, the display will remain active and display the last distance measurement for 10 seconds. You can depress the Power/Fire button again at any time to distance to a new target. The maximum time the laser is transmitted (fired) is 5 seconds. To re-fire, press the button down again.
Bushnell Tour V5 Shift with Slope
The Bushnell Tour V5 Shift golf laser rangefinder features include:
BITE Magnetic Cart Mount — Golfers love this! The integrated BITE magnetic technology in the Tour V5 laser rangefinder lets you conveniently grab and reattach the rangefinder to the cart—no fumbling around before and after your shot!
It's Tournament Legal — When playing in a tournament easily out of slope mode. The red crescent next to the switch indicates that slope is turned off.
Target Confirmation — PinSeeker technology with JOLT in the Tour V5 golf laser rangefinder lets you know when you've hit the flag. Get double the confirmation with a visual flashing red ring and a vibrating pulse.
With its 6x magnification, stunning definition, vivid color, and yardage accuracy within 1 yard, the Tour V5 Shift helps you zero in on the distances that make the difference!
Bushnell Golf Laser Rangefinder with Slope
Get tour-trusted slope technology in both the Bushnell Tour V5 and the Pro XE.
With an enhanced slope algorithm, these laser rangefinders provide you with even more precise tour-trusted compensated distances to account for the hole's incline/decline.
Actual distance + slope = the true plays like distance that you want to really dial in on your target.
Plus, Slope-Switch Technology lets you easily switch your Tour V5 Shift or Pro XE in and out of Slope mode. Your Bushnell rangefinder is legal during tournament play when Slope is disabled and the red crescent is showing around your slope switch.
Shop for Used Bushnell Rangefinders on the RePlay Warehouse
SHOP WITH CONFIDENCE & SAVE WITH OUR COLLECTION OF OPEN BOX, USED, AND CLEARANCE BUSHNELL GOLF RANGEFINDERS.
All of our RePlay Warehouse Certified Products come in original packaging with all accessories and documentation and are 100% Eligible for our Free 60-Day Return Policy. If you are not satisfied with the product for any reason, you can return it for free.
Bushnell Tour V5 Shift Patriot Laser Rangefinder Pack
The Tour V5 and Tour V5 Shift are now offered in the Patriot Pack!
With your purchase of one of these Bushnell golf laser rangefinders, you get:
Tour V5 Rangefinder (Standard or Slope)

Bushnell Premium Carry Case

Bushnell Golf/Folds of Honor Divot Repair Tool

CR2 Battery
Bushnell Rangefinder Battery
Replace the battery when the unit does not turn on, display does not illuminate, or the display goes blank when attempting to power the laser.
Use a good quality 3 -volt lithium battery (CR2). Insert into the compartment with the negative (flat) end first (positive end facing out towards the battery cover). We recommend replacing the battery at least once every six months.
Bushnell Rangefinder Warranty
All Bushnell Golf devices come with a free limited warranty (2 years for GPS units and 1 year for laser rangefinders) that guarantees products to be free of defects in materials and workmanship.
If Bushnell products are used in the way they're intended and you're having device issues within your warranty period, it's Bushnell Golf's responsibility to repair or replace it.
If you know your unit is outside of the warranty-period, please contact Bushnell at customersupport@bushnell.com or by calling 1-800-423-3537 PRIOR to sending your device to their repair lab.
Bushnell Golf Rangefinder Repair / Manual
CHECK OUT OUR GOLF LAUNCH MONITORS & SIMULATORS
SHOP THE BEST GOLF HITTING MATS FROM FIBERBUILT
CHECK OUT OUR GALLERY OF GOLF GPS WATCHES