The Best Men's Smartwatches | 2023 Buyer's Guide
Learn, Compare, Buy, Explore.
The 10 Best Sport Watches for Men in 2023. Shop GPS Smartwatches from Garmin, COROS & Polar.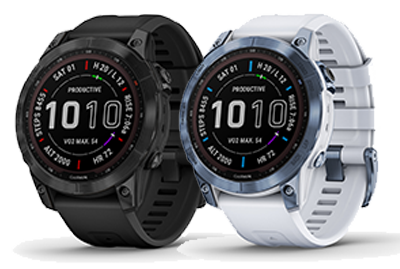 Buy Garmin Men's Smartwatches
Shop a variety of Garmin sport smartwatches for men including fēnix 7, Forerunner 955, epix 2 and more!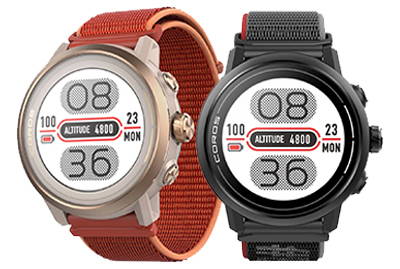 Buy COROS Sport Watches for Men
Try COROS sport watch for men on PlayBetter.com and get free 2-day shipping and free 60-day returns.

Buy Polar Smartwatches for Men
Shop Polar smartwatches for men and train and recover like a pro. Try one risk-free for 60 days.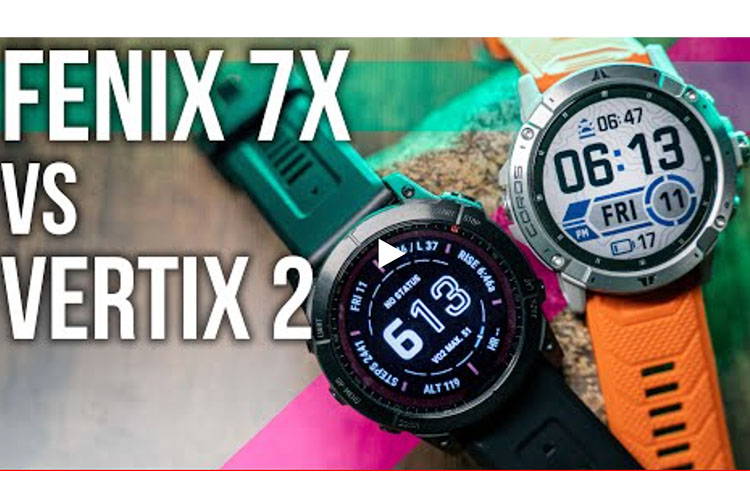 Now Showing: COROS VERTIX 2 vs Garmin fēnix 7X review from our partner, Chase the Summit.

Top-Selling Sport Watches for Men
Best Men's Sports Watches | Table of Contents
MOST AFFORDABLE SPORT WATCHES FOR MEN
Watch This fēnix 7 vs Vertix 2 Review
from our Partner Chase the Summit
Garmin fēnix 7X — Best Men's Outdoor Smartwatch
Treat yourself to touchscreen or 3-button operation to access the best Garmin performance metrics, including Running Dynamics, Heat- and Altitude-adjusted VO2 Max, Trail Run V02 Max, Recovery Advisor, Training Status and Load, and new Realtime Stamina!
The Garmin fēnix 7X comes preloaded with golf, ski, road & trail maps. The 7X Sapphire Solar edition is preloaded with topographic maps, while you can download TopoActive maps onto the Solar model. Also, get the most activity profiles yet offered on a Garmin watch.
Improved fēnix 7 battery life and solar-charging options ensure that this multisport outdoor watch is in it with your for the long haul.
Plus, heave your heaviest playlist into your fēnix 7X by simply uploading from services like Spotify®, Deezer, and Amazon Music.
COROS PACE 2 — Most Affordable Sport Watch  
The COROS PACE 2 is a premium GPS sport watch with some serious upgrades and features for a seriously affordable price.
For starters, it's hyper-lightweight at 29 grams, which makes its boost in power impressive. The processor in this fitness wearable is 1.5x more powerful, giving you 5x more RAM and 4x more storage, while the battery now gives you 30 hours of full GPS use. Factor in the user-friendly COROS Digital Dial that gives you quick and easy access to your stats, and you've got a beast of a watch that won't weigh you down and can keep going the distance.
This is just the tip of the iceberg of what this smartwatch can do. Like you, there's so much to get out of it, which is why we think it's one of the best men's sport watches for the money.
Garmin Forerunner 955/955 Solar — Best Multisport Watch for Men
We thought the previous Forerunner 945 was the gold standard of running watches with multisport functionality. Until Garmin released the Forerunner 955/955 Solar.
The upgrades are inspired to say the least. But what still has us dropping our jaw is the price. First of all, this new Garmin watch is pretty much a fēnix 7 for nearly half the cost. Second, the 2022 Forerunner 955 Solar model is the same price as the pevious FR945 was when it came out two years ago AND the FR955 base model is $100 less. Lastly, the Forerunner 955 has sprung into existence with some new training tools (although other higher-end Garmin watches are likely to get them in future firmware updates).
So, first of all, the Forerunner 955 Series remains a lighter watch with the minimalistic design that many runners and triathletes prefer. However, you guys will probably like that it has a larger display—1.3" compared to the FR945's 1.2". This also means that it's not as rugged as the more expensive fēnix 7.
Like many of their new releases, this Garmin watch has added a touchscreen to the mix, allowing you to quickly navigate screens and data fields.
Features not before seen on any Garmin watch include HRV Status, Daily Training Readiness, Acute Training Load, Morning Report, Native Running Power, Race Calendar & Race Event Widgets, and Daily Suggested Workouts now accounting for races on the calendar.
You can also look forward to Real-Time Stamina, dual-frequency GPS for the best tracking, and improved battery life, among other upgrades.
For further detail, jump over to our Forerunner 955 page.
Garmin Instinct 2 Solar — Best Solar GPS Watch for Men
Can you say unlimited battery life? With a Garmin Instinct 2 Solar on your wrist you can. Check out the power on this rugged GPS watch:
Smartwatch: Up to 28 days/Unlimited with solar

Battery Saver Watch Mode: Up to 65 days/Unlimited with solar

GPS: Up to 30hrs/48 hrs with solar

Max Battery GPS Mode: Up to 70hrs/370 hrs with solar

Expedition GPS Activity: Up to 32 days/Unlimited with solar
This next-gen GPS watch in the Garmin Instinct lineup also has some sweet feature upgrades, including a lot more preloaded activity profiles for running, hiking, mountain biking, swimming, and more. All Instinct 2 watches have also gotten a major performance metrics powerup with new training features like VO2 Max, Training Status, Training Load, and Race Predictor—features previously found on Garmin's higher-end watches like fēnix 7 and Forerunner 945!
You can also count on multi-GNSS (multiple global navigation satellite systems—GPS, GLONASS, and Galileo) and next-level navigation with ABC sensors, including an altimeter for elevation data, barometer to monitor weather, and three-axis electronic compass.
If a Surf or Tactical Solar edition would be more your speed, smash the button below to see our entire Instinct 2/2S collection.
Garmin Approach S62 — Best Golf GPS Watch for Men
The Approach S62 has a larger 1.3" sunlight-readable color touchscreen. And that's just the door to a load of Garmin golfing features.
Virtual Caddie factors in wind and suggests clubs based on your swing. Throw in PlaysLike Distance, AutoShot, and Green View, and you've got an edge on any course in the world. And we mean that quite literally, because this watch comes preloaded with 41,000+ golf courses around the planet.
But it's not just an edge on your game that you can get with this Garmin golf watch. It also comes with tracking features, including steps, distance covered, calories burned, and more. Plus smart notifications and sports profiles for running, cycling, swimming, skiing, rowing, stand up paddleboarding, and more!
This big, beautiful, comfy watch has a battery life of up to 14 days in smartwatch mode and up to 20 hours in GPS mode.
Whether you think golf is life and like to stay active in other areas, or the other way around, the Approach S62 is a brilliant sport watch for men who like to golf.
Polar Vantage V2 — Best Men's Sport Watch for Training
Train and recover like a pro with Polar Vantage V2, a premium multisport watch designed for triathlon and marathon training.
Know how your training strains your body and get the metrics that show you when it's time to recover. This advanced multisport watch is loaded with fitness- and health-tracking features like all-day wrist-based heart rate monitoring, Training Load Pro, Nightly Recharge, Running Performance Test, Cycling Performance Test, Leg Recovery Test and more!
The lightweight, slim form-factor doesn't get in the way, whether you're running, swimming, or sleeping.
With the Polar Vantage V2, you also get access to Polar Flow, an uber-comprehensive training platform that offers extensive training planning and analysis tools, an automatic training diary, progress reports, and much more!
Be the guy who trains smarter with the Polar Vantage V2.
Polar Vantage M2 — Best Sport Watch for Active Men
Another great running watch from Polar that focuses on personalized data and adaptive training.
This mid-range priced watch offers some high-end features like Polar Running Program, Training Load Pro, and Nightly Recharge. FitSpark training guide offers you different types of daily workouts to choose from that match your recovery, fitness level, and training history.
Plus, you'll also get advanced wrist-based heart rate, smart notifications, and access to the Polar Flow app where you can keep a running diary, analyze your stats, and make your next plan of attack!
CHECK OUT OUR GALLERY OF CYCLING COMPUTERS, TRAINERS & POWER METERS