The Best Running Watches of 2022 Buyer's Guide | Garmin, COROS, Polar
Learn, Compare, Buy, Explore.
The Best Running Watch with Music, Battery Life, GPS & Maps—for Women, Men, Beginners, & Pros!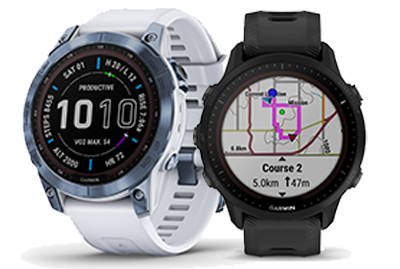 Buy Garmin Running GPS Watches
Shop a variety of 2022 Garmin running watches including Forerunner 955, 255, fēnix 7, epix 2, and Enduro 2!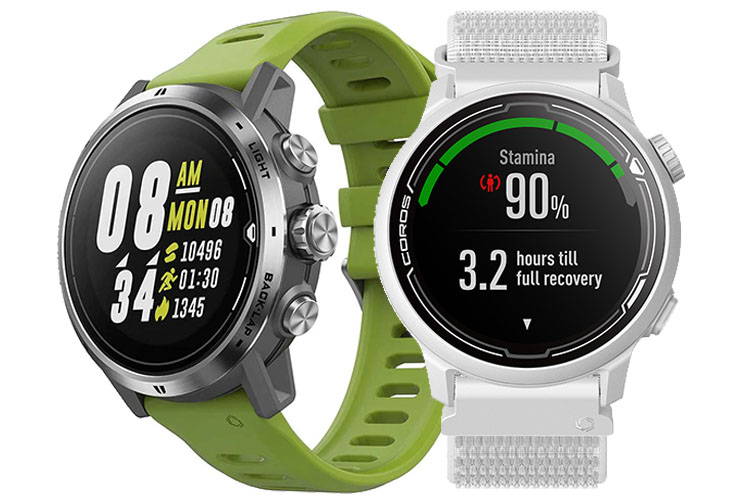 Buy COROS GPS Running Watches
Try COROS smartwatches for runners on PlayBetter.com and get free 2-day shipping and free 60-day returns.

Buy Polar Smartwatches for Running
Shop Polar smartwatches to train and recover like a pro—for trail-runners, ultra-runners, triathletes and more.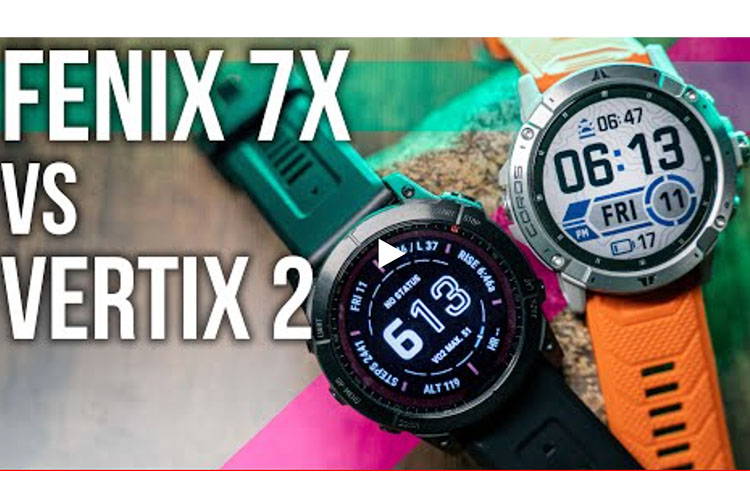 Now Showing: COROS VERTIX 2 vs Garmin fēnix 7X review from our partner, Chase the Summit.

Our Top-Selling Running Watches
Garmin Forerunner 955/955 Solar Multisport Watch for Runners and Triathletes

COROS APEX Pro Premium GPS Multisport Running Watch
Running Watch | Table of Contents
BEST RUNNING WATCHES WITH MUSIC
Watch This COROS VERTIX 2 vs fēnix 7X Review
from our Partner Chase the Summit
Best Running Watch of 2022
The Garmin Forerunner 955 is an elite GPS running watch designed to help you train. It's loaded with performance metrics including Running Dynamics, which shows you cadence, stride, contact time, balance, and more, to offer insight on your form, allowing you to adjust and improve. But there's a whole lot more this best running watch has to offer!
What lands the COROS APEX Pro premium running watch in our PlayBetter best running watch category? The fact that it has the endurance and durability to go wherever you do. With 40 hours of FULL GPS battery life, you can run that 100 miler through the mountains—no sweat! (At least for your battery!)
Train like a pro, recover like a pro. The Polar Vantage V2 is the premium running watch that lets you keep tabs on how hard you've pushed, how your body is adapting, and how well you recover. Knowledge is the road to progress, and the Polar Vantage V2 is the GPS running smartwatch that can take you there.
Best Garmin Watches for Running
The Forerunner 955 premium running watch is designed to help you chase down your most insane goals! Get a touchscreen, multi-band GPS, solar model option, PLUS new training tools—like training readiness, a race widget, a morning report, and heart rate variability (HRV) status for a picture of your overall health.
The Garmin Enduro 2 is the ULTRA ultra running watch! Train longer and run longer wherever and whenever you want with insane battery life, full-color maps, multi-frequency positioning, a superbright flashlight with safety mode for night running, and much more!
The Garmin Forerunner 255/255 Music running watch gives you high-end features for a midrange price—plus two sizes now! Get to know yourself as a runner and go next level with this affordable fitness watch. And go even further with your most motivating tunes if you choose the Forerunner 255 Music.
What Are the Top Running Watches with Music?
The fēnix 7 blows every watch on this list out of the water (or off the trial!) with its ability to store up to 2,000 songs on watch! And it leaves most of them in the dust when it comes to performance metrics, navigation, and more. All this, of course, is reflected in the $699+ price tag.
For the runner who wants both beats and running features on watch without dropping $500 or more—the Forerunner 255/255S is just right. As a more affordable option, the Forerunner 255 only stores up to 500 songs, which for many runners is more than plenty. Just download your must-have workout tunes from your Spotify, Deezer, or Amazon account and go!
The Garmin Foreruner 955 can store up to 1,000 songs on board—twice as much as the 255, but only half as much as the fēnix 7 series. Onboarding your tunes plays out in the same way as the others through services like Spotify®, Deezer, and Amazon Music.

This monster COROS VERTIX 2 outdoor endurance watch, is loaded with ultra-helpful features for serious trail runners, cyclists, hikers, and rock climbers. And it made the list because it's the first COROS watch to offer music on watch with its massive storage capacity. You will get internal storage and Bluetooth headphone connectivity for offline listening, but storage is in the form of MP3s onto your watch from your computer. No music service like Spotify is available.
Which Running Watch Has the Best Battery Life?
Smartwatch: Up to 34 days / 46 days with solar
Battery Saver Watch Mode: Up to 111 days / 550 days with solar
GPS: Up to 110 hours / 150 hours with solar
All Satellite Systems: Up to 78 hours / 96 hours with solar
All Satellite Systems and Multi-band: Up to 68 hours / 81 hours with solar
All Satellite Systems and Music: Up to 20 hours
Max Battery GPS: Up to 264 hours / 714 with solar
Expedition GPS: 77 days / 172 days with solar*
Smartwatch: Up to 28 days/37 days with solar

Battery Saver Watch Mode: Up to 90 days/1+ year with solar

GPS Only: Up to 89 hours/122 hours with solar

All Satellite Systems: Up to 63 hours/77 hours with solar

All Satellite Systems and Music: Up to 16 hours

Max Battery GPS: Up to 213 hours/578 hours with solar

Expedition GPS: Up to 62 days/ 139 days with solar
Watch mode: Up to 60 days
Standard Full GPS: Up to 140 hours
UltraMax GPS mode: Up to 240 hours
All Systems + Dual Frequency On: Up to 50 hours
30 days of regular use

40 hours in Full GPS mode

100 hours in UltraMax mode
The Best Running Watch for Women
The Garmin Forerunner 955/955 Solar manages to pack the most running features into a sleek, lightweight smartwatch. The only minus may be a lack of color options. It is, however, QuickFit band compatible, so you can change the band to a color you prefer.
Train smarter, not harder, with the Polar Vantage M2. With this GPS running watch as your training partner, you can track your performance in real time and get valuable sleep and recovery stats. Plus, you'll also get the advanced wrist-based heart rate that Polar is known for!
Keep it super light and ultra fast with the easy-to-use COROS PACE 2 premium GPS running watch for women. There's no fat on this featherlight wearable that weighs just 29g with the COROS nylon band.
Garmin hit the mark with the Forerunner 255/255S running watch with music. For ladies who want both beats and performance metrics on watch without dropping $500 or more—the Forerunner 255 is on point. Plus, it comes in 2 sizes now with several options!
Best Running Watch for Men
If you want performance metrics, the Forerunner 955/955 Solar premium GPS running watch is loaded with them. Along with Garmin Coach and built-in sports apps, running dynamics on your cadence, stride, contact time, balance, and more offers insight on your form so you can adjust and improve.
Train like a pro and recover like a pro with Polar Vantage V2, a premium multisport watch designed for triathlon or marathon training and whenever you need to be ready to perform. This advanced multisport watch is loaded with fitness and health tracking features like all-day wrist-based heart rate monitoring, Training Load Pro, Nightly Recharge, Running Performance Test, Cycling Performance Test, Leg Recovery Test and more!
You're an extreme athlete at home in extreme conditions. You go bold before you go home. Well, let's face it, you're at home in bold. The COROS VERTIX 2 is loaded with sensors, including optical pulse oximeter, optical heart rate monitor, barometric altimeter, accelerometer, compass, gyroscope, thermometer—and the new electrocardiogram (ECG) to get Heart Rate Variability (HRV) straight from your wrist.
The Best Running Watch With Maps
For you running watch maps and navigation, there's nothing better than the Garmin fēnix 7 series, the epix (Gen 2), and the Forerunner 955.
All the Garmin fēnix 7 and epix (Gen 2) multisport GPS watches come preloaded with golf, ski, road & trail maps. The fēnix 7/7S/7X Sapphire Solar and epix 2 Sapphire models are preloaded with topographic maps, while you can download TopoActive maps onto the standard and Solar models.
The FR 945/945 LTE have preloaded golf, road & trail, and topo maps.
All of these Garmin watches have built-in sensors for the 3-axis compass, gyroscope, and barometric altimeter and support multi-GNSS satellite systems (GPS, GLONASS and Galileo).
Additionally, the fēnix 7/7S/7X Sapphire Solar and epix (Gen 2)Sapphire models offer navigation with a higher level of positioning accuracy, thanks to new multi-band frequency and GNSS network support (GPS, GLONASS and Galileo).
CHECK OUT OUR GALLERY OF CYCLING COMPUTERS, TRAINERS & POWER METERS