Check out this comparison of COROS watches and get a COROS watch review!
Learn, Compare, Buy, Explore.
Best COROS Watches for Running in 2022 | COROS PACE 2 vs VERTIX 2 vs APEX Pro | Which One Should You Buy?
Try the superlight COROS PACE 2 running GPS watch with Free 60-Day Returns + Free 2-Day Shipping!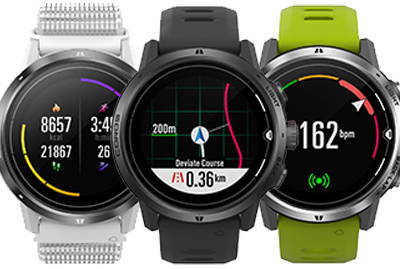 Get the trail-tested COROS APEX Pro premium multisport watch made for athletes who want to go longer!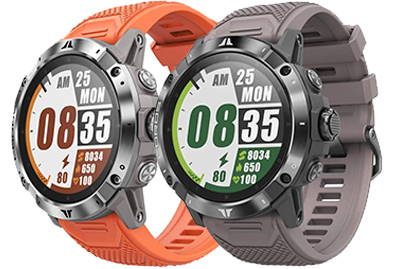 Buy COROS VERTIX 2
(50.3mm)

Put the best GPS & a larger screen on your wrist with the powerful COROS VERTIX 2 ultimate adventure watch!
COROS Watch Review by a Serious Runner

Check out these running watch reviews from our guy Dave at Chase the Summit—he's a COROS fan!
SHOP 2022 COROS RUNNING WATCHES ON PLAYBETTER
---
COROS Watches 2022 | Table of Contents
---
Watch a COROS PACE 2 Review
from Our Guy at Chase the Summit!
---
COROS PACE 2—Best Running Watch Under $200!
The COROS PACE 2 running watch puts a training partner on your wrist that won't weigh you down!
The PACE 2 is made for athletes who want to train with a superlight, ultra fast, power-packed, GPS sport watch that is easy to use.
This hardcore multisport watch weighs only 29 g and costs $199.99.
A digital dial gives you one-finger access to the info you want, and 30 hours battery life in full GPS lets you get more workouts in between charges.
You can swim with this COROS watch or take it on night runs—it's got a Night Mode for always-on nighttime activities.
Finally, go beyond your standard Run, Bike, or Swim activities. The PACE 2 GPS multisport watch is jam-packed with sport modes for every athlete!
APEX Pro—Best COROS Mulitsport Watch!
The COROS APEX Pro premium multisport watch has the endurance and durability to go wherever you do.
With 40 hours of FULL GPS battery life, the APEX Pro is ready for that 100 miler through the mountains.
And speaking of mountain trails, this COROS GPS watch has Altitude Mode, with hourly acclimatization evaluations. Decked out in a titanium frame, sapphire glass for scratch resistance, and waterproof to 100m—seriously, this watch is jam-packed with sports modes and ready to go.
In training mode, download pro workouts, as well as create and share your own.
Train everywhere with fined-tuned GPS tracking on a standard track and has Night Mode for a backlight your eyes can adjust to.
COROS VERTIX 2—Ultimate Outdoor GPS Watch!
Do you train for adventure? The COROS VERTIX 2 is the ultimate multisport watch created for the most extreme athletes in the most extreme settings.
Get 5 major satellite systems—GPS, GLONASS, Galileo, Beidou, and QZSS—accessed by your VERTIX 2 GPS sport watch at the same time! Dual Frequency satellite communication acts as an express lane for a faster, better signal—previously only available in aviation products!
Go confidently with built-in ABC sensors—an altimeter for elevation data, a barometer to monitor weather, and a compass.
The VERTIX 2 outdoor watch offers global offline mapping and includes Landscape, Topo, and Hybrid modes. Get a full global Landscape map out of the box and you can download Topo maps by regions for free from COROS.com.
By zooming in and out of the map with the digital-dial or dragging around the map with the highly-responsive touchscreen, the VERTIX 2 offers the best experience for on-wrist navigation. Plus, Breadcrumb and Back-to-Start navigation are there when you need them.
Get Heart Rate Variability (HRV) straight from your wrist. Plus, you get Altitude Mode, advanced training analytics, and recovery time. Running profiles include Run, Indoor Run, Trail Run, and Track Run. And hefty third-party integration with Komoot, TrainingPeaks, Strava, and much more—allows you to push your adventures even further!
The COROS VERTIX 2 mega GPS watch is built for extreme conditions. It's water resistant, operates at extreme temperatures, and has a scratch-proof sapphire lens. Both the bezel and cover are constructed from highly durable Grade 5 titanium alloy with PVD coating.
Keep in mind, this rugged, powerful, advanced tracking GPS watch has heft, putting a 1.4" display on you wrist with dimensions of 50.3 x 50.3 x 15.7 mm and a weight of 89g.
COROS PACE 2 vs APEX Pro vs VERTIX 2 Battery Life
COROS PACE 2 BATTERY LIFE
Daily Use: 20 days
Standard Full GPS: 30 hours
UltraMax GPS Mode: 60 hours
COROS APEX Pro Battery Life
Daily Use: 30 days
Standard Full GPS: 40 hours
UltraMax GPS Mode: 75 hours
COROS VERTIX 2 Battery Life
Daily Use: 60 days
Standard Full GPS: 140 hours
UltraMax GPS Mode: 240 hours
All Systems On: 90 hours
All Systems + Dual Frequency On: 50 hours
COROS PACE 2 vs APEX Pro Running Watches
The superlight and fast PACE 2 or the just right APEX Pro with the sweet spot of features?
If you're looking for a more-than-ample running GPS watch that's the lightest you're going to find at this tech caliber, the PACE 2 is your watch.
But if you need more—like a touchscreen, dedicated backlight, landscape and topo maps (downloadable), Pulse Ox, Virtual Run, Altitude Mode, and more—you're definitely looking toward the APEX Pro upgrade.
The APEX Pro also sweetens the pot on battery life.
Both of these watches have many similarities, including third-party integration and all that you can do with the COROS app, plus all the right sensors and Bluetooth and ANT+ connectivity.
As alsways, it comes down to what features you want on your wrist. But whatever COROS you choose, you are getting one of the best GPS sport watch brands in the world.
COROS APEX Pro vs VERTIX 2 Mulitsport GPS Watches
Between the COROS APEX Pro and the VERTIX 2, the question is: How much more do you want on your wrist?
The COROS VERTIX 2 is COROS' top-tier, fully loaded multisport GPS watch option. It's made for extreme people doing extreme activities in extreme conditions, from ultra runners to rock climbers to peak summiters.
It puts a larger 1.4" touchscreen (compared to APEX Pro's 1.2") on your wrist along with gobs more battery life, pre-loaded landscape maps, an ECG sensor, dual-frequency GPS, and offline music.
But you should know, it also puts more bulk on your wrist, weighing a whopping 72–89g vs APEX Pro's 49–59g.
Both of these watches are super-durable and share many of the same features. One thing that the APEX Pro has that the VERTIX 2 does not is ANT+.
COROS VERTIX 2 vs PACE 2 — What's the Difference?
These two COROS watches are built for two different worlds. Which one is yours?
If you don't want a lot of bulk on your wrist—and you have no truck with a touchscreen, ultra-durable materials, long-haul battery life, navigation, or fancy GPS that can track you through a canyon—you're likely a PACE 2 person.
You'll still get reliable metrics and tracking, loads of sports modes, a superfast processor, the benefits of the COROS app, and enough battery life for what you want to do.
But if you want a GPS watch that is as rugged, determined, and as reliable as you are, that will have your back on your wrist with superaccurate GPS, monster battery life, and navigation—the VERTIX 2 is up for the adventure.  
COROS vs Garmin GPS Sport Watches
Both of theses sport watch brands are proven competitors on the world market and on the wrists of global athletes.
The main difference between COROS watches and Garmin watches is in the approach of what they do with their technology.
In terms of all-around features, Garmin is ahead of the game. But it can get overwhelming. Being able to do more with your watch and its ecosystem can mean more of a learning curve. However, Garmin continues to refine the user experience of their watches.
While Coros keeps adding advanced features and firmware updates, it doesn't over-complicate it. Their GPS game is on-point and is probably the only one that can compete with Garmin. And the build-quality of COROS watches is king.
Furthermore, the price of COROS smartwatches does not go as high as Garmin's can, but nor does their amount of product choices.
While Garmin successfully answers the preferences and budgets of a wide variety of active people, COROS stays in their lane of providing a solid and reliable sport watch experience that is created and tested by athletes.
Paired with the COROS app, you can gain insights and build limitless workouts for running, cycling, swimming, and more with your COROS watch!
COROS seems to pride themselves on simple software that works well and is super-reliable.
In the app you get an overview of the day you choose that tracks all your activity including sleep and any workouts from the day.
The graphs in the COROS app are pleasing to the eye and easy to see.
As it should be with any app, COROS continues to improve and refine their app experience and offer continuous firmware updates.
CHECK OUT OUR GALLERY OF COROS WATCHES & ACCESSORIES