Introducing The Best Golf Simulators for Sale | SkyTrak, Garmin Approach R10, FlightScope & Bushnell Launch
Learn, Compare, Buy, Explore.
Everything You Need for Your Home Golf Simulator, Including the Best Golf Launch Monitors with Simulation.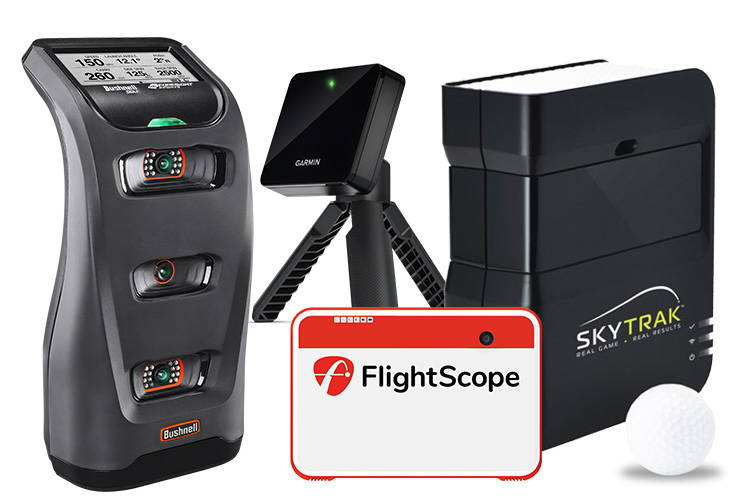 Buy the Best Golf Simulators for Home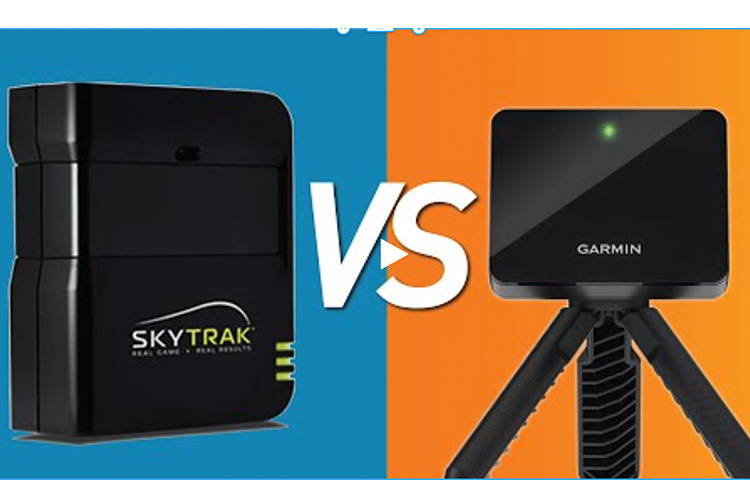 Compare Golf Launch Monitors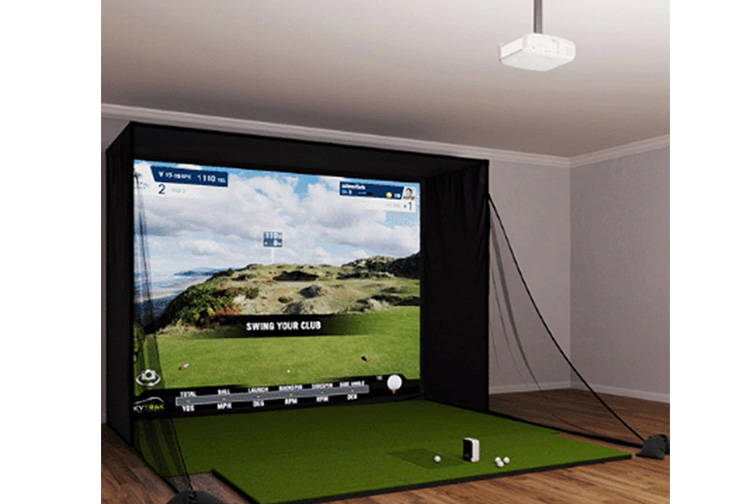 Shop Complete SIG Golf Simulators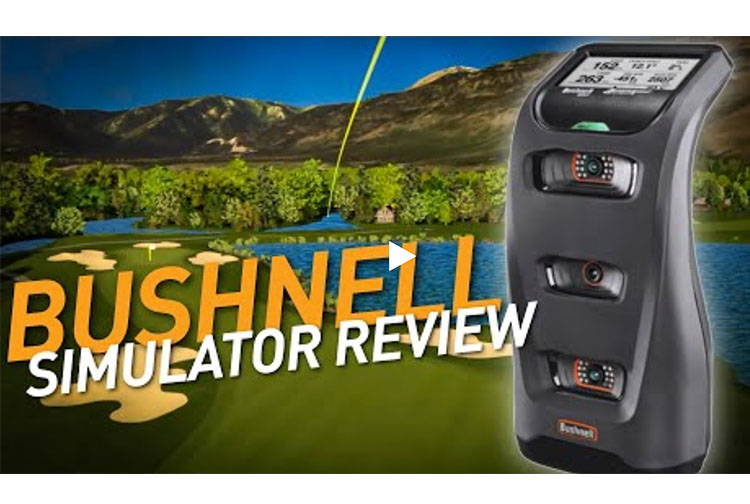 Watch Golf Simulator
Reviews
Watch videos of Bushnell Launch Pro, FS Mevo+, Garmin Approach R10 & SkyTrak reviews from our Partner Gabe at Let's Play Thru!
Filter PlayBetter Complete Golf Simulator Studio Packages by Launch Monitor
Home Golf Simulators | Table of Contents
Golf Simulator & Launch Monitor FAQs
PLAYBETTER GOLF SIMULATOR STUDIOS
Bushnell Launch Pro Review
Best Golf Simulator for Home
The best home golf simulator is the one that fits your dedicated space, your budget, and includes the golf launch monitor with the data points and compatible simulation software that you want for your experience.
As far as space goes, your room, basement, or garage will need to accommodate your swing height, along with the height and space requirements of your golf launch monitor and other simulator equipment.
Home golf setups can range from the simple to complex, and you can go affordable or spend tens of thousands of dollars. All you really need is a mat, a net, and a compatible device like a laptop or a tablet—and of course, the golf launch monitor that meets your needs. Or, you can purchase a complete studio simulator package for a variety of spaces on PlayBetter.com that include enclosures/impact screens, projectors, mats and more! We even have packages for each of our launch monitors with simulation.
Cheapest Golf Simulator Setup
If you want a home golf simulator setup, but don't have the budget for a full studio, complete with impact screen and projector ... good news! You can still enjoy an indoor simulator setting with an affordable golf launch monitor and simulator, like the Garmin Approach R10 (only $600), a hitting net, and your mobile device. You can even get your phone to mirror your simulator software onto a flatscreen TV!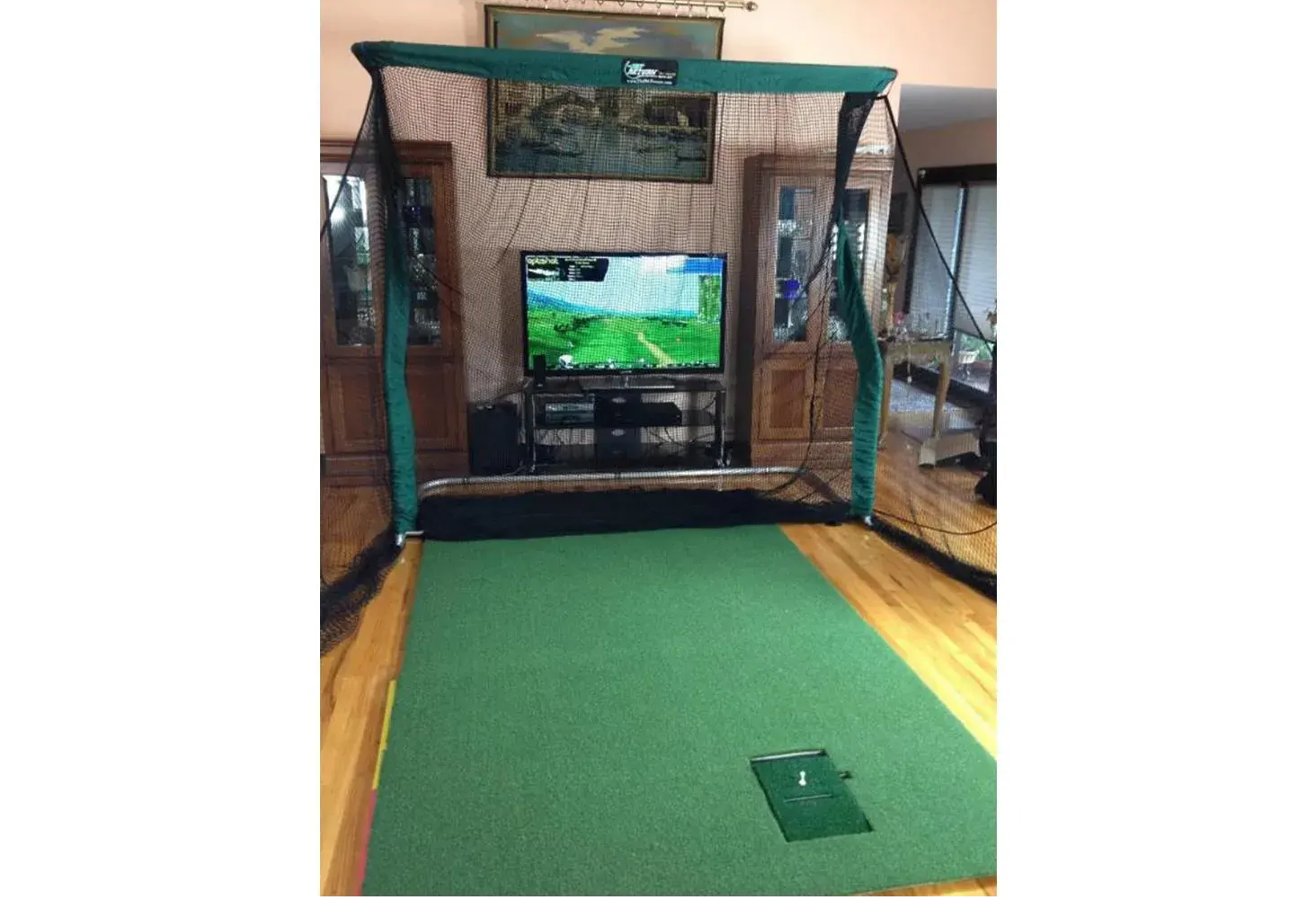 What's the ceiling height for a garage golf simulator?

Thinking about putting a golf simulator in your garage, but wondering if you've got the ceiling height to do it?
The minimum golf simulator ceiling height is 8.5-9 feet, although, depending on your height and your golf swing, 10 feet is a much more comfortable option.
You need to be able to swing fully and freely with no anxiety about hitting the ceiling. Furthermore, you need to consider the space requirements of all your simulator equipment and your golf launch monitor of choice.
Read this Ceiling Height for a Garage Golf Simulator article to find out all the details you'll want to take into consideration when sizing up your space for your home golf simulator setup.
What about outdoor golf simulators?
Can you recreate a golf course in your backyard? Sure you can. Watch this FlightScope Mevo Plus review by our partner, Gabe, from Let's Play Thru do just that in his backyard. All you need is a net, your portable device with downloaded companion app, and a portable launch monitor to get it done (and maybe even your kid's toy wagon, lol!).
How Much Does a Golf Simulator Cost?
A home golf simulator can be created for starting at under $1,500 all the way up to tens of thousand of dollars.
To get started, all you really need is a mat, a net, and a compatible device like a laptop or a tablet—and of course, a golf launch monitor. You'll also have to pay for a subscription to simulation software.
So, if you get the most affordable launch monitor with simulation on the market right now—the Garmin Approach R10 ($600)—use the 5 free course package from E6 that comes with it (iPhone only), buy a small Fiberbuilt Performance Turf Series Tee Box (starting at $459), and a Callaway Tetrad Hitting Golf Swing Net 6' x 6' ($149.00) ... you have a golf simulator set up for $1,208.  
And it just gets better from there. Shop our variety of golf launch monitors, golf simulator enclosures, Fiberbuilt hitting mats, and more on the PlayBetter Golf Store—and DIY a golf simulator experience in your home.
Or go for a complete home golf studio package (with or without launch monitor) priced from $5,300 to $9,000.
Best Affordable Golf Launch Monitor
Gone are the days when serious golfers had to shell out tens of thousands of dollars for a virtual golf setup in their home. Thanks to top brands and their devices loaded with advanced golf features like the SkyTrak and Garmin Approach R10 golf launch monitors and simulators, you can dig down into the elements of your swing, spot your weaknesses, and determine where you can improve.
The SkyTrak was the first affordable golf launch monitor and simulator for everyday golfers. At $2,000, it provides realistic results that compare accurately to your actual shot-making ability and robust simulation options.
But more recently, Garmin released the Approach R10 with a mind-blowing $600 price tag. For that you get robust data points (including Club Path metrics), simulation, and surprising accuracy wherever you take it.
Compare Golf Launch Monitors & Simulators
CHECK OUT OUR GALLERY OF GOLF GPS WATCHES