Comparison Charts with images and price

Compare Garmin Watches | Side-by-Side Comparison Chart
How heavy is this Garmin GPS Watch? How big is the display? Is it a touchscreen? Does it have built-in maps, a barometric altimeter for elevation metrics—does it have enough battery life between charges for what I do?
These are just some of the a questions you might have when you're looking to buy a fitness watch.
Maybe you're looking for the best Garmin watch for training for a triathlon. Or perhaps you're looking to level-up from avid runner to ultra runner.
Do you need solar-charging or the most rugged built-quality? What about on-watch music or making/taking calls or texts from the wrist?
And all of this might come down to your budget.
We made these these comparison charts for Garmin fitness watches under $500 and more hardcore multisport GPS watches over $500, so you can get the details side by side.
Ready to shop? Smash the watch image in the chart to visit the product page or cycle through the colors/models in the menu below to see every option.
Now, let's get to know your dream watch.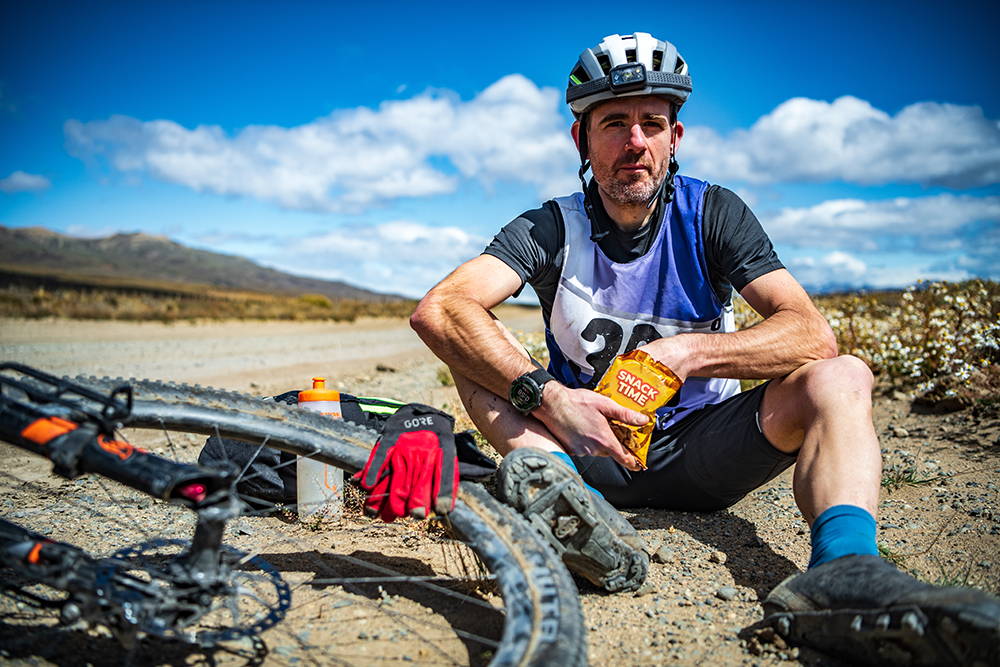 Garmin Fitness GPS Watches Under $500 Comparison Chart
Features
Forerunner 55
Venu Sq 2
Venu 2/2S
Venu 2 Plus
Forerunner 255/255S
Instinct 2/2S

1.04" (26.3 mm) diameter
sunlight-visible, transflective memory-in-pixel (MIP) color display


1.41" (35.9 mm) diagonal AMOLED optional always-on mode color display

Venu 2—1.3" (33.0 mm) diameter
Venu 2S—1.1" (27.9 mm) diameter AMOLED optional always-on mode color display

1.3" (33.0 mm) diameter AMOLED optional always-on mode color display

FR 255S—1.1" (27.5mm) Diameter
FR 255—1.3" (33 mm) diameter sunlight-visible, transflective memory-in-pixel (MIP) color display

Instinct 2S—custom, two-window design; 0.79" x 0.79" (20 x 20 mm)
Instinct 2—custom, two-window design; 0.9" x 0.9" (23 x 23 mm) monochrome, sunlight-visible, transflective memory-in-pixel (MIP)

40.6 x 37.0 x 11.1 mm / 38.0 g

45.4 x 45.4 x 12.2 mm / 49.0 g

43.6 x 43.6 x 12.6 mm / 51.0 g

FR 255S—41 x 41 x 12.4 (mm)
/ 39 g
FR 255—45.6 x 45.6 x 12.9 (mm) / 49 g


Instinct 2S—40 x 40 x 13.3 mm / 42 g
Instinct 2—45 x 45 x 14.5 mm / 53 g


Smartwatch mode: Up to 2 weeks
GPS-only mode: Up to 20 hours


Smartwatch mode: Up to 11 days


Battery Saver Smartwatch mode: Up to 12 days


GPS-Only GNSS mode: Up to 26 hours


All-Systems GNSS mode: Up to 20 hours 

Venu 2

Smartwatch mode: Up to 9 days

Battery saver smartwatch mode: Up to 10 days

GPS mode with music: Up to 8 hours

GPS mode without music: Up to 24 hours

Venu 2S

Smartwatch mode: Up to 10 days

Battery saver smartwatch mode: Up to 11 days

GPS mode with music: Up to 7 hours

GPS mode without music: Up to 19 hours

Smartwatch mode: Up to 9 days

Battery saver smartwatch mode: Up to 10 days

GPS mode with music: Up to 8 hours

GPS mode without music: Up to 24 hours

Smartwatch mode: Up to 14 days


GPS-only GNSS mode: Up to 30 hours


All-Systems GNSS mode with music: Up to 6.5 hours


All-Systems GNSS mode: Up to 25 hours

Instinct 2

Smartwatch: Up to 28 days


Battery Saver Watch Mode: Up to 65 days


GPS: Up to 30 hours


Max Battery GPS Mode: Up to 70 hours


Expedition GPS Activity: Up to 32 days

Instinct 2S

Smartwatch: Up to 21 days


Battery Saver Watch Mode: Up to 50 days


GPS: Up to 22 hours


Max Battery GPS Mode: Up to 54 hours


Expedition GPS Activity: Up to 25 days


GPS/GLONASS/Galileo


Multi-frequency positioning

SatIQ™ Technology

Garmin elevate wrist-based heart monitor

Accelerometer

Garmin elevate wrist-based heart monitor

Compass

Accelerometer

Pulse Ox blood saturation monitor

Garmin elevate wrist-based heart monitor

Barometric altimeter

Gyroscope

Compass

Accelerometer

Pulse Ox blood saturation monitor

Garmin elevate wrist-based heart monitor

Barometric altimeter

Gyroscope

Compass

Accelerometer

Pulse Ox blood saturation monitor

Garmin elevate wrist-based heart monitor

Barometric altimeter

Gyroscope

Compass

Accelerometer

Thermometer

Pulse Ox blood saturation monitor

Garmin elevate wrist-based heart monitor

Barometric altimeter

Compass

Accelerometer

Thermometer

Pulse Ox blood saturation monitor

BLUETOOTH®, ANT+®, Wi-Fi®

BLUETOOTH®, ANT+®, Wi-Fi®

Point-to-point navigation

Breadcrumb trail in real time

Back to start

TracBack®

UltraTrac Mode

Up Ahead

Elevation Profile

Distance to Destination

Point-to-point navigation

Breadcrumb trail in real time

Back to start

TracBack®

UltraTrac Mode

Reference Point

Elevation Profile

Distance to Destination

Projected waypoint

Advanced Training
Features

Built-in sports apps

VO2 Max (run)

PacePro™

Race Predictor

Recovery Time

HR Broadcast

Finish time

Interval training

Advanced workouts

GPS-based distance, time, and pace

Built-in sports apps

VO2 Max (run)

PacePro™

HR Broadcast

Advanced workouts

GPS-based distance, time, and pace

Built-in sports apps

VO2 Max (run)

PacePro™

HR Broadcast

Advanced workouts

GPS-based distance, time, and pace

Built-in sports apps

VO2 Max (run)

PacePro™

HR Broadcast

Advanced workouts

GPS-based distance, time, and pace

Training readiness

Morning report

HRV status

Built-in sports apps

Running dynamics with compatible accessory

Wrist-based running power

VO2 Max (run & trail run)

Training status, training load, training load focus, training effect

Rest timer (ultra run only)

PacePro™

Course-and-weather-specific Race Predictor

Veritical Speed

Total ascent/descent

Performance Condition

Recovery Time

HR Broadcast

Finish time

Training readiness

HRV status

Built-in sports apps

Running dynamics & running power with compatible accessory

Heat & altitude acclimation

VO2 Max (run & trail run)

Veritical Speed

Total ascent/descent

Training status, training load, training effecy

Performance Condition

Recovery Time

HR Broadcast

Finish time

Writs-based heart rate

Respiration rate

Fitness Age

Body Battery

All-day stress

Advanced sleep

Hydration

Women's Health

Writs-based heart rate

Pulse Ox

Respiration rate

Fitness Age

Body Battery

All-day stress

Advanced sleep

Sleep score & insights

Hydration

Women's Health

Health Snapshot

Writs-based heart rate

Pulse Ox

Respiration rate

Fitness Age

Body Battery

All-day stress

Advanced sleep

Sleep score & insights

Hydration

Women's Health

Health Snapshot

Writs-based heart rate

Pulse Ox

Respiration rate

Fitness Age

Body Battery

All-day stress

Advanced sleep

Sleep score & insights

Hydration

Women's Health

Health Snapshot

Writs-based heart rate

Pulse Ox

Respiration rate

Fitness Age

Body Battery

All-day stress

Advanced sleep

Sleep score & insights

Hydration

Women's Health

Health Snapshot

Writs-based heart rate

Pulse Ox

Respiration rate

Fitness Age

Body Battery

All-day stress

Advanced sleep

Sleep score & insights

Hydration

Women's Health

Health Snapshot

Connect IQ™

Smart notifications

calendar/weather

Controls smartphone music

Find My Watch

Find My Phone

Connect IQ™

Smart notifications

Text response or Reject call with text (Android only)

calendar/weather

Battery saver

Controls smartphone music

Find My Watch

Find My Phone

Garmin Pay™

Connect IQ™

Smart notifications

Text response or Reject call with text (Android only)

calendar/weather

Battery saver

Controls smartphone music

Plays controls music on watch and music storage (650 songs)

Find My Watch

Find My Phone

Garmin Pay™

Connect IQ™

Smart notifications

Text response or Reject call with text (Android only)

calendar/weather

Battery saver

Controls smartphone music

Plays controls music on watch and music storage (650 songs)

Find My Watch

Find My Phone

Garmin Pay™

Bluetooth phone calling and voice assistant support

Connect IQ™

Smart notifications

Text response or Reject call with text (Android only)

calendar/weather

Battery saver

Controls smartphone music

Plays controls music on watch and music storage (650 songs)

Find My Watch

Find My Phone

Garmin Pay™

Connect IQ™

Smart notifications

Text response or Reject call with text (Android only)

calendar/weather

Battery saver

Controls smartphone music

Plays controls music on watch and music storage (650 songs)

Find My Watch

Find My Phone
Garmin Multisport GPS Watches Over $500 Comparison Chart
Features
Forerunner® 955/955 Solar
fēnix® 7S
fēnix® 7
fēnix® 7X
epix™ (Gen 2)
Enduro® 2

1.3" (33 mm) diameter
sunlight-visible, transflective memory-in-pixel (MIP) color display

Corning® Gorilla® Glass DX

 

1.2" (30.4 mm) diameter sunlight-visible, transflective memory-in-pixel (MIP) color display

Corning® Gorilla® Glass
Solar Edition: Power Glass
Sapphire Edition: Power Sapphire

1.3" (33 mm) diameter
sunlight-visible, transflective memory-in-pixel (MIP) color display

Corning® Gorilla® Glass
Solar Edition: Power Glass
Sapphire Edition: Power Sapphire

1.4" (35.56 mm) diameter
sunlight-visible, transflective memory-in-pixel (MIP) color display

Solar Edition: Power Glass
Sapphire Edition: Power Sapphire

1.3" (33.0 mm) diameter AMOLED (always-on)

Corning® Gorilla® Glass
Sapphire Editions: sapphire crystal

 

1.4" (35.56 mm) diameter
sunlight-visible, transflective memory-in-pixel (MIP) color display

Power Sapphire lens

 

46.5 x 46.5 x 14.4 mm / 53 g

42 x 42 x 14.1 mm / 58 - 63 g

47 x 47 x 14.5 mm / 73-79 g

51 x 51 x 14.9 mm / 89-96 g

47 x 47 x 14.5 (mm)
/ 70-76 g


Smartwatch mode: Up to 15 days/20 days with solar
GPS-only mode without music: Up to 42 hours/49 hours with solar
All-Systems GNSS mode plus Multi-Band with music: Up to 8.5 hours
All Systems GNSS mode plus Multi-Band without music: Up to 20 hours/22 hours with solar
Ultratrac mode: Up to 80 hours/110 hours with solar

Smartwatch: Up to 11 days/14 days with solar
Battery Saver Watch Mode: Up to 38 days/87 days with solar
GPS Only: Up to 37 hours/46 hours with solar
All Satellite Systems: Up to 26 hours/30 hours with solar
All Satellite Systems + Music: Up to 7 hours
Max Battery GPS: Up to 90 hours/162 hours with solar
Expedition GPS: Up to 26 days/43 days with solar

Smartwatch: Up to 18 days/22 days with solar
Battery Saver Watch Mode: Up to 57 days/173 days with solar
GPS Only: Up to 57 hours/73 hours with solar
All Satellte Systems: Up to 40 hours/48 hours with solar
All Satellite Systems: Up to 40 hours with solar
All Satellite Systems and Music: Up to 10 hours
Max Battery GPS: Up to 136 hours/289 hours with solar
Expedition GPS: Up to 40 days/74 days with solar

Smartwatch: Up to 28 days/37 days with solar
Battery Saver Watch Mode: Up to 90 days/1+ year with solar
GPS Only: Up to 89 hours/122 hours with solar
All Satellite Systems: Up to 63 hours/77 hours with solar
All Satellite Systems + Music: Up to 16 hours
Max Battery GPS: Up to 213 hours/578 hours with solar
Expedition GPS: Up to 62 days/ 139 days with solar

Smartwatch: Up to 16 days (6 days always-on)
Battery Saver Watch Mode: Up to 21 days
GPS Only: Up to 42 hours (30 hours always-on )
All Satellite Systems: Up to 32 hours (24 hours always-on)
Sapphire Editions: All Satellite Systems + Multi-band: Up to 20 hours (15 hours always-on)
All Satellite Systems + Music: Up to 10 hours (9 hours always-on)
Max Battery GPS: Up to 75 hours
Expedition GPS: Up to 14 days

Smartwatch: Up to 34 days / 46 days with solar
Battery Saver Watch Mode: Up to 111 days / 550 days with solar
GPS: Up to 110 hours / 150 hours with solar
All Satellite Systems: Up to 78 hours / 96 hours with solar
All Satellite Systems and Multi-band: Up to 68 hours / 81 hours with solar
All Satellite Systems and Music: Up to 20 hours
Max Battery GPS: Up to 264 hours / 714 with solar
Expedition GPS: 77 days / 172 days with solar

GPS/GLONASS/Galileo

Multi-frequency positioning

SatIQ™ Technology

GPS/GLONASS/Galileo

Multi-frequency positioning (Sapphire Only)

SatIQ™ Technology

GPS/GLONASS/Galileo

Multi-frequency positioning (Sapphire Only)

GPS/GLONASS/Galileo

Multi-frequency positioning (Sapphire Only)

SatIQ™ Technology

GPS/GLONASS/Galileo

Multi-frequency positioning (Sapphire Only)

SatIQ™ Technology

GPS/GLONASS/Galileo

Multi-frequency positioning

SatIQ™ Technology

Garmin elevate wrist-based heart monitor

Barometric altimeter

Gyroscope

Compass

Accelerometer

Thermometer

Pulse Ox blood saturation monitor

Garmin elevate wrist-based heart monitor

Barometric altimeter

Gyroscope

Compass

Accelerometer

Thermometer

Pulse Ox blood saturation monitor

Garmin elevate wrist-based heart monitor

Barometric altimeter

Gyroscope

Compass

Accelerometer

Thermometer

Pulse Ox blood saturation monitor

Garmin elevate wrist-based heart monitor

Barometric altimeter

Gyroscope

Compass

Accelerometer

Thermometer

Pulse Ox blood saturation monitor

Garmin elevate wrist-based heart monitor

Barometric altimeter

Gyroscope

Compass

Accelerometer

Thermometer

Pulse Ox blood saturation monitor

Ambient light sensor

Garmin elevate wrist-based heart monitor

Barometric altimeter

Gyroscope

Compass

Accelerometer

Thermometer

Pulse Ox blood saturation monitor

BLUETOOTH®, ANT+®, Wi-Fi®

BLUETOOTH®, ANT+®, Wi-Fi®

BLUETOOTH®, ANT+®, Wi-Fi®

BLUETOOTH®, ANT+®, Wi-Fi®

BLUETOOTH®, ANT+®, Wi-Fi®

BLUETOOTH®, ANT+®, Wi-Fi®

Point-to-point navigation

Breadcrumb trail in real time

Back to start

TracBack®

UltraTrac Mode

Up Ahead

Elevation Profile

Distance to Destination

Projected waypoint

ClimbPro ascent planner

Preloaded topographical, road & trail maps

Downloadable cartography support

GPS coordinates

Point-to-point navigation

Breadcrumb trail in real time

Back to start

TracBack®

UltraTrac Mode

Up Ahead

Elevation Profile

Distance to Destination

Projected waypoint

ClimbPro ascent planner

Preloaded topographical, road & trail maps (Sapphire edition only)

Preloaded ski resort maps

Downloadable cartography support

GPS coordinates

Point-to-point navigation

Breadcrumb trail in real time

Back to start

TracBack®

UltraTrac Mode

Up Ahead

Elevation Profile

Distance to Destination

Projected waypoint

ClimbPro ascent planner

Preloaded topographical, road & trail maps (Sapphire edition only)

Preloaded ski resort maps

Downloadable cartography support

GPS coordinates

Point-to-point navigation

Breadcrumb trail in real time

Back to start

TracBack®

UltraTrac Mode

Up Ahead

Elevation Profile

Distance to Destination

Projected waypoint

ClimbPro ascent planner

Preloaded topographical, road & trail maps (Sapphire edition only)

Preloaded ski resort maps

Downloadable cartography support

GPS coordinates

Point-to-point navigation

Breadcrumb trail in real time

Back to start

TracBack®

UltraTrac Mode

Up Ahead

Elevation Profile

Distance to Destination

Projected waypoint

ClimbPro ascent planner

Preloaded topographical, road & trail maps (Sapphire edition only)

Preloaded ski resort maps

Downloadable cartography support

GPS coordinates

Point-to-point navigation

Breadcrumb trail in real time

Back to start

TracBack®

UltraTrac Mode

NextFork™ navigation

Up Ahead

Elevation Profile

Distance to Destination

Projected waypoint

ClimbPro ascent planner

Preloaded topographical, road & trail maps

Downloadable cartography support

GPS coordinates

Training readiness

Morning report

HRV status

Built-in sports apps

Running dynamics & running power with compatible accessory

Realtime stamina

Trail run auto climb

ClimbPro

Veritical Speed

Total ascent/descent

Heat & altitude acclimation

VO2 Max (run & trail run)

Training status, training load, training load focus, training status

Rest timer (ultra run only)

PacePro™

Course-and-weather-specific Race Predictor

Performance Condition

Recovery Time

HR Broadcast

VO2 Max

Finish time

Strava Live segments

Garmin Live segments

Training readiness

HRV status

Built-in sports apps

Running dynamics & running power with compatible accessory

Realtime stamina

Trail run auto climb

ClimbPro

Veritical Speed

Total ascent/descent

Heat & altitude acclimation

VO2 Max (run & trail run)

Training status, training load, training load focus, training status

PacePro™

Race Predictor

Performance Condition

Recovery Time

HR Broadcast

VO2 Max

Finish time

Strava Live segments

Garmin Live segments

Training readiness

HRV status

Built-in sports apps

Running dynamics & running power with compatible accessory

Realtime stamina

Trail run auto climb

ClimbPro

Veritical Speed

Total ascent/descent

Heat & altitude acclimation

VO2 Max (run & trail run)

Training status, training load, training load focus, training status

PacePro™

Race Predictor

Performance Condition

Recovery Time

HR Broadcast

VO2 Max

Finish time

Strava Live segments

Garmin Live segments

Training readiness

HRV status

Built-in sports apps

Running dynamics & running power with compatible accessory

Realtime stamina

Trail run auto climb

ClimbPro

Veritical Speed

Total ascent/descent

Heat & altitude acclimation

VO2 Max (run & trail run)

Training status, training load, training load focus, training status

PacePro™

Race Predictor

Performance Condition

Recovery Time

HR Broadcast

VO2 Max

Finish time

Strava Live segments

Garmin Live segments

LED flashlight

Training readiness

HRV status

Built-in sports apps

Running dynamics & running power with compatible accessory

Realtime stamina

Trail run auto climb

ClimbPro

Veritical Speed

Total ascent/descent

Heat & altitude acclimation

VO2 Max (run & trail run)

Training status, training load, training load focus, training status

Rest timer (ultra run only)

PacePro™

Race Predictor

Performance Condition

Recovery Time

HR Broadcast

VO2 Max

Finish time

Strava Live segments

Garmin Live segments

Training readiness

HRV status

Built-in sports apps

Running dynamics & running power with compatible accessory

Realtime stamina

Trail run auto climb

ClimbPro

Veritical Speed

Total ascent/descent

Heat & altitude acclimation

Grade-adjusted pace

VO2 Max (run & trail run)

Training status, training load, training load focus, training status

Rest timer (ultra run only)

PacePro™

Race Predictor

Performance Condition

Recovery Time

HR Broadcast

VO2 Max

Finish time

Strava Live segments

Garmin Live segments

LED flashlight

Writs-based heart rate

Pulse Ox

Respiration rate

Fitness Age

Body Battery

All-day stress

Advanced sleep

Sleep score & insights

Hydration

Women's Health

Health Snapshot

Writs-based heart rate

Pulse Ox

Respiration rate

Fitness Age

Body Battery

All-day stress

Advanced sleep

Sleep score & insights

Hydration

Women's Health

Health Snapshot

Writs-based heart rate

Pulse Ox

Respiration rate

Fitness Age

Body Battery

All-day stress

Advanced sleep

Sleep score & insights

Hydration

Women's Health

Health Snapshot

Writs-based heart rate

Pulse Ox

Respiration rate

Fitness Age

Body Battery

All-day stress

Advanced sleep

Sleep score & insights

Hydration

Women's Health

Health Snapshot

Writs-based heart rate

Pulse Ox

Respiration rate

Fitness Age

Body Battery

All-day stress

Advanced sleep

Sleep score & insights

Hydration

Women's Health

Health Snapshot

Writs-based heart rate

Pulse Ox

Respiration rate

Fitness Age

Body Battery

All-day stress

Advanced sleep

Sleep score & insights

Hydration

Women's Health

Health Snapshot

Connect IQ™

Smart notifications

Text response or Reject call with text (Android only)

calendar/weather

Battery saver

Controls smartphone music

Plays controls music on watch and music storage (2,000 songs)

Find My Watch

Find My Phone

Garmin Pay™

Connect IQ™

Smart notifications

Text response or Reject call with text (Android only)

calendar/weather

Battery saver

Controls smartphone music

Plays controls music on watch and music storage (2,000 songs)

Find My Watch

Find My Phone

Garmin Pay™

Connect IQ™

Smart notifications

Text response or Reject call with text (Android only)

calendar/weather

Battery saver

Controls smartphone music

Plays controls music on watch and music storage (2,000 songs)

Find My Watch

Find My Phone

Garmin Pay™

Connect IQ™

Smart notifications

Text response or Reject call with text (Android only)

calendar/weather

Battery saver

Controls smartphone music