What's the Best Polar Heart Rate Monitor Watch in 2022? Let's Dig In!
Learn, Compare, Buy, Explore.
Let's Compare Polar Watches! Polar Vantage V2 vs M2 vs Ignite 2 vs Grit X Pro vs Pacer Pro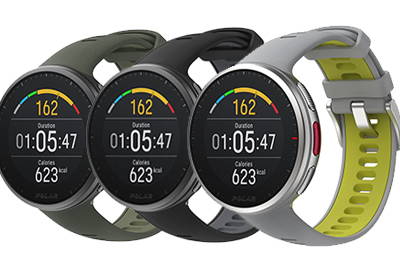 Put minimalistic design and intellitgent training on your wrist with the Polar Vantage V2. Don't just get numbers, get better!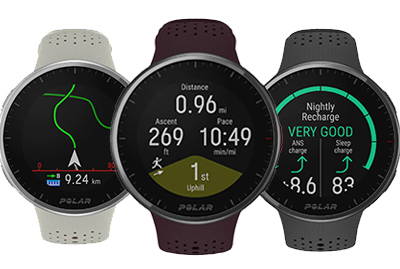 Buy the 2022 Polar Pacer Pro
Go with the Polar Pacer Pro, your essential running watch with upgraded navigation, on-wrist running power, Strava Live events, & more!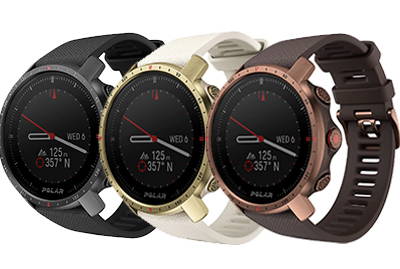 Get the Polar watch that can match your grit! The Grit X Pro is rugged and lightweight—with battery life and training features for days!
SHOP MORE POLAR WATCHES ON PLAYBETTER
Polar Vantage M2 Advanced Multisport GPS Watch
Polar Ignite 2 Fitness Watch
Polar Pacer 2022 GPS Running Watch
---
2022 Polar Watches | Table of Contents
---
Polar Pacer Pro Review from Our Partner Dave at Chase the Summit!
---
Polar Vantage V2 — Best Triathlon Watch
As Polar's flagship watch, the Vantage V2 is stuffed with features triathletes, marathon runners, and cyclist need to train and improve—intelligently!
Features like Training Load Pro™, Recovery Pro, Energy Sessions, Wrist-Based Running Power, and Leg Recovery Test allow athletes to optimize training and performance.
Plus, this Polar watch is a top performer when it comes to heart rate monitoring, GPS, advanced sleep feedback, and long battery life.
Want push notifications and music controls? This premium running watch has got you covered!
Polar Vantage V2 Price: $499.95
Polar Vantage M2 — Best Multisport Watch
The popular Vantage M2 is Polar's sweet spot watch, packaging affordability and high-end features in one smart and sporty wearable.
Get training and recovery made simple with Training Load Pro, Running Program, FuelWise™, and ready-made workouts from FitSpark®.
Runners will be happy to know that the heart rate monitor, GPS, plenty of battery life, and sleep analysis is on point with this Polar watch.
Plus, you won't miss a thing with push notifications, weather forecasts, and music controls when paired your smart phone.  
Polar Vantage M2 Price: $299.95
Polar Grit X Pro — Rugged Multisport Watch
The Grit X Pro is the Polar watch designed for rugged outdoor use. Trail runners, hikers, rock climbers—this is your ultimate adverture wearable!
We're talking military-tested durability with scratch-resistant sapphire glass and a battery life built for extremes too!
You also get a superior heart rate monitor watch and advanced GPS that accesses serveral global imaging satellites.
Plus features like Training Load Pro, Wrist-Based Running Power, Hill Splitter™, Performance Test, Recovery Test, and sleep monitoring help you maximize every step of your training and performance.
Polar Grit X Pro Price: $499.95
Ignite 2 — Best Polar Women Watches
The Polar Ignite 2 is a simple, smart fitness watch offering a variety of colors and a sleek style to perfectly accent your personality.
These Polar watches are available in Rose Gold/Pink, Gold/Champagne, Storm Blue, or Black Pearl.
Beyond that ready-to-wear confidence, the Ignite 2 features GPS tracking, Polar's famous heart rate sensor technology, Nightly Recharge, and FitSpark with ready-made daily workouts.
Other daily must-haves include push notifications and music controls when paired with your smart phone.
Polar Ignit 2 Price: $229.95
Polar Pacer — Affordable Running Watch
Polar Pacer is your no-nonsense running GPS watch filled with running-specific training tools—and the price is no-nonsense too!
Along with a superlight, minilmalist design and a hella fast processor, you'll get these running essentials: Pace, Time, Distance, Stopwatch, Lap Timer, Interval Timer, Training Targest, Training Load Pro, and Running Program.
Get assisted-GPS for faster fix times and the best positioning along with Polar's advanced optical heart rate tracking.
Go fast and get faster with this superfast running watch created specifically for those who are here to run! 
Compare the Polar Pacer and Pacer Pro here!
Polar Pacer Price: $199.95
Polar Pacer Pro — Advanced GPS Running Watch
Meet the Polar Pacer Pro — the essential GPS running watch that's loaded with training tools and surprisingly lightweight.
Serious runners will love this Polar watch. It's got everything the Pacer has PLUS: VO2 Max, Running Performace Test, Running Index, Race Time Predictor, and Running Power.
It also adds navigation, an altimeter, and Strava Live Segments that you won't find on the Pacer base model.
This Polar watch charges faster, processes faster, and has new backlight management—so it's ready to run when you are!
Compare the Polar Pacer and Pacer Pro here! 
Polar Pacer Pro Price: $299.95
Polar's heart rate sensors are widely recognized as the Gold Standard of heart rate tracking and trusted by users and researchers around the world. (They even make horse HR sensors!)
The Polar H10 is a premium heart rate chest strap and the go-to for many anthletes who want the best accuracy and connectivity. Get spoiled by the hidden data you can get when you connect this HR monitor to your sports watch, gym equipment, and more—with Bluetooth and ANT+! Plus, it has internal memory so you can see your data later if you want.
The Polar H9 is a more affordable, high-quality, reliable chest strap HRM that also offers Bluetooth and ANT+ connectivity.
Rather have your HRM on your arm for maximum freedom of movement? The Polar Verity Sense gives you the same connectivity options and internal memory, so you can see your data in real time or after your workout!
Polar H10 Price: $89.95
Polar H9 Price: $59.95
Polar Verity Sense: $89.95