Introducing Precision Pro ACE Smart Golf GPS Speaker | How Does It Compare to the Bushnell Wingman?
Learn, Compare, Buy, Explore.
Compare the Precision Pro ACE Smart vs the Bushnell Wingman | Which Wireless Bluetooth Golf GPS Speaker Should You Buy in 2022?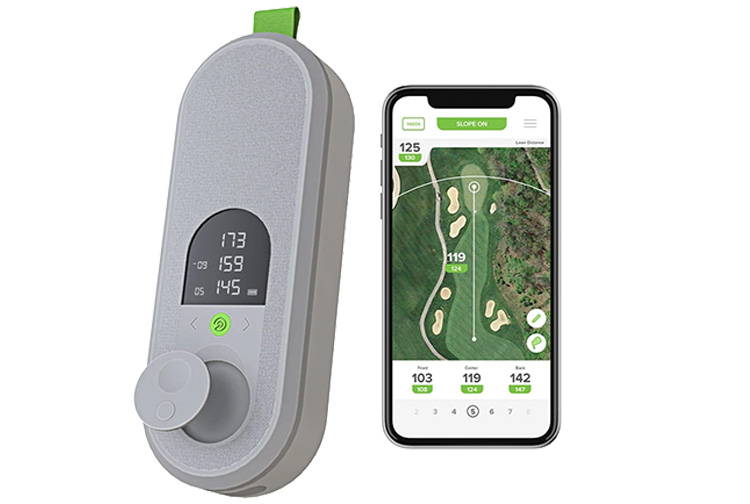 Buy Precision Pro ACE Smart Golf GPS Speaker

Get the Precision Pro ACE with personalized data — FREE 60-day returns + FREE 2-day shipping.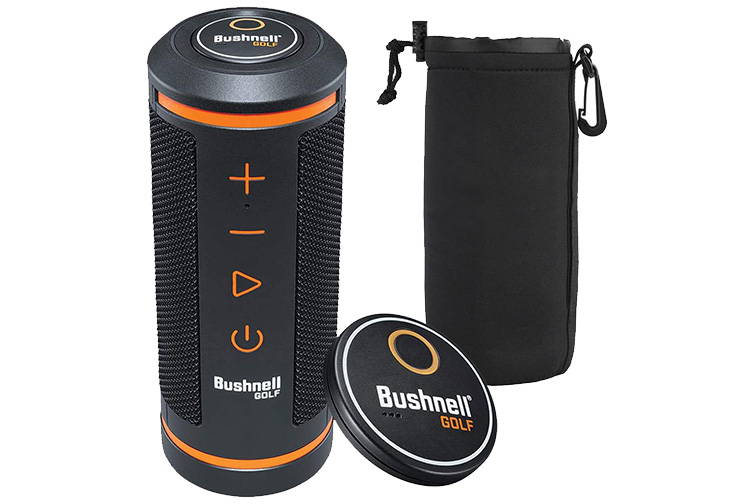 Buy Bushnell Wingman Wireless Golf GPS Speaker
Grab the high-quality, affordable Bushnell Wingman Bluetooth golf GPS speaker on PlayBetter.com.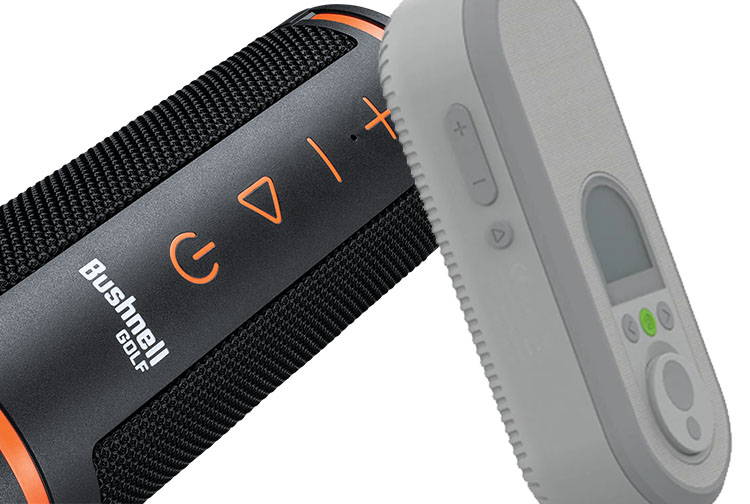 Compare ACE Smart Golf GPS Speaker vs the Wingman
What's the difference between these two top GPS golf speakers? Find out in this ACE vs Wingman comparison.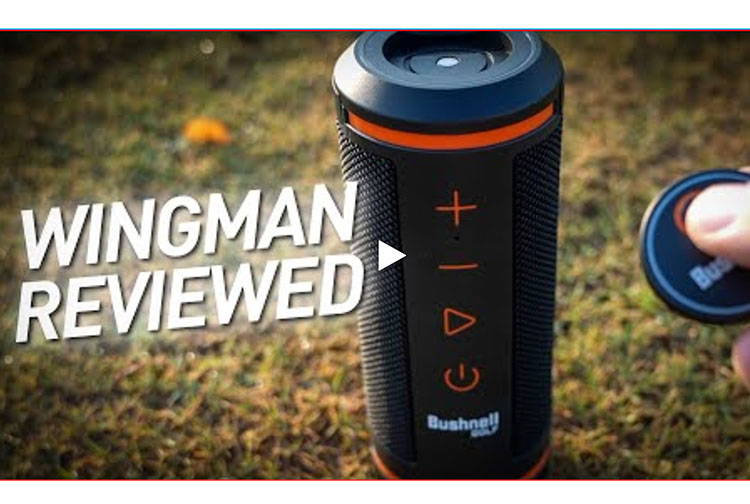 Watch a Bushnell Wingman Review
Now Showing: Watch this Bushnell Wingman review from our partner Gabe, at Let's Play Thru.

SHOP THE BEST WIRELESS GPS GOLF SPEAKERS
Precision Pro ACE Smart Golf Speaker with Audible GPS Distances

Bushnell Wingman Bluetooth Golf Speaker with Audible GPS Distances

PlayBetter Protective Carrying Pouch for Bushnell Wingman

---
Best GPS Golf Speaker | Table of Contents
---
Bushnell Wingman Video Review
from Our Partner, Let's Play Thru!
---
Best Golf GPS Speaker — Precision Pro ACE Smart
More than just music, this audio caddie experience takes everything into account!
The ACE Smart golf speaker provides personalized layups and personalized distances based on your ball data, driven by Precision Pro's MySlope technology!
Simply pair your phone to enjoy your music and all the smart features—for more control, better swings, and loads of fun!
Here's just a few of the features you can look forward to:
MySlope personalized data for more accurate distances for YOU!

Audible GPS distances

Never lose your ACE with Find My Precision Pro

Magnetic grip that sticks to any metal

GPS speaker remote control in your pocket

Golf shot celebration!
Precision Pro ACE Smart GPS Golf Speaker Price: $149.99
Most Affordable Bluetooth Golf GPS Speaker — Bushnell Wingman
The Bushnell Wingman is the highest quality, most affordable magnetic speaker for your golf cart—and your golf personal soundtrack!
Here's what you get when you take your Wingman with you:
A Bluetooth speaker wherever you go!

Get audible GPS distances.

Very accurate distances—see them on our Wingman review!

An easy-to-use golf device!

Bushnell's strong BITE magnet mounts easily to your cart.

Use the easy-to-carry remote

Want stereo sound? Get two Wingmans!

Customize voice settings, messages, and sound effects.
Bushnell Wingman GPS Golf Speaker Price: $149.99
Precision Pro ACE vs Bushnell Wingman
Bushnell leads the industry in quality-built, tour-trusted golf devices. The Wingman Bluetooth speaker provides top-shelf sound and proven GPS distance accuracy. (Watch our Wingman review!)
Simply push the button on the detachable remote to get audible front, center and back distances from Bushnell's 36,000+ courses worldwide through the Wingman.
The "OUT" micro USB port on the Wingman. can be used to recharge your phone if necessary while away from other power sources.
PLUS, you can purchase two Wingmans and have stereo sound wherever you can use wireless speakers!
The Precision Pro ACE Smart Golf GPS speaker brings some of its own unique features, the most distinguishable being Precision Pro's MySlope technology. Combine your unique ball data with environmental variables to apply game-changing accuracy that is specific to you. Factors include: Launch Angle, Spin Rate, Altitude, Ball Speed, Temperature, and Humidity.
As for music, both of these speakers can play music, podcasts—whatever you want to listen to—directly from your phone using Bluetooth. Plus, the ACE golf speaker let's you stream music from your favorite services like Spotify, Amazon Music, Apple Music, and Pandora anywhere you have a Wi-Fi connection.
Additionally, the ACE Smart Speaker features a built-in LCD Display screen that can show readings directly from your rangefinder.
The Wingman gets 10 hours of battery life, while the ACE Smart speaker battery life is 18-24 hours.
Both of these top smart golf speakers offer audible GPS distances with a voice that speaks the distances to the green, a small convenient remote, customizable voice and celebratory messages, and golf apps to get the most out of your device.
The price of the Bushnell Wingman vs the Precision Pro ACE is comparable. At well under $200, both of these golf devices are very affordable and make an excellent gift for the golfer in your life—or the perfect way to treat yourself.
Bushnell Golf vs Precision Pro Golf APP
THE NEW BUSHNELL GOLF APP
The Bushnell Golf app provides additional product benefits, information and data to further help improve your game, as well as access to easily be able to update your GPS device (for 2021 GPS products and beyond).
WITH THE PRECISION PRO GOLF APP
Learn club distances. See high-resolution golf course maps that show distance to the front, center, and back greens and a digital rangefinder to measure any point on the course. Measure your progress by posting scores, greens hit, fairways hit, and putts.
Do These Golf GPS Speakers Have Audible Distances?
Yes! Both of these top wireless Golf speakers tell you the GPS distances to the green.
That's right, not only do these speakers add music to your time on the course, it adds precision to your shots as a golf GPS handheld.
With a simple push of the button on the remote once, the Wingman tells you how far to the front center and back of the green and gives you an overview of what hazards you have out in front of you. Then it will auto advance to the each successive hole and give you distances automatically as you approach the tee box.
The Precision Pro ACE's voice speaks to you with GPS distances, and well. One click to the large button and your Audio Caddie will read out distances to the front, center, and back of the green. Double-click, and you will get personal layup yardages that you have created.
Are These Bluetooth Golf Speakers Easy to Use?
Yes! Both the Bushnell Wingman and the ACE Smart Speaker are easy to set up and easy to use.
BUSHNELL WINGMAN SETUP
Hold the Power button on your fully charged Wingman until the startup sound is heard and Indicator Ring flashes orange.
Make sure the Wingman is within 10meters/32 feet from your mobile device. Pair via Bluetooth with your phone. Once paired, music played on your phone will be heard on the Wingman. The Wingman can memorize up to 8 paired devices. The Wingman will shut off after 15 minutes in pairing mode if no devices have been paired, as a power saving feature.
Use the large Plus and Minus buttons to adjust speaker volume up or down. Press the Play button to play/pause music. Press and hold the Plus button to advance to the next track. Press and Hold the Minus button to start a track over from the beginning.
PRECISION PRO ACE SETUP
Press and hold the green power button with the PPG logo.
Open the Precision Pro Golf app and follow the pairing instructions to connect to your ACE Smart Speaker.
Listen for the ACE Smart Speaker to chime when successfully paired with your Precision Pro Golf app.
Do the Wingman and ACE Have Remotes?
Yes! Both the Wingman and the ACE Smart speakers come with remotes.
The Presicion Pro comes with an Audio Caddie remote that can be used while attached to the device or you can carry the remote in your pocket during your round.
Bushnell made it super easy to use and store your golf GPS speaker remote. Walk up to the tee box at your golf course, while your favorite playlist plays, and hit a simple remote button to get accurate audible GPS from the speaker on your golf cart or golf club bag.
Do These Wireless Golf Speakers Have Magnetic Mounts?
Yes, the best wireless golf speakers have magnetic grip!
Integrated BITE magnetic technology makes attaching the Wingman right on a cart bar easy.
A magnetic grip allows you to stick your Precision Pro ACE Smart golf GPS speaker to any metal object.
What Is the ACE and Wingman Battery Life?
Bushnell Wingman Battery LIfe
The rechargeable battery of the Wingman is long lasting and provides up to 10 hrs (2 rounds of golf typically) on a charge.
Precision Pro ACE Battery Life
The ACE Smart Speaker will last for 18-24 hours on a single full charge depending on and volume level and how many times you request a distance from the Audio Caddie.
CHECK OUT OUR GALLERY OF GOLF GPS WATCHES
CHECK OUT OUR GOLF LAUNCH MONITORS & SIMULATORS
SHOP THE BEST GOLF HITTING MATS FROM FIBERBUILT
SHOP OUR COLLECTION OF THE BEST GOLF LASER RANGEFINDERS