Buyer's Guide for the Best Golf Rangefiner of 2023
Learn, Compare, Buy, Explore.
We Compare Bushnell, Blue Tees, Precison Pro, Nikon, Garmin, Shot Scope & Voice Caddie!

Buy Bushnell Golf Laser Rangefinders
Shop Bushnell golf laser rangefinders on PlayBetter.com – tour-trusted, preferred by the pros!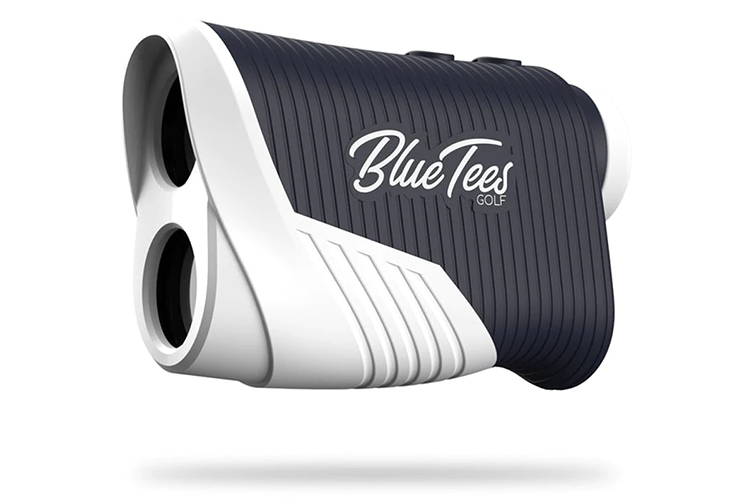 Buy Blue Tees Golf Rangefinders
Shop Blue Tees golf rangefinders – FREE 60-day returns & FREE 2-day delivery on PlayBetter.com!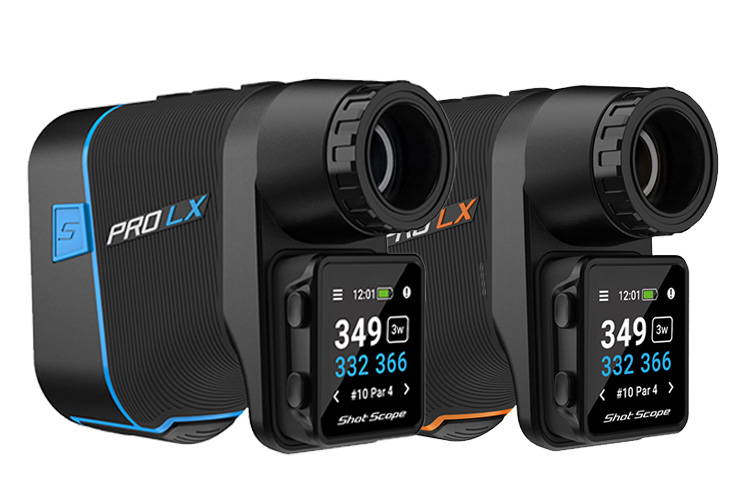 Buy Shot Scope Golf Laser Rangefinders
Shop the new Shot Scope Pro LX+ – your all-in-on laser rangefinder + detachable golf GPS handheld + shot tracking!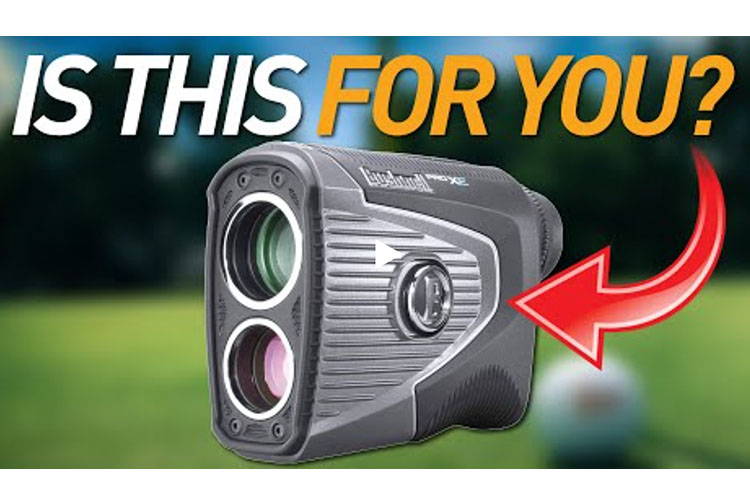 Watch Bushnell Rangefinder Review!
Now Showing: Bushnell Golf Laser Rangefinder Review from our partner, Gabe at Let's Play Thru.


The Best Golf Laser Rangerfinders of 2023
---
2023 Golf Laser Rangefinders Quick Links
HYBRID GOLF LASER RANGEFINDERS WITH GPS
Watch This Bushenll Pro X3 Rangefinder Review
from our Partner, Gabe, at Let's Play Thru!
Best Overall Golf Laser Rangefinder — Bushnell Pro X3
Pro X3 Price: $599.99
Bushnell Pro X3 Features:
Home Elevation, which lets you factor in the elevation where you play golf the most when getting your slope-adjusted distances with Bushnell's Elements technology.

A new Dual Display that gives you the option to toggle between a bright orange or crisp black display setting in the viewfinder.

Finally, a new locking mechanism in the slope switch (now on the the front top of the device) keeps you tournament legal when you need it.

Pinseeker with Visual Jolt

Integrated BITE magnectic cart mount

IPX7 fully waterproof

Rubber armored metal housing

Proven accuracy, speed, and power with a 600-yard range to a flag

7X magnification

Bluetooth connectivity to mobile app

Legal for tournament play (when slope mode is disabled)
Best NEW Rangefinder of 2023! Bushnell Tour V6/Tour V6 Shift
Tour V6 (No-Slope) Price: $299.99
Tour V6 Shift (Slope) Price: $399.99
Bushnell Tour V6/Tour V6 Shift Features:
Updated PinSeeker with Jolt target confirmation

Improved Built-in BITE magnetic cart mount

Updated range of 500+ yards to the flag

6x magnification

Brighter, clearer optics than previous generation

Improved weather-resistant design

Tournament legal play
The Bushnell Tour V6 Shift adds slope-adjusted distances and includes a super-convenient slope switch located on the side of the golf rangefinder for tournament-legal play.
Best Rangefinder for Most Golfers — Bushnell Tour V5
Tour V5 (No Slope) Price: $299.99
Tour V5 Shift (Slope) Price: $399.99
Tour V5 / Tour V5 Shift Features:
Slope-compensated distances with an enhanced slope algorithm for even more precise compensated distances to account for the hole's incline/decline. (Tour V5 Shift only)


It's tounament legal! Slope-Switch Technology lets you easily switch in and out of Slope mode. The red crescent next to the switch shows that slope is disabled. (Tour V5 Shift only)

Integrated BITE magnetic technology allows you to easily grab and reattach to the cart.

Know when you've targeted the flagstick with PinSeeker technology with JOLT.

Stunning definition and vivid color with 6x magnification.

Accuracy and precision with yardage accuracy within 1-yard.
Best Budget Golf Rangefinder — Blue Tees Series 3 Max
Series 3 Max Price: $269.98

Blue Tees Series 3 Max Features:
Adaptive slope switch tech enables the golfer to toggle on & off the slope feature to comply with USGA regulation.

A Built-in Magnet w/ two powerful magnetic plates enables an effortless and worry-free hold to your golf cart or accessory.

First of its kind, the Auto-Ambient Display automatically adjusts the color of the display to contrast all lighting conditions for unbeatable clarity.

Next-generation Flag-Lock & Pulse Vibration triggers short vibrating bursts to confirm a lock on any target - avoiding error and providing pinpoint accuracy.

900-yard range

Water-resistant
What Is a Golf Laser Rangefinder For?
The main point of a rangefinder is to pinpoint distance as accurately and consistently as possible, so you know which club you want to hit with. Almost all of the rangefinders in our PlayBetter Collection have accuracy to within a yard, like the Bushenll Pro X3 and the Blue Tees Series 2 Max.
Also, golf rangefinders can be used anywhere, and you don't need to worry about downloading software or apps in advance of getting out on the course. Lasers are also a valuable asset on the range.
What are the issues with rangefinders vs GPS? They create a pace of play. Whereas a GPS will give you yardages as soon as you get to your golf ball, a rangefinder requires you to take it out and then aim it at the flag to get that superior-to-GPS accuracy. Many golf rangefinders in our collection have a built-in magnet to help you keep the game moving.
Sometimes shakey grip can be a problem, although there are a couple of brands in our lineup that eliminate that problem, like the Nikon COOLSHOT PROII STABILIZED.
Keep in mind, a laser rangefinder can only give you yardages to things you can see and connect to with the laser. A laser is usually only best for getting the distance to the pin. Although some brands, like the Garmin Approach Z82, got creative by pretty much dropping a GPS watch in their rangefinder.
What Is Slope in a Golf Rangefinder?
Slope is the change in elevation between two points. On the course, you experience slope all the time because rarely does a shot go from one point to another that is at the same height.
Slope technology—or compensation—in a rangefinder can give you an adjusted distance to shoot for by dividing the "run" over "rise" between you and the flag. Yes, a laser rangefinder can do the math for you to help you shoot for pinpoint distances!
Voice Caddie TL1 — Fastest Rangefinder in Golf
Voice Caddie TL1 Price: $449.99
TL1 Golf Rangefinder Features:
PIN TRACER makes it possible for you to have faster and more accurate distance reading than anyone else. Only takes 0.1 second to calculate from beginning to end.

Magnetic technology allows for easy attachment and detachment from carts and clubs.

Using OLED light technology, bringness automatically adjusted according to weather.

2 COLOR LED uses dual color display to present exceptional brightness and readability.

A mordern feel and luxurious matte color and a comfortable grip. Plus a colorful silicone case.

V-ALGORITHM is advanced technology unlike anuthing else, using 10 years worth of accumulated data and statistics from PGA, LPA, pros, such as average distane and trajectory, in order to deliver extremely accurate distance readings.

In 2021, Voice Caddie was chosen for the LPGA Official Rangefinder. The VC Rangefinder will be known in golf history as the forefront of LGPA Tour Rangefinders.

Auto Slope Switch (slope function can easily be turned on or off)
1,000 Yard Range
6X Optical Magnification
Auto Brightness
Best Value Golf Rangefinder — Precision Pro R1
Precision Pro R1 Price: $319.99
This Precision Pro golf laser rangefinder's features are:
MYSLOPE technology in the Precision Pro R1 Smart Rangefinder combines a player's unique ball data with environmental variables. The result is hyper accurate distances that factor in launch angle and spin rate, ball speed, altitude, temperature, and humidity.

GPS distances! Seamlessly displays front-center-back distances to provide every distance from the fringe to the pin.


37,000 preloaded course maps

Wind Assist calculates the effect of the wind on every shot, displaying the number of yards to add or subtract to your distance.

Magnetic Cart Mount

An enhanced LCD display with 6x magnification.

Pulse Vibrations gives a short burst to ensure you're locking on to the flag and not a tree.
Best Hi-Tech Laser Rangefinder — Garmin Approach Z82
Garmin Approach Z82 Price: $599.99
Approach Z82 Garmin Golf Features:
PlaysLike Distance slope technology gives you hyper accurate distances with uphill and downhill elevation factored in.

With the Garmin Approach Z82 golf laser rangefinder, you basically get all the golf features you get in their fully loaded Approach S42 golf watch, plus the laser rangefinder side of things.

Green View for distance to the back, middle, and front of the green.

Laser Range Arc to see everything in play at that distance.

Hazard View

Accounts for Wind

PinPointer to know where to aim—even on blind shots.

Flag Lock On with vibration

42,000 preloaded course maps worldwide

2D Courseview & Greenview Overlay

Image stabilization reduces shakiness and makes it easier to find and range the flag.

Scorecard & measure shot on unit

Find my rangefinder feature

Tournament Mode Indicator
Watch Golf Rangefinder Reviews from Our Partner, Let's Play Thru!
Shot Scope PRO L1 Rangefinder Review
Voice Caddie TL1 Rangefinder Review
Blue Tees Series 3 Max Review

Voice Caddie SL2 Rangefinder Review
Nikon Golf Laser Rangefinder Review
Garmin Approach Z82 Rangefinder Review
Best Mid-Range Rangefinder + GPS — Shot Scope PRO LX+
Shot Scope Pro LX+ Price: $349.99
Pro LX+ Golf Rangefinder Features:
F/M/B & Hazard GPS Distances — The GPS can be used attached to the rangefinder or detached to give the golfer flexibility on the golf course. PRO LX+ uses Shot Scope's dynamic yardages to give the distance based on your specific angle of approach to the green. Distances to the front and carry of all hazards and for specific layup points are included to help you form a strategy for the hole.

Preloaded with 36,000+ courses worldwide.

Performance Tracking — Shot Scope's 16 lightweight plug-n-play club tags easily screw into the butt-end of every club. The tags communicate with the device to identify what club was hit and its location on the course.

100+ Statistics for Improvement — the free Shot Scope app allows the golfer to track their performance over time and analyze areas for improvement.

Red and Black Dual Optics let you customize the display to either RED or BLACK. Each color stands out against different backgrounds during various conditions.

Rapid-Fire detection helps you lock on to a target instantly. Target-lock vibration sends a short pulse when the target is hit.

Adaptive Slope technology adjusts the distance based on the up/downhill of the shot, this helps you select the correct club for the change in elevation. This feature can be turned on/off to comply with tournament regulations.

X7 Zoom Magnification
Best High-End Rangefinder + GPS — Voice Caddie SL2 Active Hybrid GPS
Voice Caddie SL2 Price: $599.99
SL2 Active Hybrid GPS Rangefinder Features:
True Hybrid GPS/Laser Rangefinder

GPS Pin Assist: Utilizes GPS Data to Filter

Background and Hone in on the Pin

Slope Integration with Tournament Mode

Color Touch LCD Screen

Course layout/ GPS yardage view

Green Undulation, Course Layout View

Continuous Scan Mode (Normal Mode)

Vibration on Target Capture (Pin Mode)

2 Color OLED for Low Light Play

Official Rangefinder of the LPGA

Smart Course View™ features allow you to see the landing area of your driver from a preset driver distance.

Touch bunkers and hazards to see the distance to the front and end, zoom in for enlarged views, and get the distance from a selected point to the pin.

Move the pin and navigate around the green, and the "active" part of this feature rotating the green according to your location, and more!
CHECK OUT OUR GALLERY OF GOLF GPS WATCHES
CHECK OUT OUR GOLF LAUNCH MONITORS & SIMULATORS
SHOP THE BEST GOLF HITTING MATS FROM FIBERBUILT