Bushnell Launch Pro or Foresight Sports GC3: Which One Should You Buy?
***This article was updated in November 2023 with Launch Pro product updates***
Launch Pro vs GC3 | Quick Links
Bushnell Launch Pro Simulator Review From Gabe at Let's Play Thru!
The Best Golf Launch Monitor Tech in 2 Different Packages
The Foresight GC3 offers more robust bundles, while the Bushnell Launch Pro gives buyers more affordable purchasing options.
Alright, let's get the confusing parts about these two portable golf launch monitor/simulator products out of the way:
They look exactly the same except that the GC3 says "Foresight Sports" on the unit while the Launch Pro says "Bushnell Golf/Foresight Sports."

They perform exactly the same, meaning both products offer the same launch monitor and simulator capabilities.

Each is revered as among the undisputed best launch monitor/simulator products.
In other words, they are the exact same thing! Confusing, right?
The differences all come down to pricing models. In short, the GC3 includes the now robust simulator right out of the box, while the Bushnell Launch Pro gives you the option to add those on after a free trial. This, of course, creates an entirely different pricing structure.
Read on to learn more about all the purchasing options and features included with each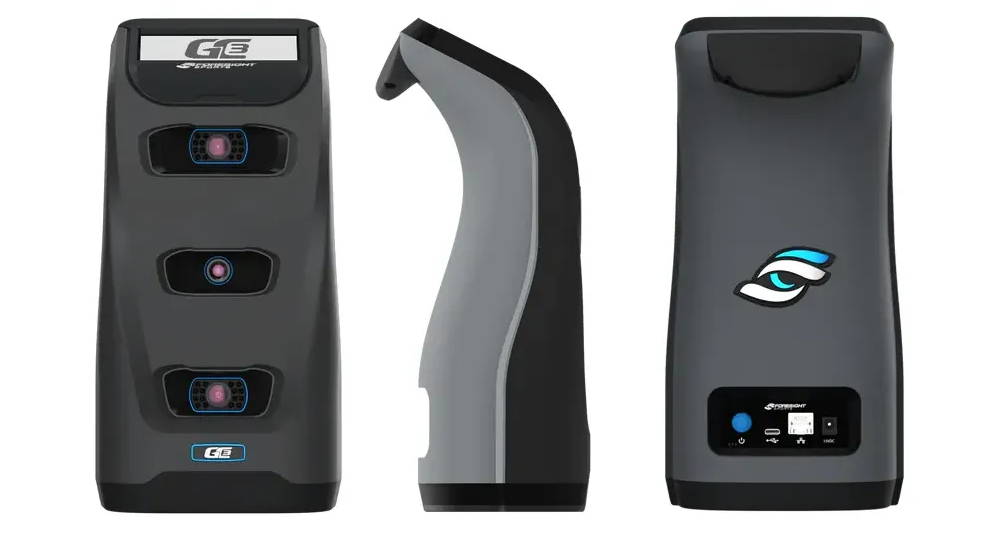 Bushnell Launch Pro Price: Understanding the Options
Pick the Bushnell Launch Pro model that best serves your game and budget.
As of October 2023, Bushnell is offering the Launch Pro golf launch monitor in two purchase configurations. Why? To make the entry-point for most golfers more affordable. Here's what they are:
The Ball Data Only Launch Pro ($1,999.99)
When you choose the Ball Data Only model—it is a straight golf launch monitor that measures the following ball and launch metrics:
Carry Distance

Ball Speed

Total Spin

Horizontal Launch Angle

Vertical Launch Angle

Back Spin

Side Spin

Spin Tilt Axis

Includes Barometer
Ball & Club Data Bushnell Launch Pro ($3,499.99)
With this Launch Pro option, you'll get all the ball metrics listed above, the barometer, plus, when you use one of the included club stickers, it will measure:
Club Head Speed*

Smash Factor

Club Path*

Angle of Attack*
*Requires Club Stickers (included with purchase)
On both of these, data is limited to a single shot; you get what's displayed on the Launch Pro's LCD screen. You can't store, export, or save your performance data. Again, while this seems limited, it offers what entry-level GLMs offer, but with premium accuracy and robust technology.
Your Home Golf Simulator with the Launch Pro
Whether you purthe Ball Data Only or the Ball & Club Data—you will get a 14-day free trial of the Gold software package.
This allows you to take simulation features for a spin with access to FSX Play, FSX2020, 25 top-rated courses, and access to third-party software.
Furthermore, if you decide to begin with the Ball Data Only Launch Pro, you get a 14-day free trial of the club data as well. If within that free trial you decide you want the club metrics, you can upgrade for $1,499.99. However, if you update after the 14-day trial is up, it will cost you $1,749.00 more. So basically, $250 more to take as much time as you want to decide if the club data is a necessity. But cool that Bushnell lets you take it for a spin!
Jump over to our Bushnell Launch Pro updates page for all the details about the new streamlined Gold software package—offering loads more home simulation for $499/year—that's $200 less than this subscription was previously!
Check out our PlayBetter Bushnell Launch Pro SimStudio package for affordable at-home golf simulator options.
And take a look at our super-affordable Bushnell Launch Pro net simulator package—only $3,300 with the Ball Data Only unit!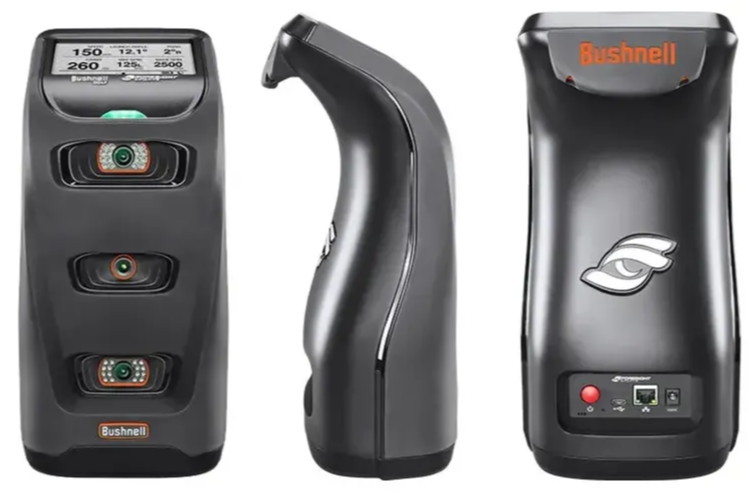 How Much Is the Foresight GC3?
An out-of-the-box, turnkey solution, in several bundles.
For a one-time cost of $8,999, you can purchase the Players Plus GC3 bundle and get everything that the Bushnell Launch Pro can do when topped out—without subscribing to an annual software package.
That means all of the ball data, all of the clubhead data, and all of the simulation functionality with one purchase—plus 10 extra golf courses, including:
Pebble Beach Golf Links™

The Links at Spanish Bay™

Spyglass Hill® Golf Course

Old Course at St Andrews Links™

The Castle Course at St Andrews Links™

Jubilee Course at St Andrews Links™

New Course at St Andrews Links™

Pitch N Putt

Carnoustie Golf Links

Real Club Valderrama
But don't worry if you don't need all the things. The Foresight Sports also offers some more affordable bundles. Not quite as affordable as the Launch Pro, but still.
Here's how it breaks down:
The Foresight Sports GC3 Ball Data Only Bundle ($5,999.00)
As far as data points go, this device includes all of the same ball data you get with a GCQuad:
Launch Angle

Side Angle

Ball Speed

Total Spin

Carry

Side Spin/Spin Axis
Plus it (and all the GC3 models) comes with:
GC3 Launch Monitor

FSX Play Software

FSX 2020 Software

35 Golf Courses

Foresight Fairgrounds

Awesome Golf — Lifetime Membership

FSX Pro Performance Software

1-Year Warranty

Power Adapter & Cable

USB-C Cable

Alignment Stick

Club Markers
The Foresight Sports GC3 Essentials Plus Bundle ($6,999.00)
This bundle has everything the Ball Data Bundle offers + Club Data:
Club Head Speed*

Smash Factor*

Club Path*

Angle of Attack*
*With Clubhead Measurement Add-on (additional purchase necessary)
Visit our PlayBetter Foresight Sports GC3 Simstudio package for a most reasonable at-home golf simulator option.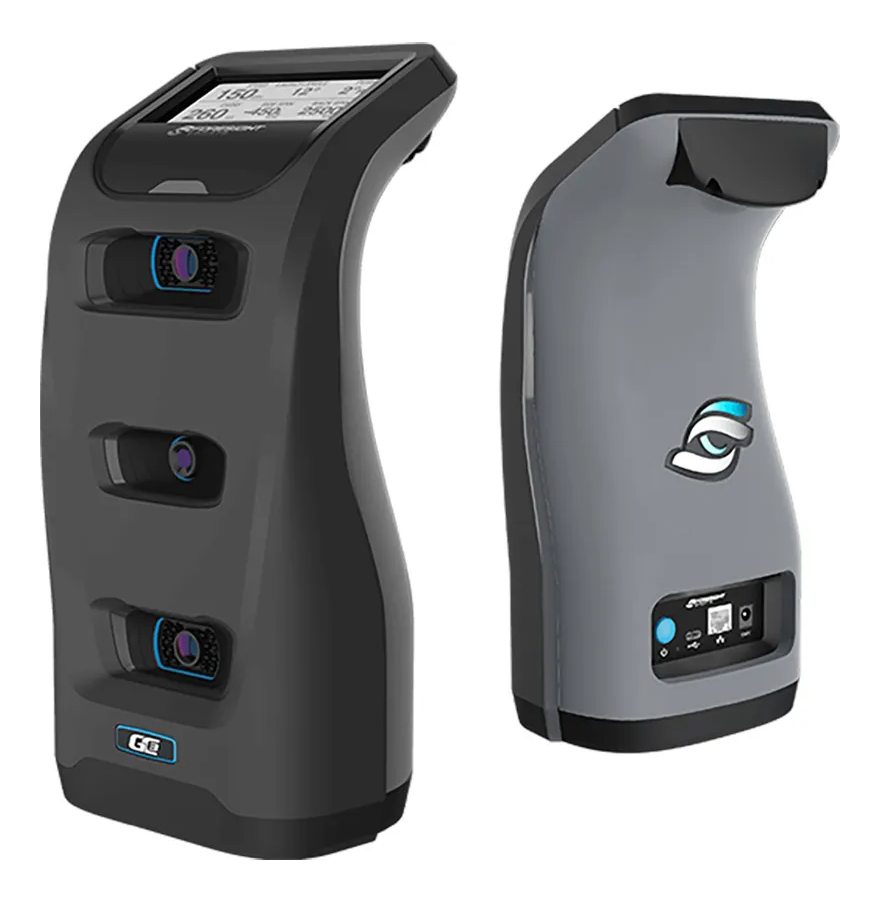 Launch Pro vs GC3 vs GCQuad
Four is greater than three, but what price are you willing to pay?
There's no disputing that the Foresight GCQuad is one of the most impressive pieces of golf tech. With a quadrascopic four-camera system, the GCQuad allows for a larger hitting zone, accurate putting analysis, and more clubhead data, including loft/lie, face angle, impact location, and closure rate when compared to the Launch Pro or GC3.
But do you need all of that? And before you say yes, understand that the GCQuad retails for the base price of $14,500. If money is no object, there's no question that the GCQuad is the best. But a Launch Pro or GC3, with such a vast array of accurate metrics, is more than sufficient for most golfers, even avid ones.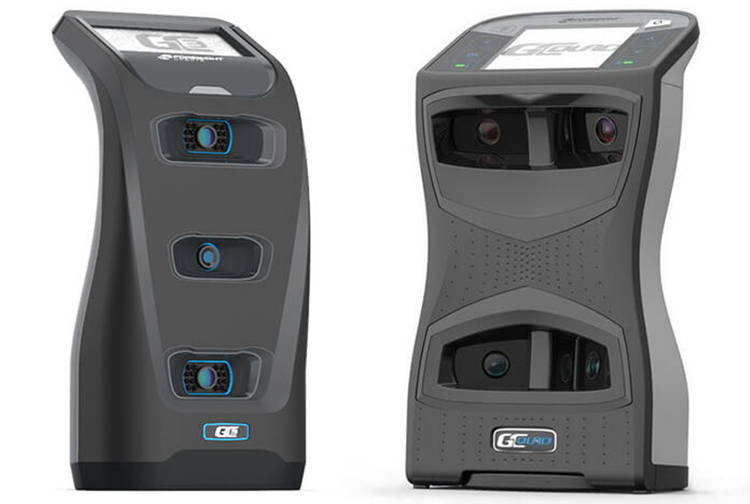 Should You Buy a Launch Pro?
That depends on how much you're willing to invest in your improvement.
If your budget allows for it, and you're serious about your game improvement, then yes, buying a Bushnell Launch Pro becomes a very solid investment.
Beyond everything we've already discussed, the Launch Pro stands above the competition in that the device measures from the side of the golfer instead of from behind. That means you can save considerable space in room depth requirements if you're using it as a home golf simulator.
It's also much more convenient than many competing products because you don't have to interact with an app. Instead, all of your data readouts are available right in front of you on the device itself.
You'll be hard-pressed to find a launch monitor that's more accurate than the Launch Pro or a device that delivers a more realistic simulator experience. To have both of those things available in the same unit makes it worth your consideration.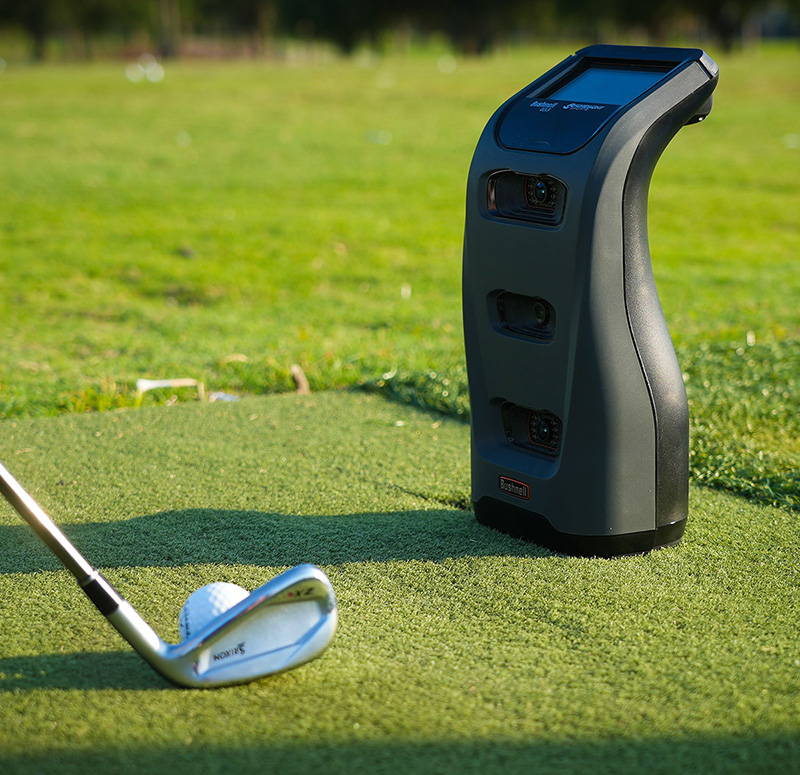 Who Should Buy a Foresight Sports GC3?
If you hate subscriptions, this is the option for you.
A lot of today's consumers are tired of subscriptions. They seem to be everywhere in all that we do. If you're sick of having to keep track of all of the products and services that you have in your life, the GC3 launch monitor/simulator gives you a refreshing opportunity for a turnkey purchase.
If you know that you want all the Launch Pro's simulator potential right out of the box and if you plan to keep the device for several years, then a GC3 is a great choice.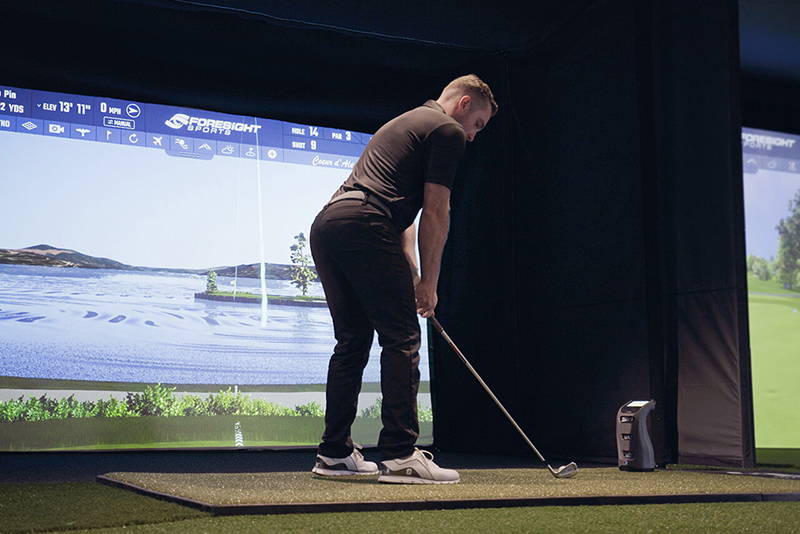 The Bottom Line: Which of These Best Golf Launch Monitors Do We Recommend?
The edge goes to versatility.
Simply put, we recommend both the Bushnell Launch Pro and the Foresight Sports GC3. After all, they are the same thing, and either would make an incredible addition to any golfer's collection of game-improvement tools.
The smartest investment for most golfers may be to choose the Bushnell Launch Pro configuration and the Gold software package that gives them what they need. Keep in mind that with the Gold subscription plan, it would take you five years before you paid what you would right off the bat for a GC3 launch monitor.
And five years in golf tech is an eternity. What's going to come between now and then that replaces this unit as the latest and greatest?
You may want to hedge your bet and buy the Bushnell Launch Pro. Then again, you know you are getting all the best with a Foresight Sports GC3. It's likely it's going to still be at the top in 5 years.
The choices are yours! Happy golf launch monitor hunting!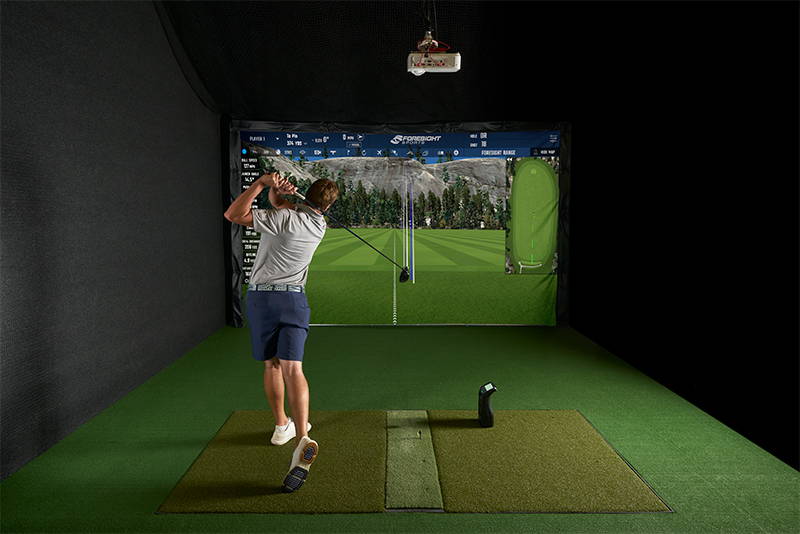 Launch Pro/GC3/GCQuad Comparison Chart
Bushnell Launch Pro
Foresight Sports GC3 Bundle
Foresight Sports GCQuad

Carry Distance

Ball Speed

Total Spin

Launch Angle

Back Spin

Side Spin

Spin Tilt Axis

Launch Angle

Side Angle

Ball Speed

Total Spin

Carry

Side Spin

Spin Axis

Launch Angle

Side Angle

Ball Speed

Total Spin

Carry

Side Spin

Spin Axis

Club Head Speed

Smash Factor

Club Path

Angle of Attack

Club Head Speed

Smash Factor

Club Path  

Angle of Attack

Club Head Speed

Smash Factor

Club Path  

Angle of Attack

Loft/Lie

Face Angle

Impact Location

Closure Rate

 

Foresight Sports Performance App

 

 

Foresight Sports Performance App

 

 

Foresight Sports Performance App

 

Yes (with upgrade
purchase)

6" (w) x 12" (h) x 5" (d)

6" (w) x 12" (h) x 5" (d)

7" (w) x 12.5" (h) x 4" (d)

Wi-Fi, Ethernet, Bluetooth

Wi-Fi, Ethernet, Bluetooth

Wi-Fi, Ethernet, Bluetooth