Golf Watch vs Golf App for Apple Watch — Which One?
Learn, Compare, Buy, Explore.
Golf GPS Watch vs Apple Watch with a Golf App | Which One Do You Need for Your Golf Game in 2022?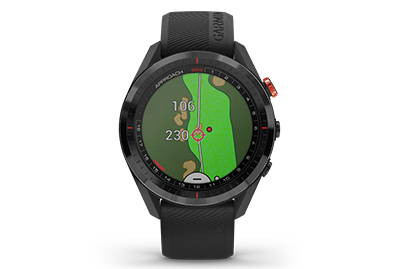 Buy Garmin Approach S62 Golf GPS Watch
If you're going for a golf watch, don't stop short of the ulitimate—the Approach S62. Try it with FREE 60-day returns + FREE 2-day shipping.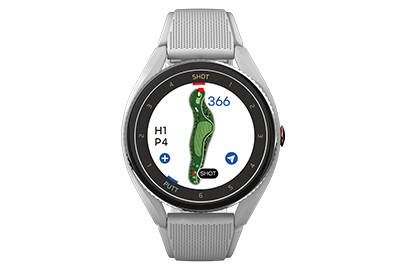 Buy Golf Watches of 2022—The Voice Caddie T9
The feature-loaded Voice Caddie T9 golf GPS watch really is the most sensible way for a golfer to spend $350!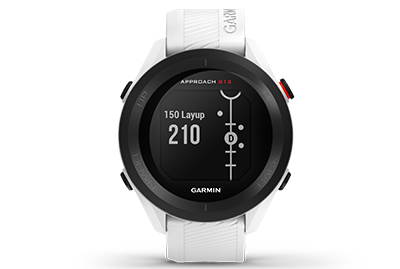 Less $$, More Features Than a Golf App + Apple Watch
Get a Garmin Approach S12 on your wrist for half the price of an Apple Watch and get yardages, compile shot data and more!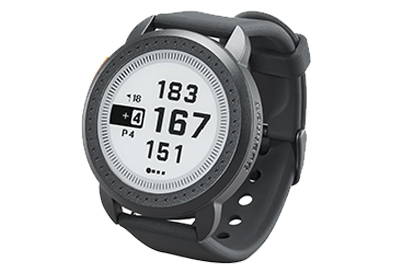 Get a Dedicatied Bushnell Golf Watch for Only $150!
Even if you are an Apple Watch user, a Bushnell ION Edge is only $150, beats the pants off of just a golf app, & you can go phone free!
Golf Watch or iPhone in Your Pocket?
So, you're seeing more and more of your buddies looking down at their wrists to quickly grab yardages when they're out on the course.
And it looks like it's working out well for them. Maybe you're even noticing some improvement in their scores.
But when you ask around about the best golf watch options, you're getting tons of conflicting information. And to confuse things further, some of your friends are now using their Apple Watches to help their on-course performance.
So, you'd like to know: Which golf watch should I get? And do I even need a golf watch, or am I better off using an Apple Watch?
You're in the right place. We're going to walk through the pros and cons of a golf GPS watch vs using a golf app for Apple Watch.
Let's dig in.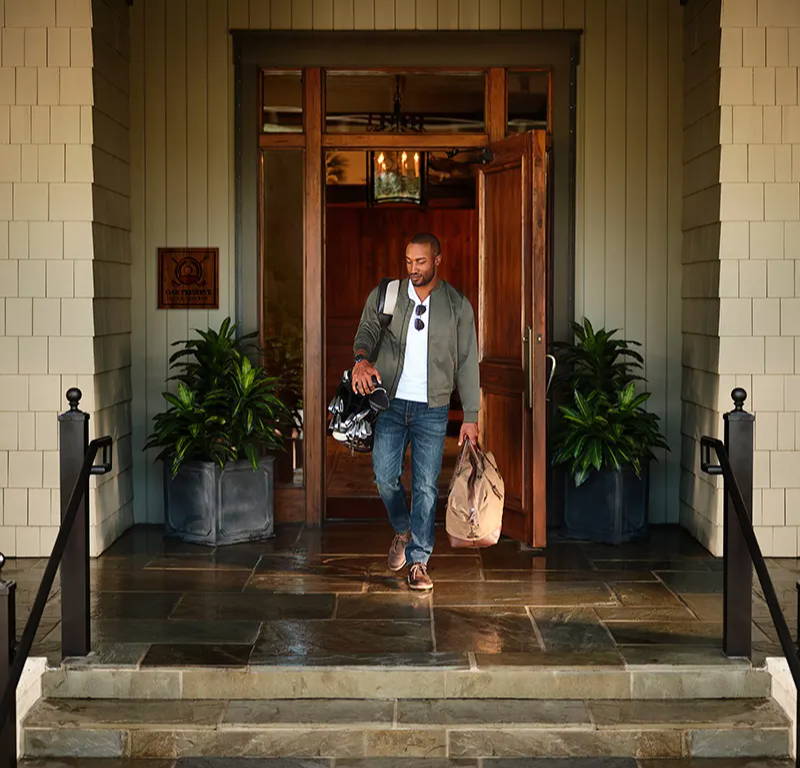 Should You Buy a Golf GPS Watch?



Are You an Apple Devotee?
We're well aware that there is no shortage of people who worship anything iOS. So, so many people can't seem to function without their iPhone, iPad, AirPods, and yes, Apple Watches.
But here's the thing: That might describe a lot of people. But it's not everybody.
Do you live in the Apple ecosystem?
Because if not—if, for example, you're an Android user—using a golf app for Apple watch is a non-starter. What would be the point?
Instead, for less money than a basic Apple Watch, you could be getting yardages, compiling shot data, and so much more with a dedicated golf watch like the Garmin Approach S12, Bushnell ION Edge, Shot Scope V3, Shot Scope G3, Voice Caddie A2 Hybrid, and SkyCaddie LX5.
And for less money than a higher-end Apple Watch, you could unlock truly revolutionary features like virtual caddie, wind speed and direction, green reading maps, hole overviews, and much, much more with some of the best golf GPS watch options like the Garmin Approach S62, Garmin Approach S42, Voice Caddie T9, and Voice Caddie T8.
So, if you already own an Apple Watch and might be satisfied with a less-than-perfect golf experience, by all means, use what you've got.
But if you don't own an Apple Watch and you're wondering what your best golf watch purchase might be, just know that you've got better options outside of the Apple ecosystem. It might be time to look for the best golf watch of 2022.
GARMIN APPROACH GOLF WATCHES
---
Do You Want a Turnkey Solution?
This one is a big, big win for the dedicated golf watch category. If you prefer simplicity, a golf watch GPS is going to smoke a golf app for Apple Watch solution.
Why?
Because if you're going to use your Apple Watch as a golf watch, you're going to need a third-party app.
And guess what?
It's a jungle out there in the app store. There are a lot of third-party apps to choose from. Finding the best golf app can be confusing. In fact, you may find a solution you like only to have that app be no longer available or supported after a period of time.
Some hardcore golfer/Apple lovers use multiple apps to gather all the data and game-improvement information they want.
Do you really want to jump around between a handful of apps, or would you rather lock it down with one homebase?
Because when you buy a flagship golf GPS watch like the Garmin Approach S62, you get everything you need in one place. We're talking about a virtual caddie to assist you with club selection, the ability to drag and drop the pin around the green to replicate that day's hole location, wind speed and direction, distances to multiple features on each hole, a swing tempo monitor, and so much more—all right on the watch! The only reason you have to access the Garmin app is if you want to review your shot data or input your scores.
And regarding the golf app with Apple Watch approach, beware the add-on fees. Sure, there are a lot of apps out there. And some of them do some pretty cool stuff. But in almost every single instance, the app itself is going to start off as free. But to access features of actual value—things that can actually rival what you'd get in a dedicated golf yardage watch—you're going to have to pay.
---
Do You Want to Be Phone Free?
Do you enjoy playing golf with a bulky iPhone in your pocket?
Yeah, that's what we thought.
Here's the deal: Sure your Apple Watch can interface with a third-party app to deliver accurate distance information. The problem, however, is that if you use your watch itself as the GPS source, you're going to burn through the battery so fast that you may not even complete your round.
Alternatively, you could use your iPhone as the GPS source. Sounds great, right? But what happens when your phone is in your cart and you're 60 yards away, hitting out of the rough? The yardages that your watch will show you will be based on the distances from your phone. And if that's not near you, those yardages won't be accurate.
That means that to guarantee accurate yardages all the time, you're going to have to keep your phone on your person. That's a big issue for plenty of golfers who don't want to have what feels like a boat anchor in their pocket while they try to swing freely.
On the other hand, you could use a Voice Caddie T9, for example, and get heat map, green undulation technology, shot and putt tracking, all your yardages, swing tempo mode, and a whole lot more without ever having to bother with your phone.
---
What About Features Beyond Golf?
There's no denying that an Apple Watch is an awesome lifestyle and fitness tracking device. It can do about everything.
But people may not realize that today's golf watches aren't too far behind, if at all. Arguments against golf watches because they are one-trick ponies are completely outdated to the point of being ridiculous.
The best of today's golf watches span your entire daily life. The Garmin Approach S62 has a heart rate monitor, sleep monitor, stress meter, step counter, and calendar plus the ability to make transactions, read email, see text messages, and on and on. The best GPS watch options of today are full-blown fitness trackers.
---
So, What Kind of Golfer Are You?
Do you want a watch designed for lifestyle that, when paired with an app and a phone, can work on the golf course?
Or do you want a watch built expressly for the purpose of helping you play better golf? Oh, and that by the way, also does almost everything an Apple Watch does.
If you want a single device that covers everything both on and off the course, picking a best golf watch becomes something of a no-brainer.
But if you already own an Apple Watch and don't mind searching for the best golf app and furthermore don't mind the likelihood of having to play with your phone in your pocket, then yes, the golf app for Apple Watch path might be for you.
Find the best prices on all of the best golf watches—including the Garmin Approach S62 (S42, S12), Voice Caddie T9 (T8, A2) Bushnell ION Edge, Shot Scope V3 (G3), and SkyCaddie LX5—at PlayBetter.com.
Remember, you can buy risk free from PlayBetter because of our free 60-day, no-questions-asked return policy. Oh, and don't forget about our free 2-day shipping!