Shop the Best Golf Swing Trainer | Training Aids to Practice Golf at Home
Learn, Compare, Buy, Explore.
Get the Best Golf Swing with Top Golf Swing Trainers, Golf Swing Analyzers, Launch Monitors & More!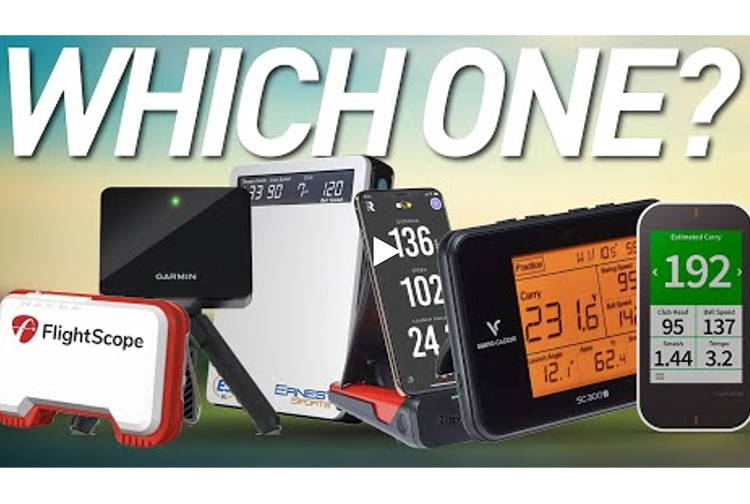 Now Showing: The best golf launch monitors under $600 reviewed by our partner Let's Play Thru.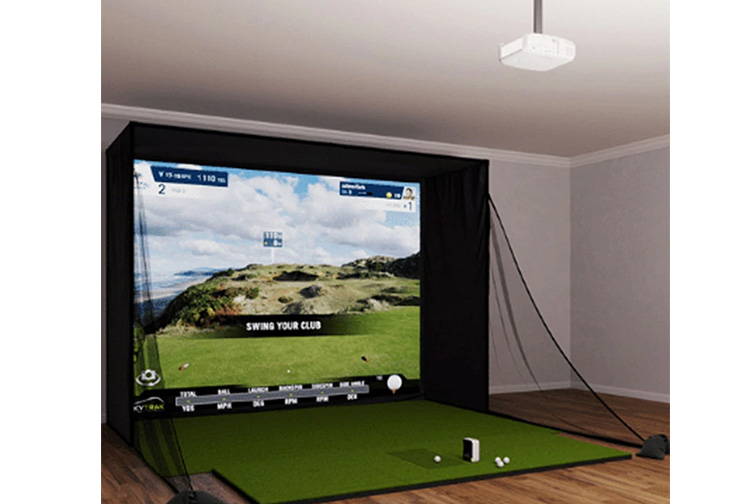 Home Golf Simulators for Sale
Best Golf Swing Training Aids
Golf Swing Trainers | Table of Contents
BEST LAUNCH MONITORS (NO SIMULATION)
BEST LAUNCH MONITORS WITH SIMULATION
Watch This Best Golf Launch Monitor Under $600 Review
from Our Partner Gabe a Let's Play Thru
Best Golf Swing Trainer for Distance
The SuperSpeed golf swing training system guarantees a minimum 5% increase in speed to you swing, which translates to more yardage in your shot.
It consists of three specifically weighted training clubs and online instruction that has proven results—golfers churning out higher swing speed in just 4-6 weeks!
Best Golf Swing Trainer for Swing Tempo
The Orange Whip swing training aid will help you feel and learn golf swing motion by teaching you to swing in rhythm while maintaining your balance. PGA pro, Jim Hackenberg, was determined to find a way to convey the "feel" of the golf swing motion to his students—and the Orange Whip was born.
This highly effective swing training tool consists of three parts: a weighted orange ball, a counterweight, and a very flexible shaft.

Orange Whip golf training aid sizes:
If you like golf tech, check out the Garmin Approach G80 which is an all-in-one GPS and launch monitor that offers swing tempo feedback!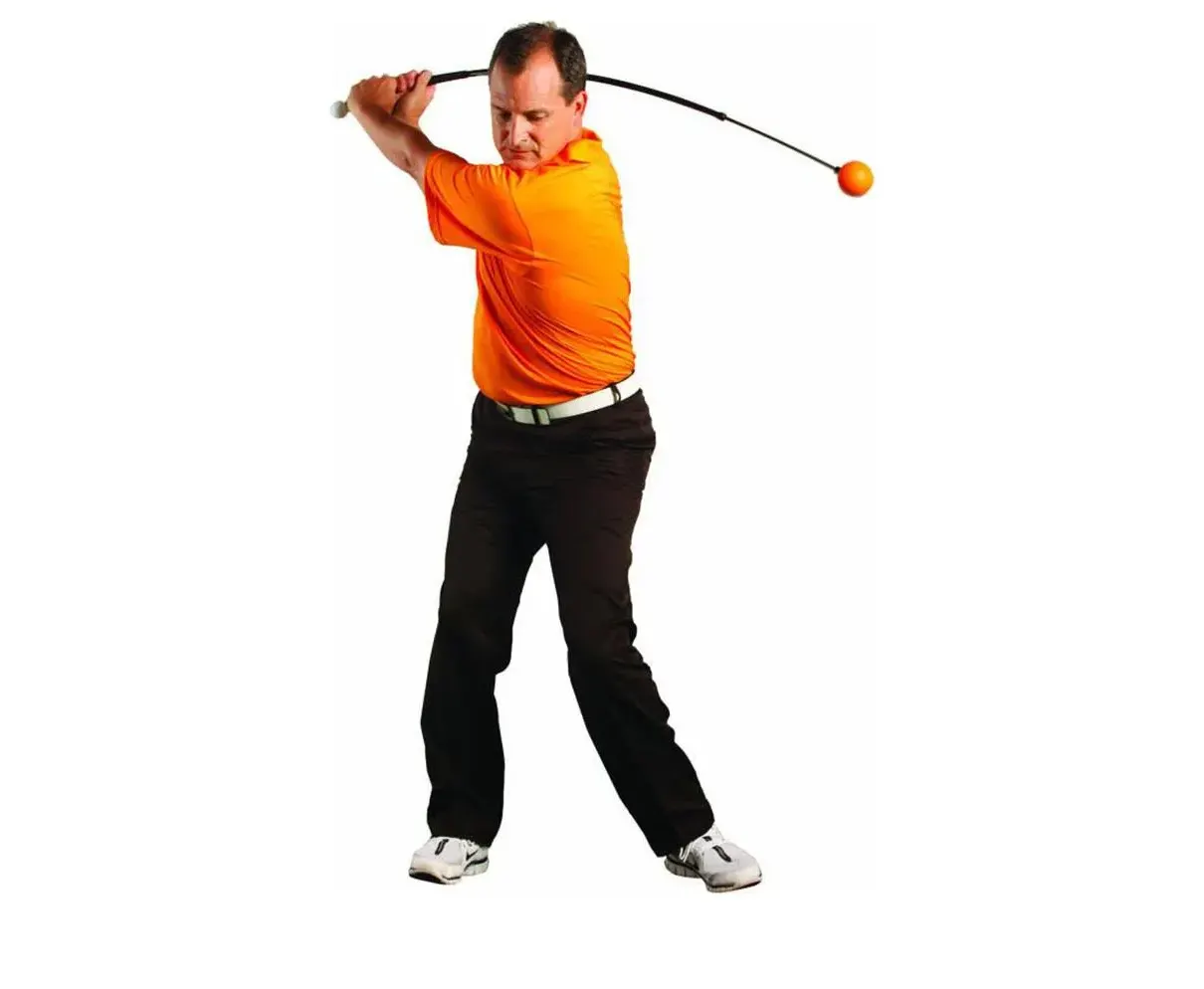 Golf Swing Trainer vs Swing Analyzer vs Launch Monitor
What Is a Golf Swing Trainer?
Swing trainers help you strengthen muscles, increase swing speeds, correct swing path, better swing plane, improve your short game, and eliminate bad swing habits that you may have acquired over time—usually through some method of correction that eventually forces a change if you commit to the program of the swing training tool. Swing training aids help to improve your stance, grip, and accuracy, and are often more affordable than a trainer or high-end golf tech.
What Is a Golf Swing Analyzer?
Golf swing analyzers are used to measure and improve your swing motion. If they use sensors, they can provide you with additional data about your swing. They often attach to clubs or clip onto the player's body—like on the belt or a glove.
What Is a Golf Launch Monitor?
A golf launch monitor is similar to a golf swing analyzer, but tends to be more about the data. They are usually electronic units that sit some distance behind the golfer. Using doppler radar technology or camera recording, along with machine learning, these devices give you a range of data about your shot—impact, ball flight, and swing.
Tech devices like swing analyzers and golf launch monitors can give a lot of feedback your swing, so that you can know where you might want to make adjustments and where you are doing well. And a simulator can actually give you a visual of this feedback, over and over again, so that you can get to know your swing even better. Then, you can determine which golf swing aid—like the Orange Whip (for balance, tempo, and position) or the SuperSpeed System (for speed)—you could work with to strengthen your weaknesses.
Swing Analyzer as a Golf Training Aid
ARCCOS CADDIE SMART SENSORS
Use the Arccos swing analyzer to get data related to how far you hit each club in your bag. Place a sensor on each of your 14 clubs and connect to your smartphone app for personalized feedback on what you do well and what needs your attention. This golf training aid provides you with the information you need to improve your swing and your game!
Swing Caddie SC300i Golf Launch Monitor
Our partner and reviewer Gabe at Let's Play Thru found the SC300i portable golf launch monitor to have extremely accurate data feedback throughout his bag—from driver all the way down to wedge. He verified his readings on the range with his rangefinder, and found the SC300i to do a bang-up job!
Can You Use the Garmin Approach R10 to Improve Your Swing?
Want to work on your shot shape? Until the Approach R10, Club Path was a feature only offered in the most expensive launch monitor units—e.g., Ernest Sports ES16 Tour, OptiShot Ball Flight, GCQuad, and Trackman.
Well the Garmin Approach R10 offers this feedback for only $600!
Club Path is a metric that measures the direction of the movement of the club head at the moment of impact of the golf ball.
Other factors to consider in your shot shape are face angle and angle of attack, which the Approach R10 also provides. With these Club Path metrics alone, one can see how the Garmin Approach R10 portable launch monitor will be changing the game for golfers—and the industry.
Tips to Improve Your Golf Stance
Get the Right Width in Your Stance
Start with your legs shoulder width apart. This is your stance for a middle iron. Widen your stance for longer clubs such as drivers or woods. For short irons or wedges, bring your stance in by an inch or two.
Angle Your Toes Just Right
Toes are a key factor to your golf stance. Don't set them at too much of an angle. Angle the front foot outward slightly toward your target. Turn your back foot at about a 90-degree angle from the target. The right foot placement will improve your flexibility and body rotation speed.
Tip: We've seen pros recommend slight adjustments in toe angles if you are having issues with rotation.
Have a Balanced Golf Stance
Want to improve the angle of your backswing? First, spread your weight evenly between your toes and heels. Shifting your balance slightly can give you more power for shots. You weight should slightly favor the target-side foot with shorter irons and clubs. Divide evenly between your feet for middle irons, and place just a smidge more weight on your back foot for long clubs.
Proper Posture for Your Golf Stance
Spine, knees, and the balls of your feet should be aligned. Your back knee should be slightly turned inward toward the target. Don't bend at your waist and use your hips. Turning your shoulders on the backswing dictates your power. A straight spine translates to longer drives and more consistent shots.
FlightScope Mevo+ Pro—The Most Data on Your Golf Swing?
A golf launch monitor can give you a lot of feedback on your golf shot—and no other personal golf launch monitor (and simulator!) can gives you a more robust set of data parameters than the FlightScope Mevo+ with the Pro Package upgrade.
FlightScope announced the upgrade at the 2022 PGA Show that tacks on an extra 11 parameters to the Mevo Plus's 16 data points—for 27 total data parameters, including 10 new Club Data metrics!
For all the details on this remarkable new powerup, check out our Mevo+ Pro Package article.
Is SkyTrak a Good Training Aid for My Swing?
Simulation is great golf practice at home and the SkyTrak can help you dial in yardages, experiment with changes in your swing, and directly measure how it impacts your ball flight.
Over a period of time, you can actually change or stop fighting your swing with a simulator like the SkyTrak by focusing on your shot shape and trajectory. You'll see the result of your natural swing on screen and in data, and possibly stop fighting it and learn how to control ball flight with it. Plus, this kind of practice and swing analyzation is a blast!
Imagine swing training with an Orange Whip, then practicing on a SkyTrack ... mind blown!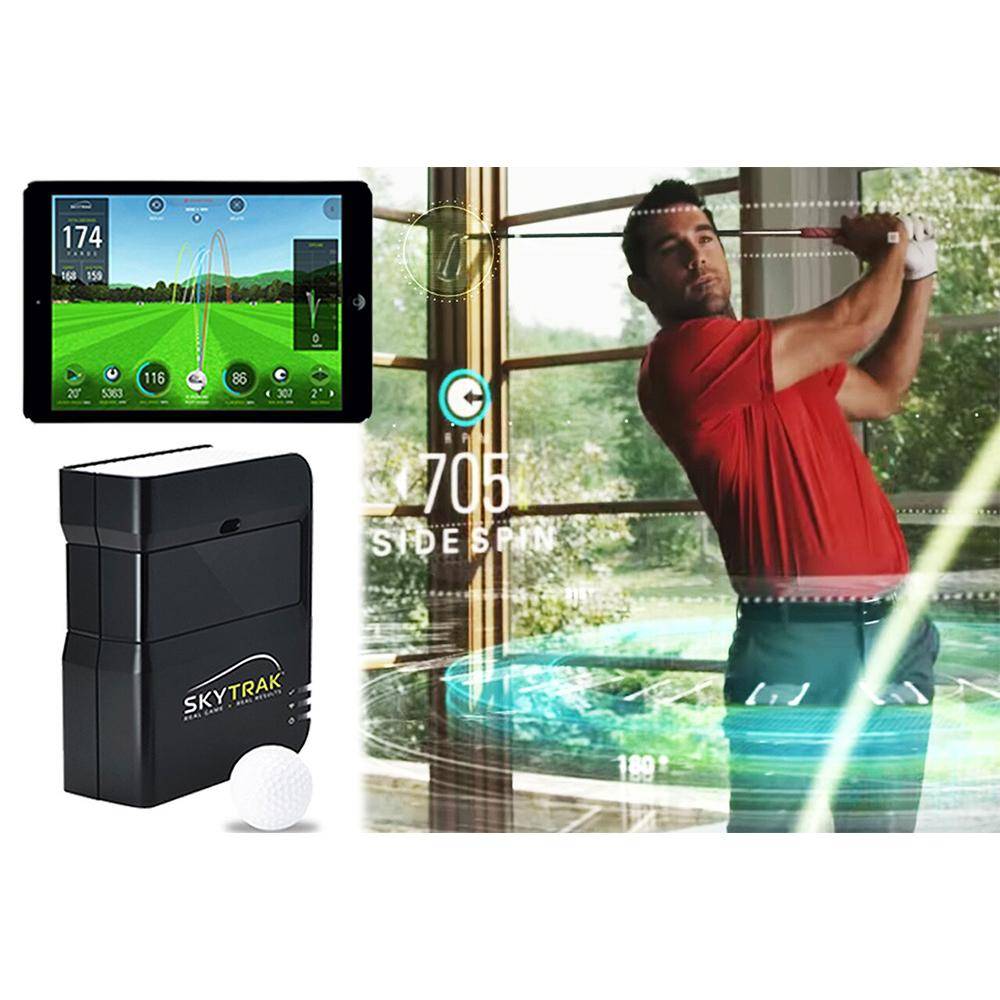 SHOP THE BEST GOLF HITTING MATS FROM FIBERBUILT
CHECK OUT OUR GALLERY OF GOLF GPS WATCHES
SHOP OUR COLLECTION OF THE BEST GOLF LASER RANGEFINDERS