Buy the Affordable Stix Full 9, 11 or 14-Piece Golf Club Set | Reviews, Video & Specs
Learn, Compare, Buy, Explore.
Buy Stix Golf Clubs Complete Sets (9-, 11-, or 14-Piece Package)! Is This the Best, Most Affordable Package Golf Club Set of 2022?
Buy Stix 14/11/9-Piece Golf Club Complete Set

On PlayBetter.com with Free 30-Day Returns + Free Ground Shipping.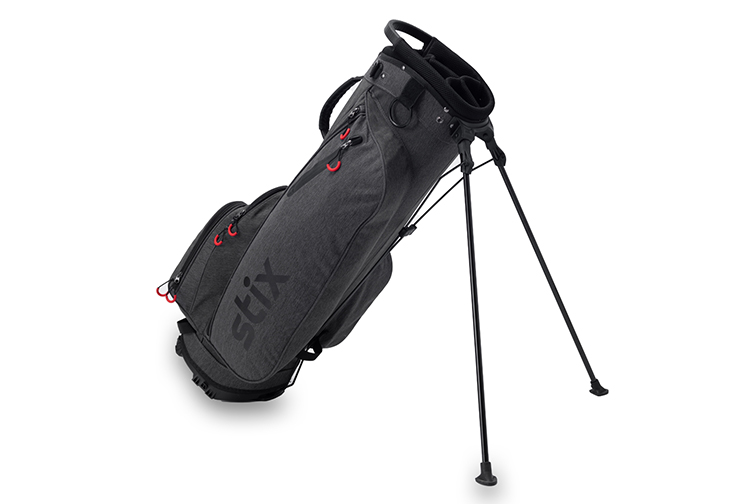 Stix Complete Bundle Includes Stand Bag
Get a full 14/11/9-piece set + head covers + a high-quality stand bag!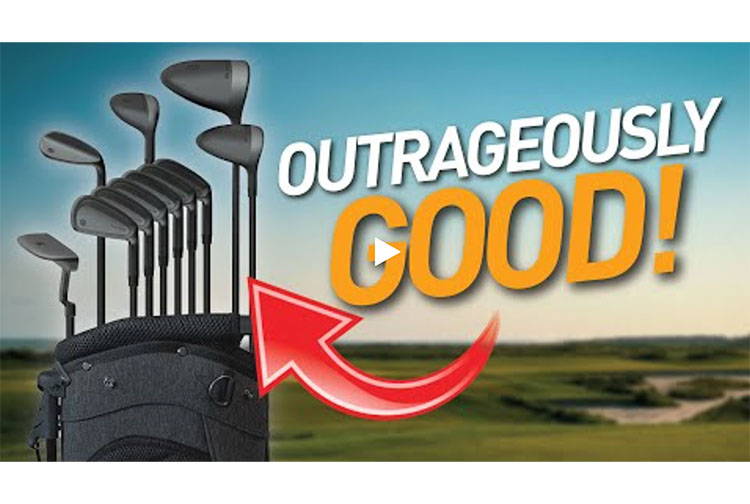 Watch Stix Golf Clubs
Review 2022
Full Stix 14/11/9-piece Golf Club Set reviewed by our partner, Gabe, at Let's Play Thru on YouTube.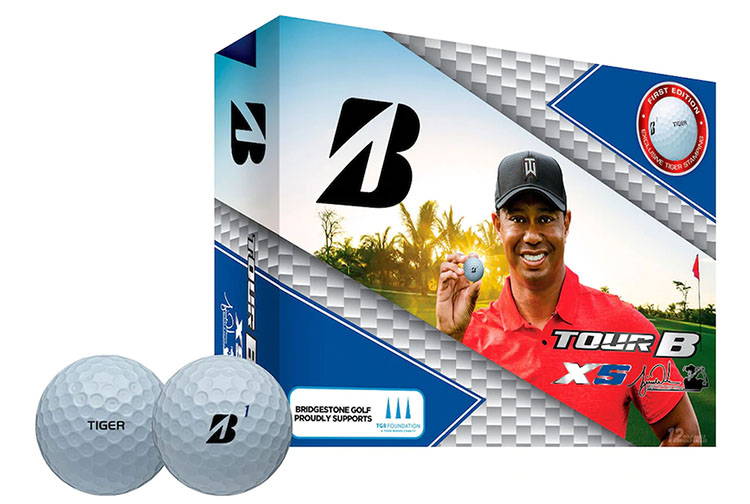 Don't Forget to Grab Some of the Best Golf Balls
Make finesse shots with the latest golf balls from brands like Volvik, Bridgestone, and Wilson.


SHOP 2022 STIX GOLF COMPLETE CLUB SETS

Filter Stix Golf Clubs Specs
Stix Golf Club | Table of Contents
Stix Golf Club Set Review | Watch Gabe, Our Partner at Let's Play Thru, Test Each Club on the Short Course!  
---
(Click on any of the section images to jump back up to Gabe's Stix review video!)
Stix Golf Club Set Review 2022 Reasons to Buy
The Stix golf club set impressed Gabe so much at the PGA show, that he contacted them and asked them to send him a set so that he could create this Stix review for you at the Carrollwood Country Club in Florida.
So what does he love about it?
Comes with a high-quality carry bag with really niced padded backpack straps that is a stand bag as well.

The Stix Clubs are easy to get up in the air—they're effortless!

According to Gabe, the weight and balance are perfect.

They're enjoyable to hit!

The Stix package comes with three wedges—a 52, 56, & 60.

The clubs sound and feel great at impact.

Even though they are certainly not forged clubs, they come close to that "soft, buttery feel you get with a forged club."

They definitely seem like they have some pop to them, which will be great for beginners and mid-to-high handicappers.

No glare off these clubs.
Stix Package Golf Club Set Review Gripes
Gabe had a couple of issues with the Stix golf club set, but they are so very minor!
The head covers are not really tight and come off easily—making them easy to lose or leave behind.



The great-looking matte black finish is bound to pick up some wear and tear over time (but what clubs aren't, right?). But black clubs will show it a little more.
And that's it. Otherwise, Gabe found the Stix golf club set to be the best package bag he's ever hit!
"For a mid-to-high handicapper, these clubs are pretty darn money!"
---
Gabe's Take on the driver in the Stix Golf Set
This driver feels good, with excellent trajectory and has a much better sound and feel than the other drivers in package sets that Gabe has played with (He's reviewed several on his YouTube channel, Let's Play Thru—so check them out!). And he says the Stix driver is way better built.
More Details ...
10.5°, 460CC TITANIUM DRIVER, HIGH-ELASTIC GRAPHITE SHAFT.
A driver's primary purpose is that of distance: Get the ball as far down the fairway as possible. This driver features stunning black on black, minimalist finishes, but capitalizes on the modern advancements in club-making to bring forth a farther and straighter ball flight.
When you're ready to grip it and rip it, this driver will give you the kind of confidence that calms the nerves and makes the fairway feel a little wider.
Head up to the specs section to see the full details on the Stix driver.
Gabe's Take on the putter in the Stix Golf Set
According to Gabe, it's one of the nicest putters he's ever seen in a package set! What he likes is that it is not a mallet style (even though Stix designates it as such) and it's not a standard answer style, but it's somewhere in between.

The milling on the face it beautiful, and the weight is wonderful with a big, fat, confidence-giving grip to shore up the short puts!
More Details ...
MALLET DESIGNED PUTTER WITH OVERSIZED GRIP
With its sophisticated architecture, optimized performance and breathtaking aesthetics, this expertly designed Mallet putter feels as good as it looks.
The large squared grip and milled face give you ultimate control over your putts producing the confidence you've always desired when standing over a knee knocking 4 footer.
Head up to the specs section to see the full details on the Stix putter.
---
Gabe's Take on the irons in the Stix Golf Set
The Stix irons have a little bit of an offset that can instill confidence for those who need it. Again, Gabe finds the irons easy to get up in the air and loves how they sound and feel at impact. They are, for him, the best feeling irons of any package set he's ever played.
More Details ...
431 STAINLESS STEEL, CAVITY-BACK HEADS WITH 64G ULTRA-LIGHT, HIGH-ELASTIC GRAPHITE SHAFTS
Stix irons have been thoughtfully and masterfully crafted to bring out the best game in the widest range of players. With a massive sweet spot and super hot face, distance and forgiveness are your new golf buddies.
Whether you're just hoping the ball will go straight, or taking dead aim on a long par 3, you'll be amazed with the performance and design on all fronts.
Head up to the specs section to see the full details on the Stix irons.
Gabe's Take on the wedges in the Stix Golf Set
Gabe loves that this bag comes with three wedges (52, 56, & 60) and the turf interaction he got with them. He found them to have nice milling—calling them premium-feeling wedges for sure!
BLADE STYLE WEDGES, MILLED FACE, STIFF GRAPHITE SHAFT
The shafts on Stix wedges are graphite and stiff flex. The wedges feature a black finish with an extremely high level of durability and scratch resistance to keep your clubs looking sharp.
Head up to the specs section to see the full details on the Stix wedges.
---
Are Stix Golf Clubs Good?
Our Partner Gabe from Let's Play Thru thinks so ... and so do we!
Our seasoned golf partner really enjoyed hitting them in his review.
In his opinion, these graphite sticks are very well-suited for beginners and mid-to-high handicappers. Gabe thinks these folks will appreciatat the lightness and ease-of-swing that comes with a club made from graphite.
Plus, the matte black graphite adds to the look of these clubs—Look better and play better!
Who Makes Stix Golf Clubs?
Where did these Stix clubs come from? Enjoy a little Stix Origin Story:
After 20 years of playing weekend golf, the Stix founder decided he was ready for a more serious set of clubs. The problem? The next step up only offered two dead-end options: a "beginner" set, or a pricey à-la-carte set for well over $2K.
He was stuck. There just had to be a brand offering modern, high-tech clubs for other golfers at his stage—but there wasn't.
So, like all good entrepreneurs do, he rolled up his sleeves ... and began to build Stix.
---
What Comes in the Stix 14-Piece Golf Set on PlayBetter?
So what's in the box when you buy a Stix golf club set on PlayBetter?
1 x Stand Bag

1 x Driver

1 x Hybrid

3 x Wedges

2 x Woods

6 x Irons

1 x Putter
Remember on PlayBetter.com you get FREE 2-Day delivery & FREE 60-Day returns—no questions asked!
For the full specifications on each club in this 14-piece Stix bag, check out the specs section above!
Is Stix a Good Beginner Golf Club Set?
Yes! In fact, Gabe calls them perfect for beginners and mid-to-high handicappers.
They have a slightly pressed loft and are made from graphite, so that they are effortless and easy to get in the air. And yet, according to Gabe, they have the best sound and feel that you will find in a package golf club set.
He also does not feel that the slightly pressed loft of this Stix bag cuts down on the trajaectory or downward angle of the shot. (You can check out the lofts in our Stix clubs specs section above!)
Gabe feels that a packaged set like this Stix 14-piece gives golfers of all levels the abiltiy to score better on all those courses that keep getting longer.
---
What Is the 4 Hybrid in the Stix Golf Club Set?
STAINLESS STEEL HEAD, HIGH-ELASTIC GRAPHITE SHAFT
This 21-degree, 4 hybrid gives you the assurance you've long sought after whether you're on the tee box or deep in the fescue. Designed for distance while providing the forgiveness of a lofted Iron, you'll feel right at home on the first swing.
High and far is the name of the game here.
Per Gabe in his review: The 4 hybrid can give you some distance and get the ball up and out of the rough.
For him, this Stix hybrid felt and sounded like a premium club, noting that a lot of times with package clubs the real weakness is in the hybrids—not the case with Stix!
He believes this is a club people should seriouly condisder putting in their bag.
---