Garmin Edge Computers 2022 Buyer's Guide | Plus Rally Power Meters, Tacx Indoor Trainers & More!
Learn, Compare, Buy, Explore.
Which Cycling GPS Computer Should You Buy? Garmin Edge® 1040/1040 Solar vs 830 vs 530 vs 130 Plus—With Bundles!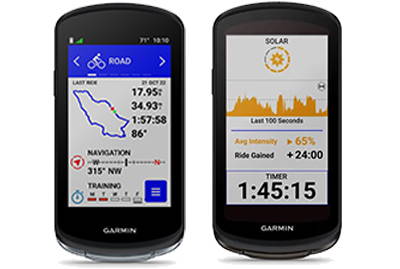 Buy Garmin Edge 1040/1040 Solar (3.5")
Shop the Garmin Edge 1040 Series bike computers—largest color touchscreen and solar option.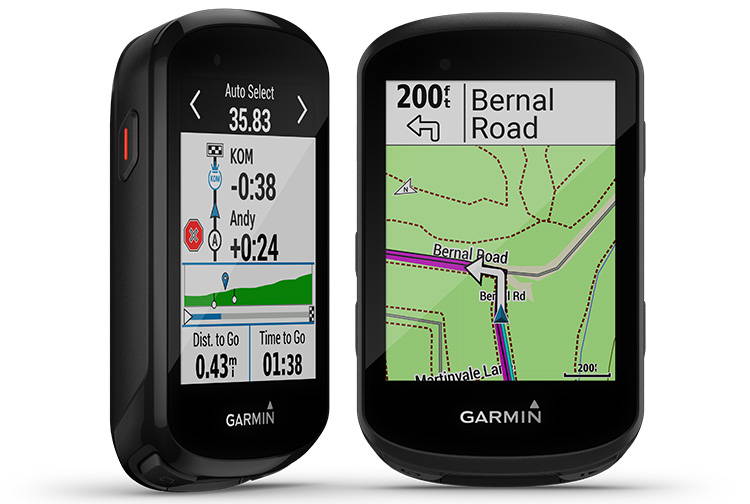 Buy Garmin Edge 830 & 530 (2.6")
Shop the Garmin Edge 830 & Edge 530 cycling computers — the only difference is the touchscreen.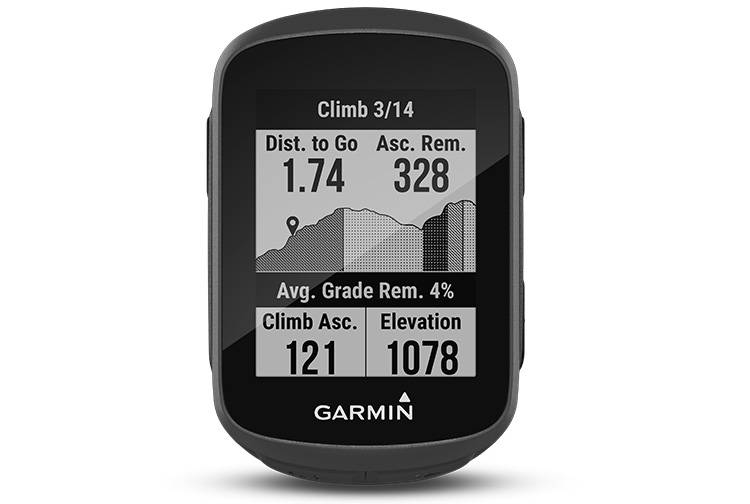 Buy Garmin Edge 130 Plus (1.8")
Shop the Edge 130 Plus bike computer – Garmin's lightest, most compact cycling GPS.

Buy Garmin Edge Bike Computer Bundles

Shop a variety of bundles for the Edge 1040/1040 Solar, 830, 530, and 130 Plus bike computers on PlayBetter.com.

Filter Garmin Edge Bike Computers by Model or Bundle | Plus Garmin Rally, Tacx & Varia Products
Tacx Indoor Smart Trainers
Garmin Edge GPS Bike Computers
Gamin Edge | Table of Contents
Gamin Edge Bike Computer FAQs
GARMIN EDGE CYCLING GPS BUNDLES
Best Garmin Edge Bike Computer of 2022
Best Overall Cycling GPS
The Edge 1040/1040 Solar offers the largest color touchscreen, the most dynamic performance monitoring and insights, hyper access to mapping apps and navigation, the most advanced options for safety and tracking—and now a solar-charging option!
Most Compact Bike Computer
The Edge 130 Plus offers navigation made simple with a moderate amount of advanced performance features and Garmin safety and connectivity features in a compact GPS unit!
Best Value Garmin Edge
The Edge 530 is the best choice if you want all the advanced features you can get with the Edge 830 bike computer but don't need the touchscreen and would like to pay $100 less than the 830!
Best Value Garmin Edge—with Touchscreen
Choose the Edge 830 and get almost all of the advanced performance, mapping, and safety features of the Edge 1030 Plus, with a smaller color touchscreen and a little less battery life for $200 less!
Garmin Edge 1040/1040 Solar Cycling GPS
With a larger 3.5" touchscreen, you'll have navigation at your fingertips in gorgeous color. And the new solar-charging model extends the battery life up to 100 hours in battery saver mode, giving cyclists an additional 42 minutes per hour during daytime riding.
Setup is simpler than ever! The Edge 1040 bike computer prepopulates custom ride profiles based on previous Edge data, ride types, and sensors. From there, cycling activity profiles can be managed directly on your compatible smartphone from the Garmin Connect™ smart device app.
New training tools like power guide, real-time stamina insights, and cycling ability and course demands gives you the key information you need to ride better and crush your goals!
Ride confidently with Garmin's new multi-band GNSS technology, providing better positional accuracy and coverage, even in the most challenging environments. Plus get enhanced safety features, including Assitance to an idividual contact and spectator messaging when paired with your smartphone.
Check out this dedicated Garmin Edge 1040/1040 Solar page to see all the performance monitoring and navigation features this ultimate GPS bike computer has to offer!
Does PlayBetter Offer Garmin Edge Bundles?
You bet! PlayBetter offers a variety of bundles for each Garmin Edge Bike computer including sensor and mountain bike bundles (for select cycling computers). Here's what we offer: 
What's the difference between Garmin Edge 530 vs 830?
The Edge 530 GPS bike computer is basically the Edge 830 without the touchscreen—for $100 less.
This means that—like with the Edge 830—you still get a good portion of the amazing performance, mapping, and safety features as the Edge 1040, but without the larger screen, daily suggested workouts, touchscreen capability, and you have up to 20 hours of battery life compared to the Edge 1040's 35 or 1040 Solar's 45.
Other than the missing touchscreen, the Edge 830 and the 530 are the same cycling GPS computers.
Garmin Edge 530 Bike Computer
Not feeling the budget of the Edge 1040 or the 830? The Edge 530 cycling GPS might be just right for your riding—and spending—style.
For $300 less than the 1040 and $100 less than the 830, you can get nearly all of the same great peformance monitoring features and navigation, including preloaded cycle maps and Cycling and MTB Dynamics.
The Edge 530 is the same size as the 830 and gets up to 20 hours of battery life as well.
What will you give up? It does not have the larger display of the 1040 or the touchscreen convenience of the two top-tier Edge bike computers.
Plus, the 2022 1040 is the only Garmin bike computer to offer the its new features, listed in its section above.
Garmin Edge Sensor & Mountain Bike Bundles
On PlayBetter.com we offer Sensor Bundles for the Garmin Edge 1040/1040 Solar, 830, and 530 GPS bike computers.
The Edge Sensor Bundles include a heart rate monitor, a cadence sensor, and a speed sensor.
We also offer a Mountain Bike Bundle for both the Edge 530 and 830 cycling GPS devices which include a speed sensor.
Check out the Bundle Section above to see all bundles for all Garmin Edge devices and all the items included with them.
Does the Garmin Edge Come with a Mount?
Yes! All Garmin Edge bike computers come with mounts.
The Garmin Edge 130 Plus comes with a standard mount, and the Edge 1040 Series, 830, and 530 GPS devices come with both standard and flush out-front mounts.
What's the Battery Life for Each Garmin Edge Bike Computer?
NEW! Garmin Edge 1040 Series Battery Life: Up to 35 hours/45 hours with solar*
Battery Saver Mode: Up to 70 hours/100 hours with solar*
Garmin Edge 830 Battery Life: 20 Hours
Garmin Edge 530 Battery Life: 20 Hours
Garmin Edge 130 Plus Battery Life: 12 Hours
* Solar charging, assuming continuous 75,000 lux conditions during daytime riding
Garmin Edge 830 vs 1040/1040 Solar
The Garmin Edge 830 GPS cycling computer offers a good deal of the dynamic performance monitoring features, insights for improvement, and mapping that the Edge 1040 GPS bike computer offers.
The obvious differences between the Edge 830 vs the Edge 1040 Series are screen size, battery life, and, of course, price. But this refreshed, modernized bike computer also features:
Real-Time Stamina feature

Multi-band GNSS tracking for superior postitional accuracy

Solar-charging option

USB-C port

Workout completion prompts

Power Guide feature
The Edge 830 has a smaller screen than the Edge 1040/1040 Solar—2.6" compared to 3.5". It also weighs 2.8 oz, while the 1040 comes in at 4.4 oz. and the 1040 Solar is 4.7 oz.
To put the whole lineup in perspective, the Edge 530 bike computer is roughly the same dimensions and weight as the Edge 830, while the Edge 130 Plus sports a 1.8" display and weighs only 1.2 oz.
The Edge 1040 Plus has the largest 3.5" color touchscreen display, many more training to upgrades, multi-band GPS, and battery life that give it that ultimate edge you might be looking for.