Shot Scope Golf Technology | Laser Rangefinders, GPS Watches, & Handhelds | Shop Now
Learn, Compare, Buy, Explore.
Find the Best Golf Laser Rangefinder, Golf GPS Watch or Handheld for Your Budget with Shot Scope!

Buy Shot Scope Golf Gadgets

Try Shot Scope rangefinders, golf GPS watches and handhelds with FREE 60-day Returns + FREE 2-day shipping on PlayBetter!



Now Showing: Shot Scope Pro L1 review from our partner Gabe at Let's Play Thru!


Shop the best golf apparel, bags, balls, and shoes on PlayBetter.com!



EXPLORE THE SHOT SCOPE COLLECTION AT PLAYBETTER.COM
About Shot Scope Golf Brand
Shot Scope offers a wide range of golf GPS devices which help golfers lower scores, handicaps and enjoy the game.
Choose from a range of Golf GPS Watches or Golf Rangefinders, GPS Handhelds or Shot Tracking products to help you know your game and start improving to help you know your game and start improving.
Check out our collection of Shot Scope individual products and exclusive PlayBetter bundles (paired with our must-have accessories so you can play better!)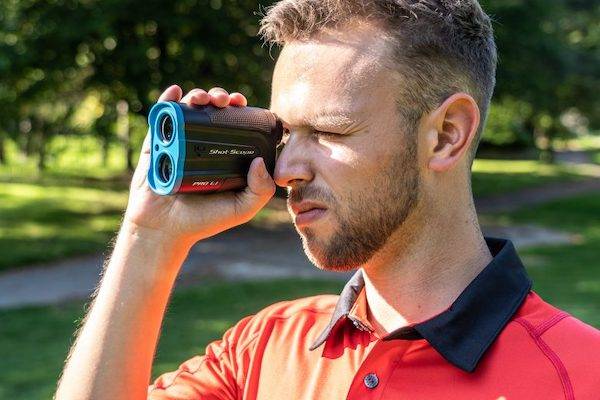 What Does a Rangefinder with Slope Mean?
Slope is the change in elevation between two points. On the course, you experience slope all the time because rarely does a shot go from one point to another that is at the same height.
Slope technology—or compensation—in a rangefinder can give you an adjusted distance to shoot for by dividing the "run" over "rise" between you and the flag. Yes, a laser rangefinder can do that for you!
Best Shot Scope Rangefinder
The Shot Scope PRO L1 is an affordable quick-firing laser packed with features usually only found at a premium price, like Red & Black Dual Optics, Target-Lock Vibration, Target-Lock Technology, Adaptive Slope Technology, and more!
Simple to use, the PRO L1 golf laser rangefinder is the perfect combination of size, accuracy, and advanced golf technology.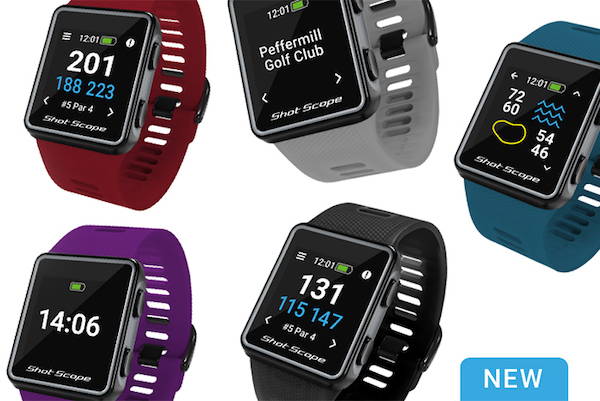 Best Shot Scope Golf GPS Watch
Shot Scope V3 is an advanced GPS watch with automatic shot tracking and statistics platform.
Front, middle, and back GPS distances and hazards are clearly visible on the daylight readable color screen, while the Power-Sense strap and tracking tags ensure every shot is recorded automatically while you play!
CHECK OUT SHOT SCOPE GOLF TUTORIAL VIDEOS BELOW:
CHECK OUT OUR GOLF LAUNCH MONITORS & SIMULATORS
CHECK OUT OUR GALLERY OF GOLF GPS WATCHES
SHOP OUR COLLECTION OF THE BEST GOLF LASER RANGEFINDERS
SHOP THE BEST GOLF HITTING MATS FROM FIBERBUILT