Announcing the COROS VERTIX 2 | The Ultimate GPS Adventure Watch
COROS VERTIX 2 — Your Next-Level Watch for Outdoor Adventures!
(FREE 2-day delivery, FREE 60-day returns, no questions asked, when you buy on PlayBetter!)
The VERTIX 2 adventure watch is the latest in the COROS lineup of GPS watches created for the most extreme athletes in the most extreme conditions. At $100 more than the original VERTIX, the VERTIX 2 delivers in advancements on existing features, making good on the promise that you get what you pay for. Known for their long-lasting batteries, we didn't imagine a COROS watch could outdo the battery life of the VERTIX—but the VERTIX 2 has ... impressively. And that's not all: improved GPS tracking, added health tracking, and onboard music conspire to make this the ultimate adventure partner when you set out to conquer your outdoor mission—anywhere on the planet!
Get introduced to the COROS VERTIX 2 in the quick but thorough article below. Short on time? Jump to the PlayBetter Bottom Line to get an even quicker lowdown on this extreme GPS sport watch!
Want more COROS? Read these articles from the PlayBetter Blog:
Best Running Watches 2021 | Garmin vs COROS vs Polar Comparison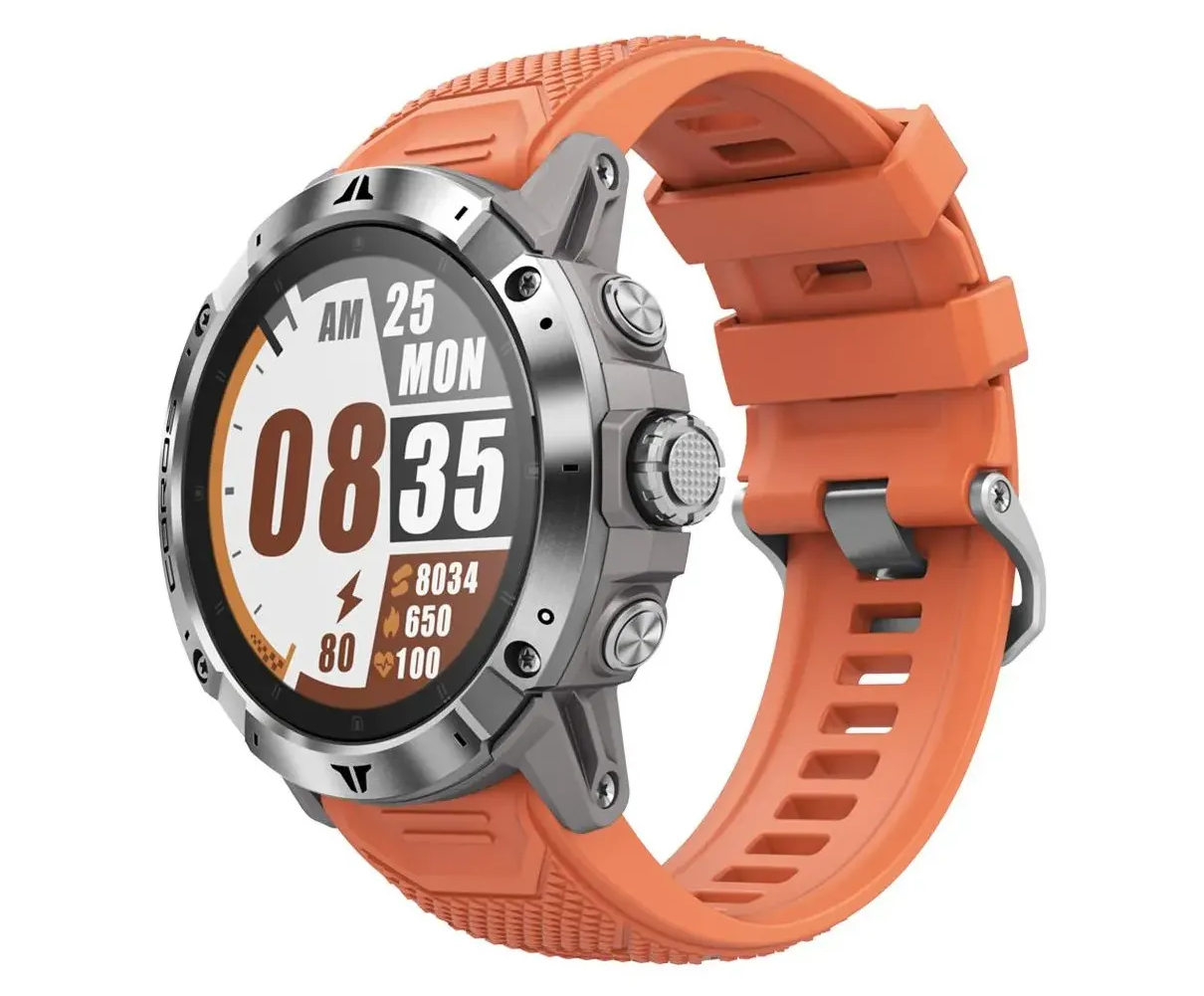 ---
What's New with the COROS VERTIX 2 GPS Adventure Watch
Mind-Blowing Battery Life!
60 hours full GPS, 45 days normal use—that was the original VERTIX. VERITX 2 smashes that with 140 hours of GPS and 60 days normal use. Find out more below!
The COROS VERTIX 2 can talk to 5 (yes, f-i-v-e!) major satellite systems at one time! And with technology only previously available in aviation products!
COROS' next-generation chipset and processor is 20% faster than the original VERTIX!
Get more information at a glance! With a 1.4" screen, the COROS VERTIX 2 provides 16% more resolution for when you are climbing, running, or doing whatever you do in the wide, wild world!
It's a COROS GPS watch first! The VERTIX 2 puts music on your wrist! Guess they conquered everything else, might as well add music! So should you!
Now you can measure your heart rate variability with VERTIX 2 electrocardiogram capabilities—so you can understand your body's stress and ability to recover!
---
The COROS VERTIX 2 Adventure GPS Watch
What You Get with a COROS VERTIX 2 Adventure Watch
(Honestly, this article would be a lot shorter if we listed what you don't get ... )
Display 
1.4-inch 64-color display, 280 x 280 pixels, touchscreen always-on memory LCD made with diamond-like coating sapphire glass—that means it's tough!
Materials
The COROS VERTIX 2 has a titanium alloy bezel and high-grade fiber watch body with silicone quick release 26mm Quick Fit watch band—again, this puppy's durable, and sexy!
Wireless connectivity 
Bluetooth 5.0 and, as another COROS GPS watch first, Wi-Fi for additional pairing and more!
Sensors
The VERTIX 2 is loaded with sensors, including optical pulse oximeter, optical heart rate monitor, barometric altimeter, accelerometer, compass, gyroscope, thermometer—and the new electrocardiogram (ECG) to get Heart Rate Variability (HRV) straight from your wrist. The HRV metric measures your body's response to stress and its ability to recover—pretty handy knowledge when you're pushing in the extremes!
Satellite Dual-Frequency Chipset
All 5 major satellite systems—GPS, GLONASS, Galileo, Beidou, and QZSS—can be accessed by your VERTIX 2 GPS sport watch at the same time! Dual Frequency satellite communication acts as an express lane for a faster, better signal previously only available in aviation products! Whether you're deep in tall buildings, forest cover, or rock walls, you'll get the best GPS plotting available on a GPS watch!
Insta360™ Camera Control Remote
Like to record your conquests? If you have an Insta360™ action camera (Insta360 Go 2, One X2 and One R), you can now control your camera from your GPS Watch. This means you can also place your camera out of your arms' reach to get the best shots.
Water Resistance 
This is one of the few areas that the VERTIX 2 is not superior to the original VERTIX, which has a 15 ATM water resistance. Still, 10 ATM beats the pants off most GPS watches.
Battery Life Breakdown 
Okay, amazingly, VERTIX 2 gets:
Up to 60 days in watch mode (compared to 45 days in the original VERTIX)

Up to 140 hours in Standard Full GPS (GPS/QZSS) (compared to 60 hours in the original)

Up to 240 hours in UltraMax GPS mode (compared to 150 in the original)

Up to 50 hours in All Systems + Dual Frequency On (GPS, GLONASS, Galileo, Beidou, QZSS) (not previously available)
Dimensions
COROS VERTIX 2: 50.3 x 50.3 x 15.7 mm; 89g
Original VERTIX: 47 x 47 x 15.6mm; 76g
Color Options
Obsidian and Lava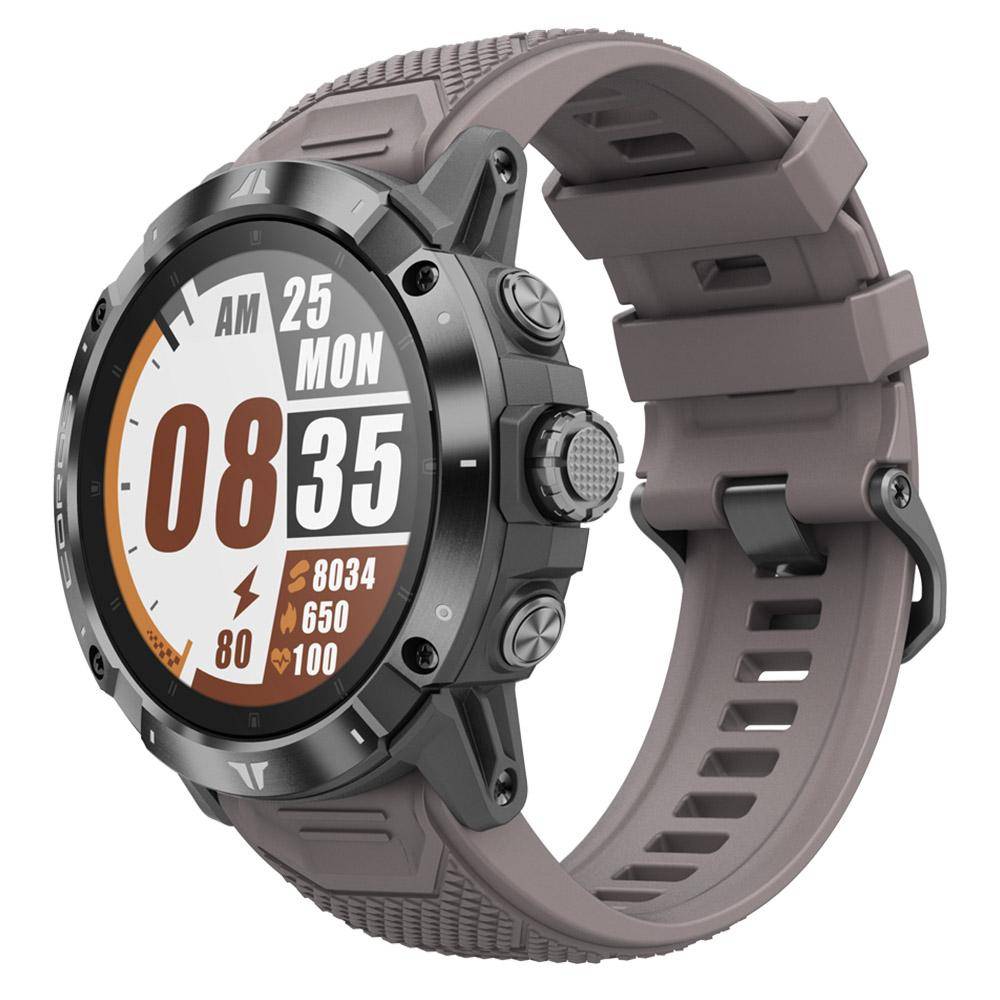 What Else?
The VERTIX 2 GPS adventure watch offers global offline mapping, and includes: Landscape, Topo, and Hybrid modes. The VERTIX 2 comes with a full global Landscape map out of the box and users can download their Topo map by regions for free from COROS.com. By zooming in and out of the map with the digital-dial, or dragging around the map with the highly-responsive touchscreen, the VERTIX 2 offers the best experience for on-wrist navigation.
And don't forget, the COROS VERTIX 2 offers many of the fantastic features that its predecessor offers, including:
Breadcrumb navigation

Back-to-Start navigation

Winter sports mode

Mountain climb mode

Dedicated backlight button

Altitude mode

Extreme durability

Performs in extreme cold: -22°F to 122°F (-30°C to 50°C)

Advanced training analytics

Smart notifications

Recovery time

Interval, triathlon, multisport training

Sleep monitoring

3rd Party Integration

(Strava, TrainingPeaks, etc)

Digital Dial

Thick glove friendly
---
The PlayBetter Bottom Line
Is the COROS VERTIX 2 worth the extra $100?
If you want an adventure watch with all the heft of the original VERTIX, which was already impressive, then we answer with a resounding "Yes!"
This monster, yet stylish, GPS watch will go above and beyond with you in your outdoor adventures with the added benefits of:
A LOT more, unbeatable even, battery life.
Faster, better GPS plotting, not previously seen, combining GPS, GLONASS, Galileo, Beidou, and QZSS.
Onboard music—a COROS GPS watch first!
Electrocardiogram (ECG) metrics from the wrist to track stress and recovery.
A larger screen to get the info you need at a glance.
A 20 % faster processor, and more!